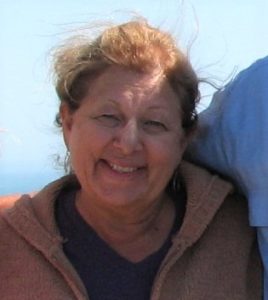 Phyllis Elaine Dickens Morgan died peacefully at home in Greenville, NC, on Tuesday, July 25, 2023, after a multi-year battle with cancer.  She had faced and fought the disease with hope, strength, and tenacity and always dealt positively with the necessary treatments and the people providing them. Phyllis was born in Bennettsville, SC, on August 16, 1946, to parents Goldie Mae (Light) and James Raleigh Dickens, Jr.  She was preceded in death by her parents of Cheraw, SC, and sister Barbara Ferguson of Houston, Texas.  She is survived by her husband of 49 years, Tom Morgan, sisters Jackie Rae Sellers of Myrtle Beach, SC, Virginia Ormsby, of Hamlet, NC, and brother James R. Dickens III of Cheraw, SC.  She is also survived by seven nieces and two nephews, all of whom she loved dearly.
She studied architectural drafting then obtained a degree in Health Information Technology from Pitt Community College.  She retired from Vidant Medical Center in 2014 after 26 years of service.  She developed and maintained close friendships with many of her co-workers. Phyllis had an exceptional talent for developing a rapport with and sincere interest in the people she encountered in life.  During her treatments, she was able to get to know and establish a relationship with everyone, from other patients, to receptionists, to nurses and doctors. Phyllis loved to read.  Being one of her favorite authors, she read every one of John Grisham's books – some several times. She developed a love for nature and greatly enjoyed her time outside.  She also enjoyed sewing and made many of her own clothes.  Beyond her family, she loved her dogs (golden retrievers) and always happily explained that our current dog was the 4th generation and direct descendant of our second golden, each generation of which had a representative that lived their lives with us.  All of the dogs responded with love, following her everywhere – indoors and out. Phyllis was a friendly, kind, and thoughtful person, but maintained a sense of humor.  She will be greatly missed and the world will be a little less for her passing. We are especially grateful for the exceptional Hospice care provided by Nurse Chrissy, Nurse Assistant Akyia, and Nurse Cheri.  We could not have asked for more.
No funeral service will be planned.  Consider donations to effective charities that provide assistance to those with cancer who cannot afford the necessary treatments.  Also, consider support to good research institutions pursuing effective cancer treatments – especially those cancers that develop resistance to platinum-based chemotherapies.