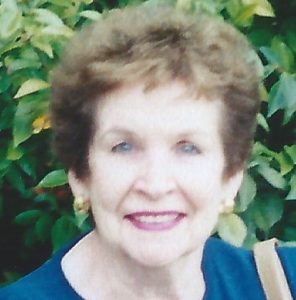 Emma Wright Donahue, 94, passed away on Aug. 1, 2023, flying high over her beloved Blue Ridge Mountains into the glorious gates of Heaven. Emma, also known as "Dudes", to her maternal family, was born in 1929 in New Castle, Virginia. Reuniting with her in Heaven are her husband, William Thomas "Bill" Donahue; parents, Hezzie and Grace Switzer Wright; sisters and brothers-in-law, Inas and Camp Loan, Dorothy Tingler, Geneva "Sis" and Jack Abbott; brothers and sisters-in-law, Bill Wright, Ashby and McCoy Wright.
Surviving is her son, Ricky Donahue; daughter, Karen Donahue; sister, Joyce Slaydon; sister-in-law, Helen Donahue; as well as numerous nieces, nephews and many life-long friends.
The family received friends from 6-8 p.m. on Friday, Aug. 4, 2023 at Simpson Funeral Home, 5160 Peters Creek Road.
Graveside services were held at 11 a.m. on Saturday, Aug. 5, 2023 at Sherwood Memorial Park in Salem, VA.
The family would like to thank the Blue Ridge Cancer Center and Good Samaritan Hospice for the compassionate care given to Emma and her family.
Online condolences may be sent to www.simpsonfuneral.com