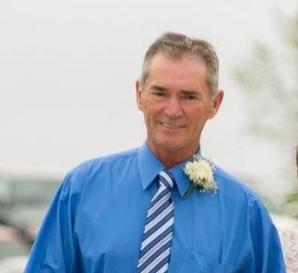 Larry Brent Carper, 63, of New Castle passed away on July 31, 2023 with family by his side. He was born in Roanoke, Virginia on July 12, 1960, the son of late William R Carper Jr. and Barbara Ann Caldwell Carper. He is also preceded in death by his sister; Jennifer McPherson.

Larry was a lifetime resident of New Castle, and graduate of New Castle High School. Larry was an avid outdoorsman, he spent most of his free time hunting, fishing and camping at lake Moomaw with his closest friends. Mostly he loved spending time with his family.

He is survived by his daughter Logan Poff (Joseph Poff), son Chad Carper (Elaina Carper) two granddaughters, Caroline Poff, Genevieve Carper; sister Betty Stimeling; nieces April Messerly, Sally Stimeling, Ginnie Vaughan, great niece; Carper Messerly, great nephews; Jameson and Cale Vaughan, Judd Messerly, Rider Baldino, and many beloved cousins and friends.

Family and friends will be received at Paitsel Funeral Home 286 Main St. New Castle, Sunday, Aug. 13 from 2-4 p.m. followed by Memorial Service at 4 p.m.
Arrangements by Paitsel Funeral Home.  http://www.paitselfh.com