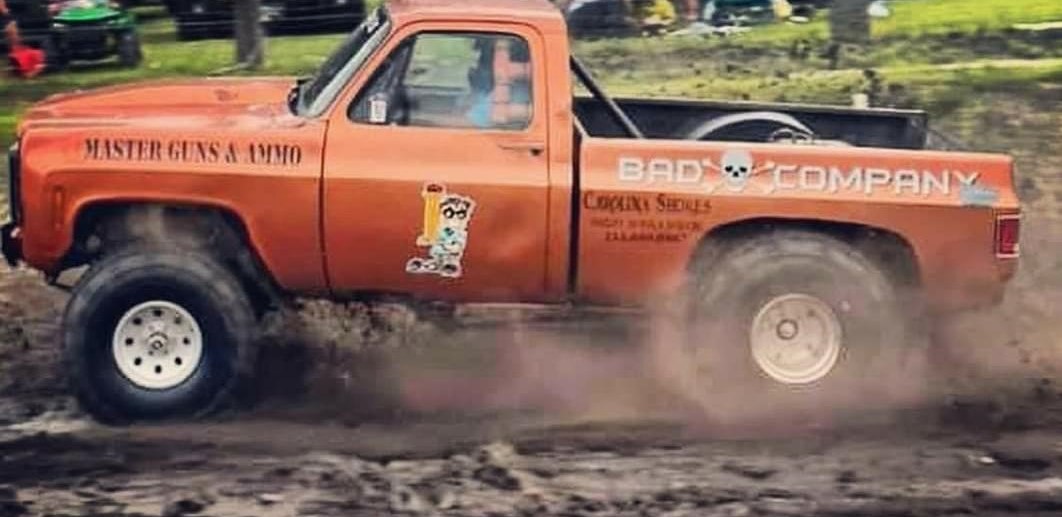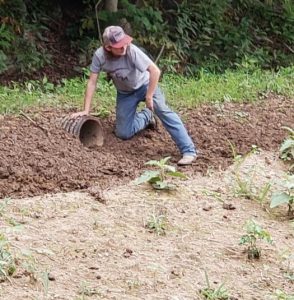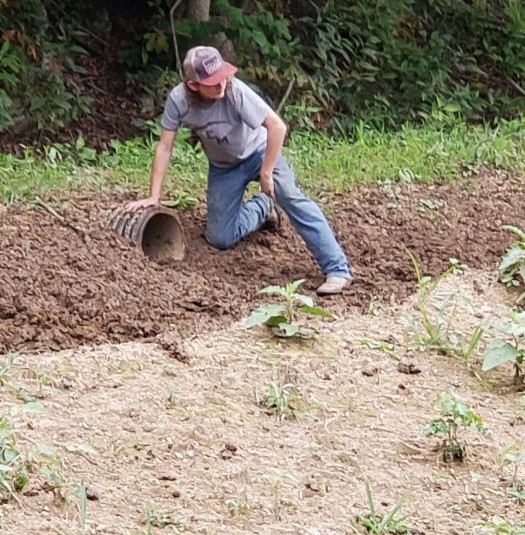 Preparations underway for last one of the season in September 
Pam Dudding
Contributing writer
Playing in the mud seems to be a favorite pastime for some kids, however the excitement of it never grows old for some.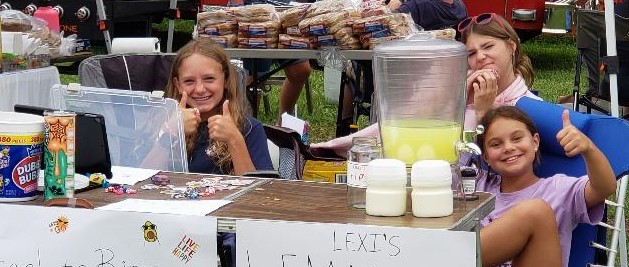 Corie Trivette has now hosted his third Mud Run in Craig County and it seems to bring in drivers with a passion to run through the mud. 
This event brought in 60 drivers who chose to run their vehicles through the mud to try to beat the time of other drivers. 
From teenagers to older folks, the mud run attracts them all both to drive as well as to watch.
For the first time, at this Mud Run, they invited vendors to set up with no extra cost to sell their wares. They had 14 that chose to do so, including ones that sold homemade cinnamon rolls and breads, homemade scents, hand embroidery, glass etching, jewelry, flags, knives, artwork, physiotherapy devices and EMF shields and much more. The FFA also hosted a booth to help raise funds with their Land Lab. 
During intermission, people had the opportunity to shop as well as enjoy the food vendors and many did.  
Lazy Days BBQ, which sold pulled pork BBQ, smoked chicken, smoked macaroni and cheese, nachos with house-made crispy tortilla chips, stayed busy, as well as the shaved ice vendor and other food vendors. 
A couple of young girls set up their own booth with lemonade and bubble gum, so the options are open for all ages and vendors. 
Still, the main attraction was at the mud run line where people set up their canopies, had their coolers packed and chairs positioned and "on ready" to watch the mud run fun as well as those close to the line to get spackled a bit with the overflow of flying mud.   
A large variety of vehicles entered this run and made for a grand show. The winners of the divisions were:  
4 and 6 cylinder: 1st – JR Blevins, 2

nd

– Bradley Smith and 3

rd

– Dillon Kerns

Street Class:  1

st

– Chris Kerns, 2

nd

– JR Blevins and 3

rd

– Cory Clements

Mod Street: 1

st

– Mark Booth, 2

nd

– Chris Kerns and 3

rd

– Lee Seager

Hot Street: 1

st

– Scotty McNamara, 2

nd

– Grayson Trivette and 3

rd

– Bucky Hypes

Open: 1

st

– Bucky Hypes and 2

nd

Richard Smith

Open Renegade (winner take all): Bucky Hypes

SxS (winner take all): Lynn Phoenix
At this Mud Run however, even Trivette was beaten by his son Grayson in the Hot Street class, so it seems that he did a good job in coaching his own son. 
Since the events have been so successful, Trivette has already scheduled the last one of the year for Sept. 30. He sent a friendly reminder that they give 100% payback to the drivers. 
The Mud Run organizers were grateful for the Craig County Rescue Squad and the Upper Craigs Creek Volunteer Fire Department being at the event for any emergencies.
Also, a big thank you was sent out to all the vendors who helped to make the event a success and look forward to seeing them in their future events.  
Some reminders they shared for all who come to the events: 
All pets must be kept on a leash at all times. Attendees are responsible for their pet and to please clean up after them. 
  Coolers and snacks are welcomed, no glass bottles but please consider supporting local food vendors.

  Canopies are welcomed to set up on a first come first serve basis. Grills/blackstones are not permitted. 

  Spectators are not allowed in the pit/staging area. This includes the tree line behind the registration tent.

No one is allowed to cross to or from the upper spectator area during runs. Attendees will have to wait until classes are finished or intermission. 

In general, be mindful of the surroundings. There will be lots going on; mud flying, kids running, people cheering, etc. 
For the Sept. 30 Mud Run, there will be free setup for the craft vendors again. Only pay the gate fee and the craft and homemade goodies vendors can contact Faye Powers on Facebook or call (540) 330-8633 for more information. Food vendors can connect with Amanda Horne on Facebook. 
Also, the vendors are asked to each donate one item which the Mud Run uses to have free drawings during the run. This gave the vendors free advertisement as well as made for a more exciting day for the spectators to win a prize. 
For anyone wishing to join in the Sept. 30 Mud Run, they can sign up on the day of the event. Those who have any questions, may contact Corie Trivette on Facebook or call him at (540) 597-4019. 
"We appreciate you guys spending the day with us!" they shared. "We hope to see you in September for another great Mud Run!"