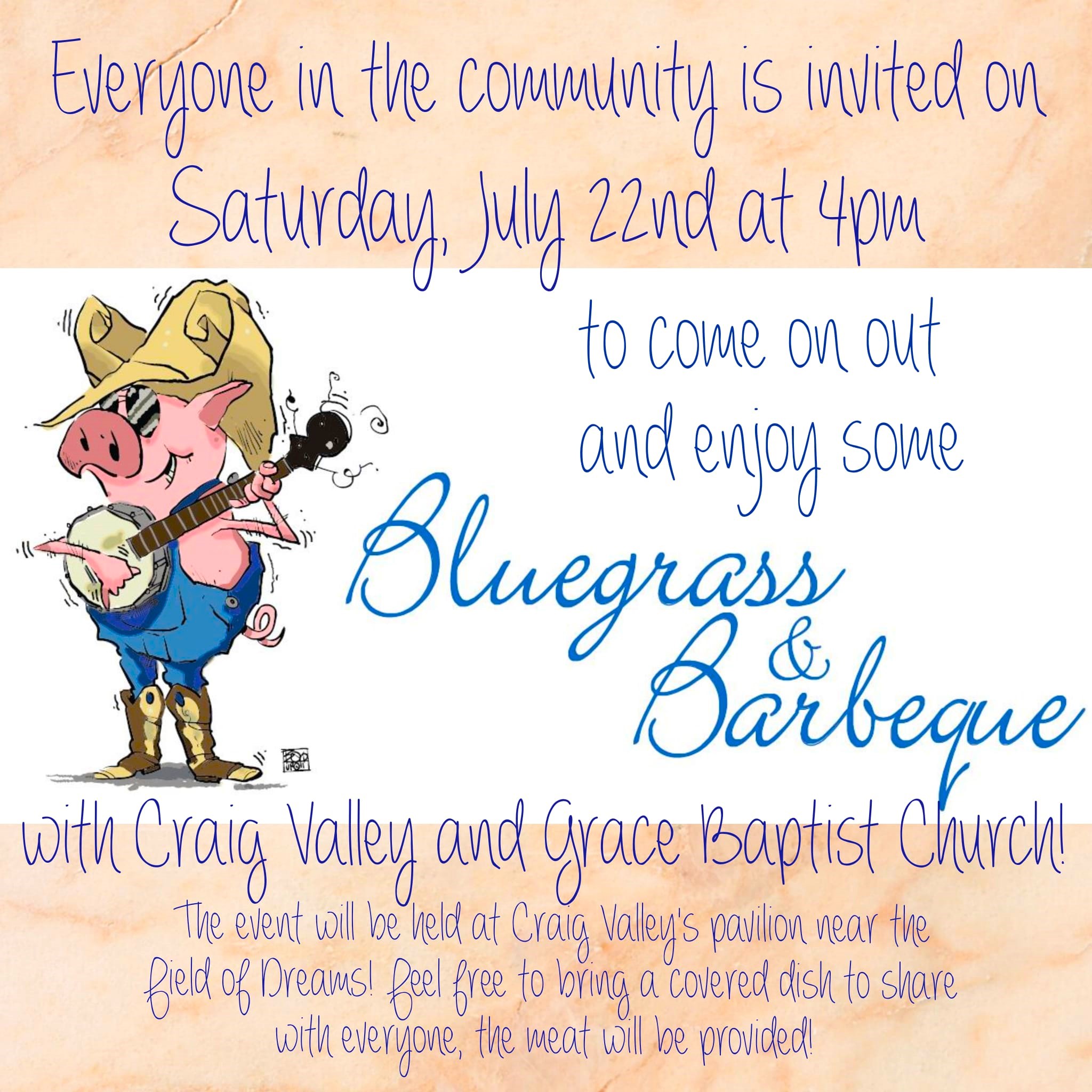 Pam Dudding
Contributing writer
Everyone knows that a good BBQ is hard to resist but link it with some great Bluegrass music and it is hard to beat. 
On Saturday, July 22, Craig Valley Baptist Church and Grace Baptist Church are joining together to bring a Christian community event to Craig.
Musicians and singers from both churches will be performing, however other church members in the community are welcome to join in as well. 
It will be a potluck; however, the churches will provide the BBQ, paper products and drinks. No alcohol will be allowed.
They ask that those who plan to attend bring a side dish and/or dessert to add to the fun-filled evening. 
Also, everyone needs to bring their own chair. 
The event will start at 4 p.m. and go on until 8 p.m., with the meal being served at 5 p.m. 
If anyone has cornhole games or other games, they are welcome to bring and set them up. 
Randy Spencer, the interim pastor, will speak for a few minutes in between.
They will have posters on the roads from Route 615 off Route 311 to the Pavilion where it will be held, which is located beside the Field of Dreams. 
"We are hoping to provide an enjoyable evening for the entire family!" they shared. "Fellowship and great music are always a great time in our county."