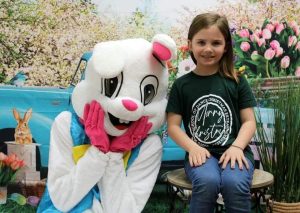 Pam Dudding
Contributing writer
Easter is right around the corner and so is the Easter bunny at Studio Reflections, along with vendors who will be selling their items and Tracy Wilson, Proprietor will be styling hair and making people beautiful.
On Saturday, April 8, starting at 11 a.m., Studio Reflection's Hop & Shop event will bring a fun day for all, ending at 6 p.m.  
Wilson will be styling and cutting hair, offering a 10% discount off appointments for that day. Also, she will be offering free brow waxes.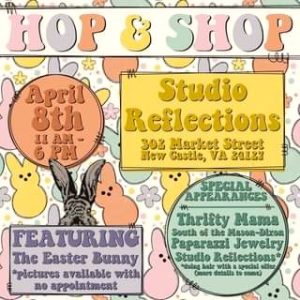 She has also invited other vendors to attend, including:
Liv Alive Photography, Olivia Slusher, will be set up with the Easter bunny to take pictures

South of the Mason Dixon, Brittany Austin, will have her customized t-shirts, cups, keychains, koozies, earrings and more

Thrifty Mama, Lindsay Hall, a fan favorite of Craig, will have gently used thrifted clothing

Paparazzi jewelry including necklaces, earrings and bracelets 
To add to the day's fun event, she is having an Easter scavenger hunt. 
"I am going to hide eggs around town, on Main Street and at Food Country. Hunt for one egg that will be located around town and if it has a number in it bring it to the salon to be entered to win a $50 gift card," Wilson shared. "There is a limit of one egg per person!" 
Pictures with the Easter bunny are digital by Liv Alive Photography and will be walk-ins. They will be one picture for $5 or three for $10. Those with questions, should contact her via Facebook. 
Studio Reflection's current salon hours are, Sunday and Monday: closed, Tuesday: 9 a.m.-5 p.m.,
Wednesday-Friday: 12-8 p.m. (walk-in hours are from 12-2 p.m.) and Saturday: 11 a.m.-4 p.m. 
"We offer a variety of services like coloring, womens/mens/children's haircuts, highlights, balayage, smoothing hair treatments, facial waxing, brow tint/lamination, and more!" Wilson said. "The only thing we do not offer is perms and relaxers."
When asked why Wilson chose to have this event, she responded, "To bring the community together and bring something new and fun to Craig County!"