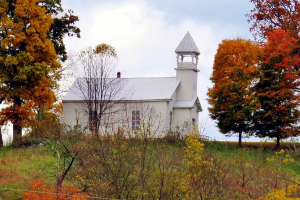 The Gravel Hill Christian Church near Simmonsville was added to the National Register of Historic Places in December of 2022. The church is located on Gravel Hill Road, just off of Rt. 42. The building is of Folk Victorian architecture and dates back to 1855.  
Information on the church may be found at www.dhr.virginia.gov/historic-registers/022-5048/
A detailed description of the architecture and history of the church is accessible from the above web page – click on Nomination Form PDF.
-Submitted by Ann G. Harrell