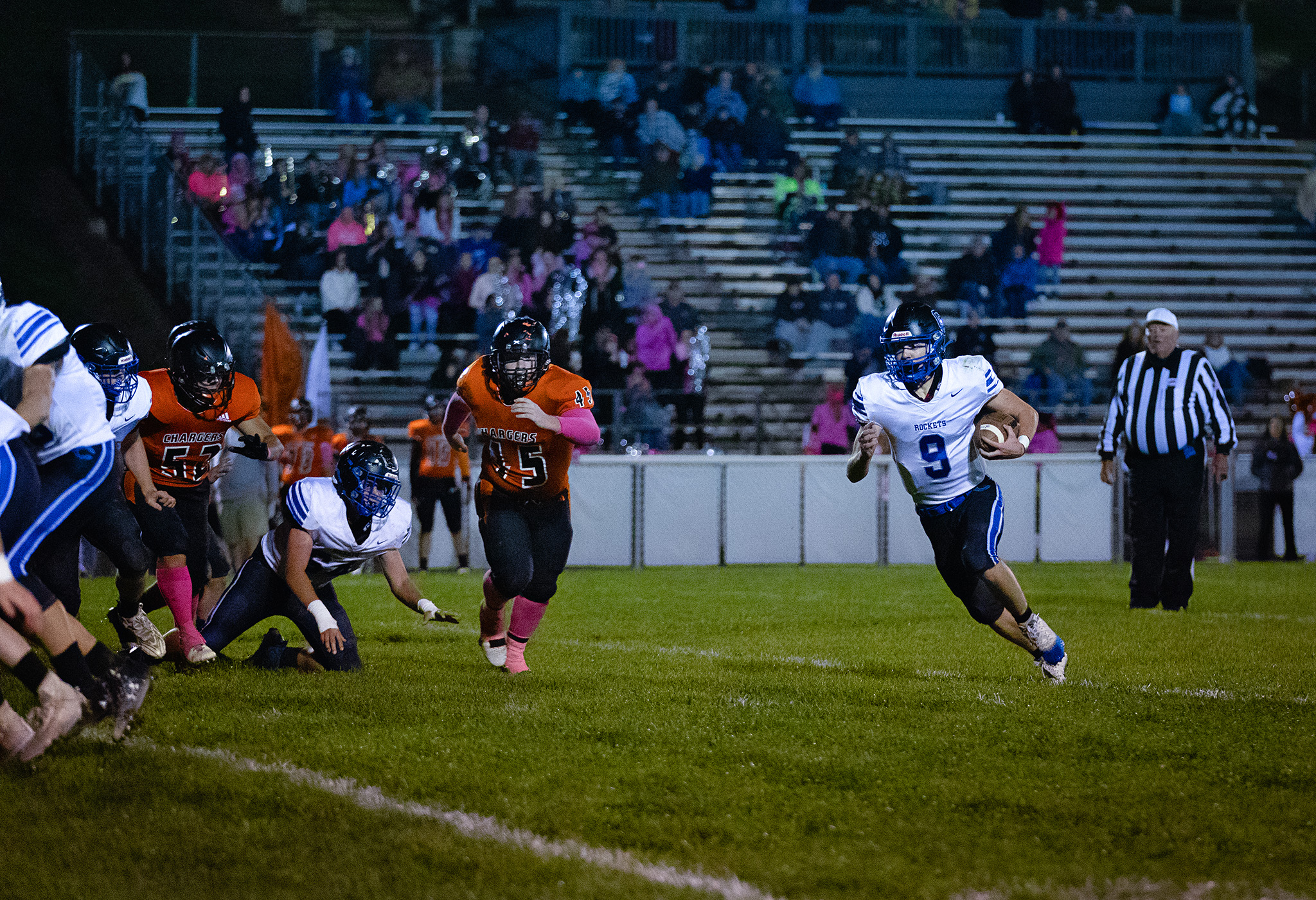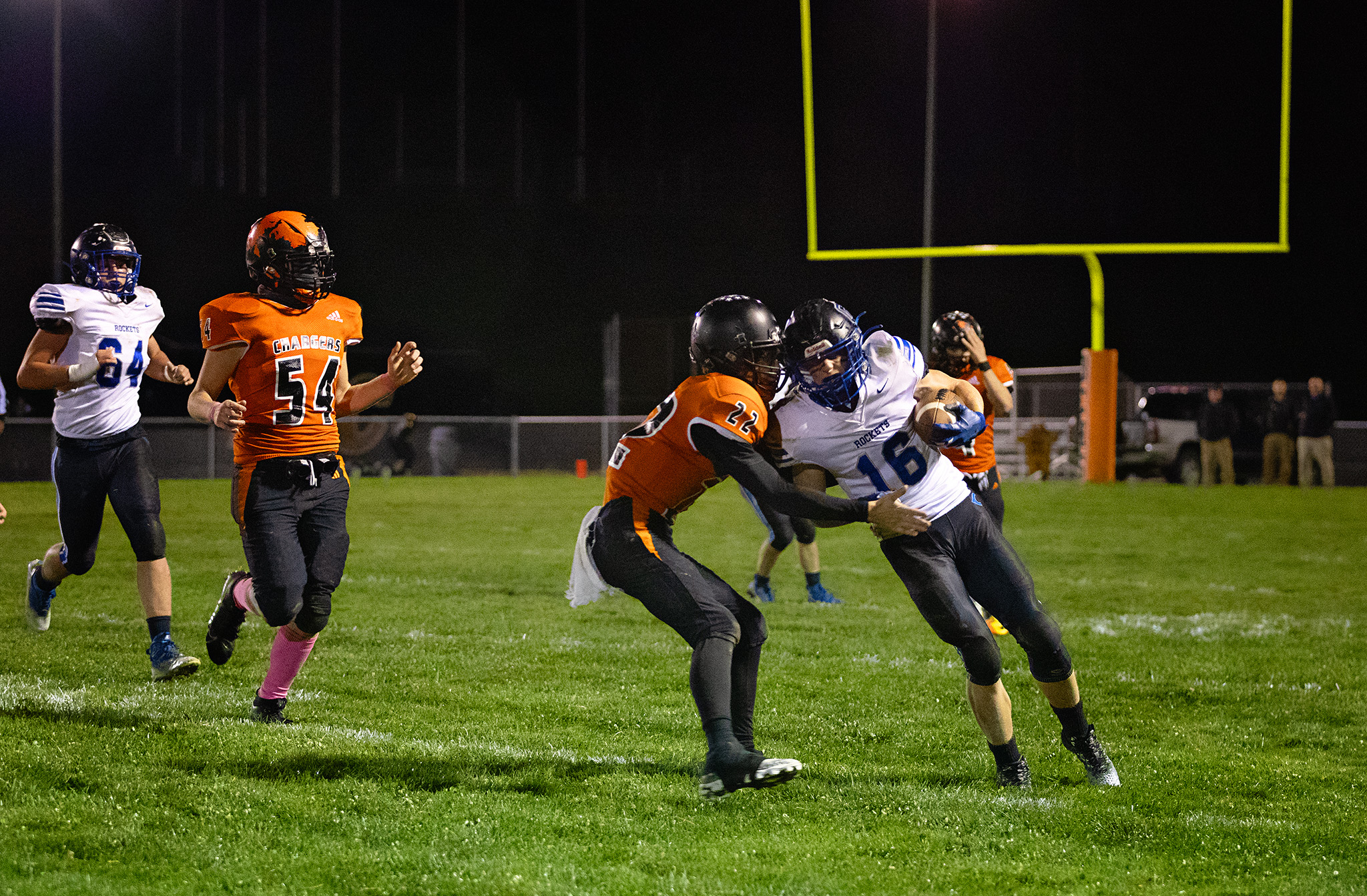 The Craig County football team will celebrate "Senior Night" this Friday when the Rockets host Narrows for their final home game of the season.
The Rockets actually have two home games this week, a rarity in football. Craig was scheduled to host Montcalm in a makeup game on Tuesday, also at Mitchell Field, but results were too late for publication.
The Rockets traveled to Hot Springs last Friday to take on Bath County and the host Chargers stayed undefeated with a 62-3 win. Bath has not scored fewer than 47 points in any of its eight wins and has held the opponent to eight points or fewer six times, including three shutouts. Craig fell to 2-5 with the loss.
"Tough night," said Craig coach Jimmy Fisher. "We had strep and an unknown virus going through the team and several kids didn't make the trip. We only dressed 16 kids and five or six of them were sick but toughed it out so we could field a team. 
"We had a bunch of kids playing new spots with no practice at the position. We really couldn't put forth much offense and had a tough time on defense as well."
A bright spot was a long kickoff return by Jaycob Wolfe, which set up a 26 yard field goal by Isaac Lucas. It was the first time since September 22nd that Bath had been scored on.
Unfortunately, Craig's Carter Price was injured in the game and will miss the rest of the season. The line was already thin, and he was having a good season. 
"He was our most consistent lineman," said Fisher. "He was our last starting defensive lineman from the beginning of the season."