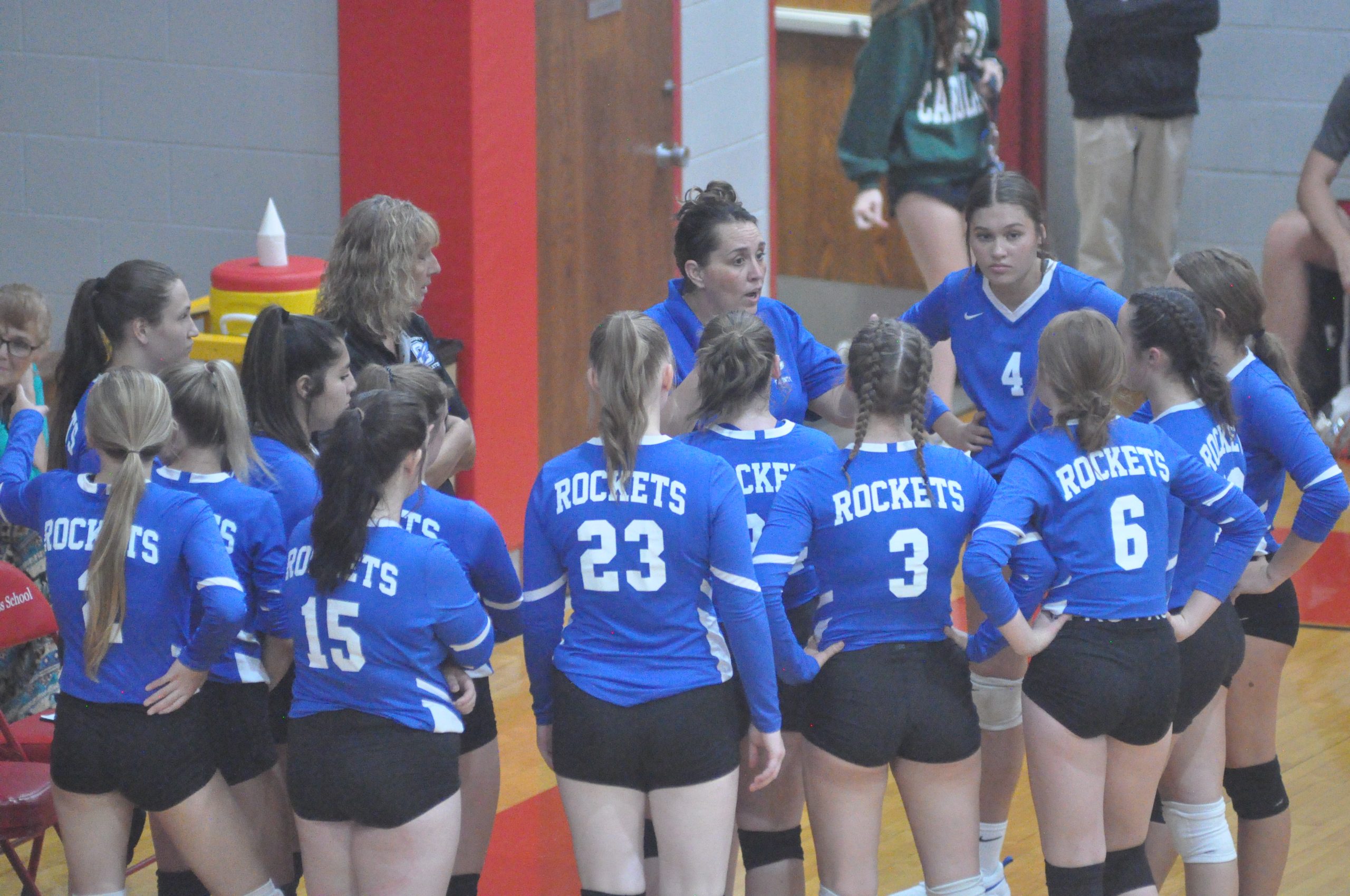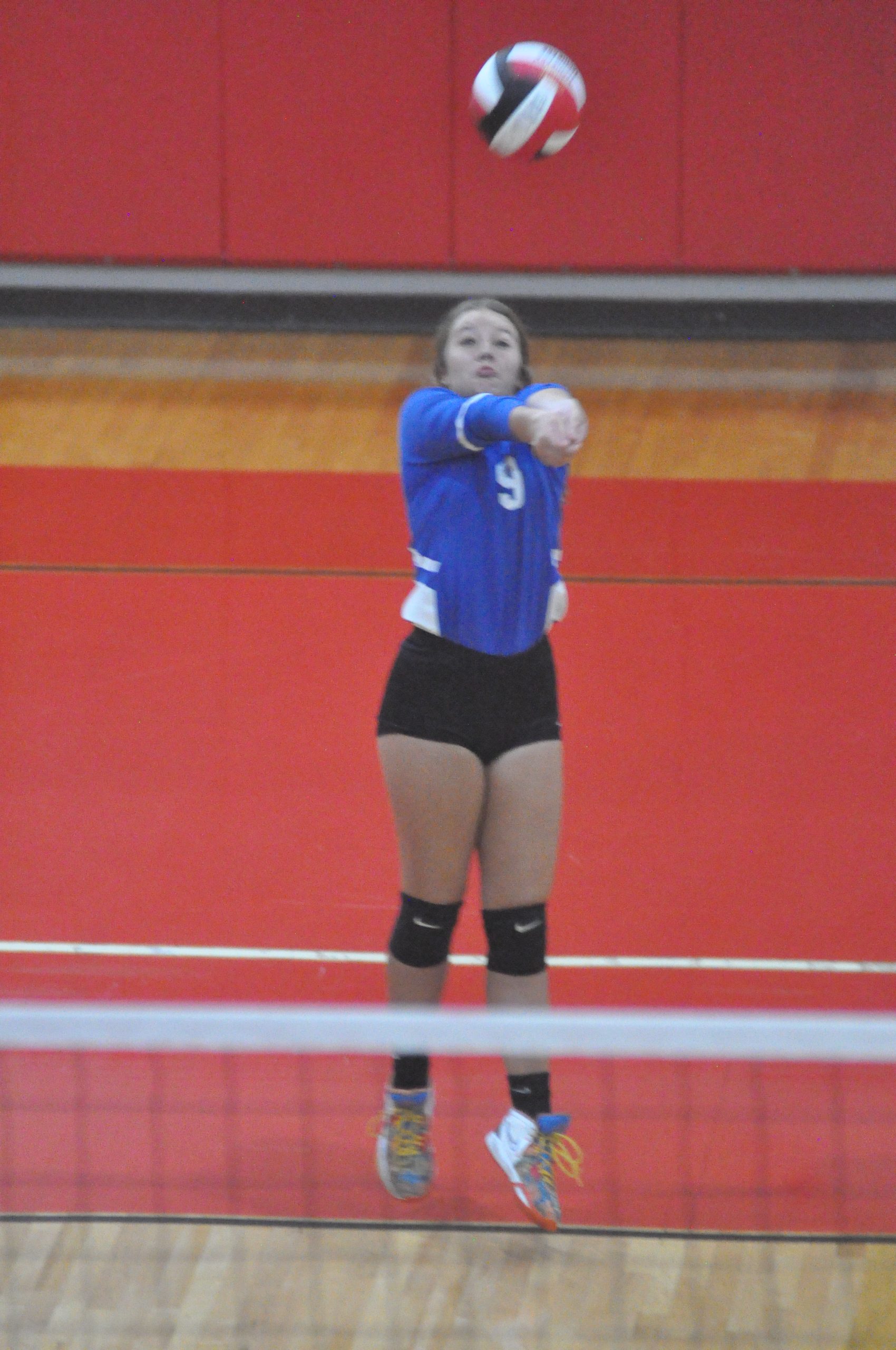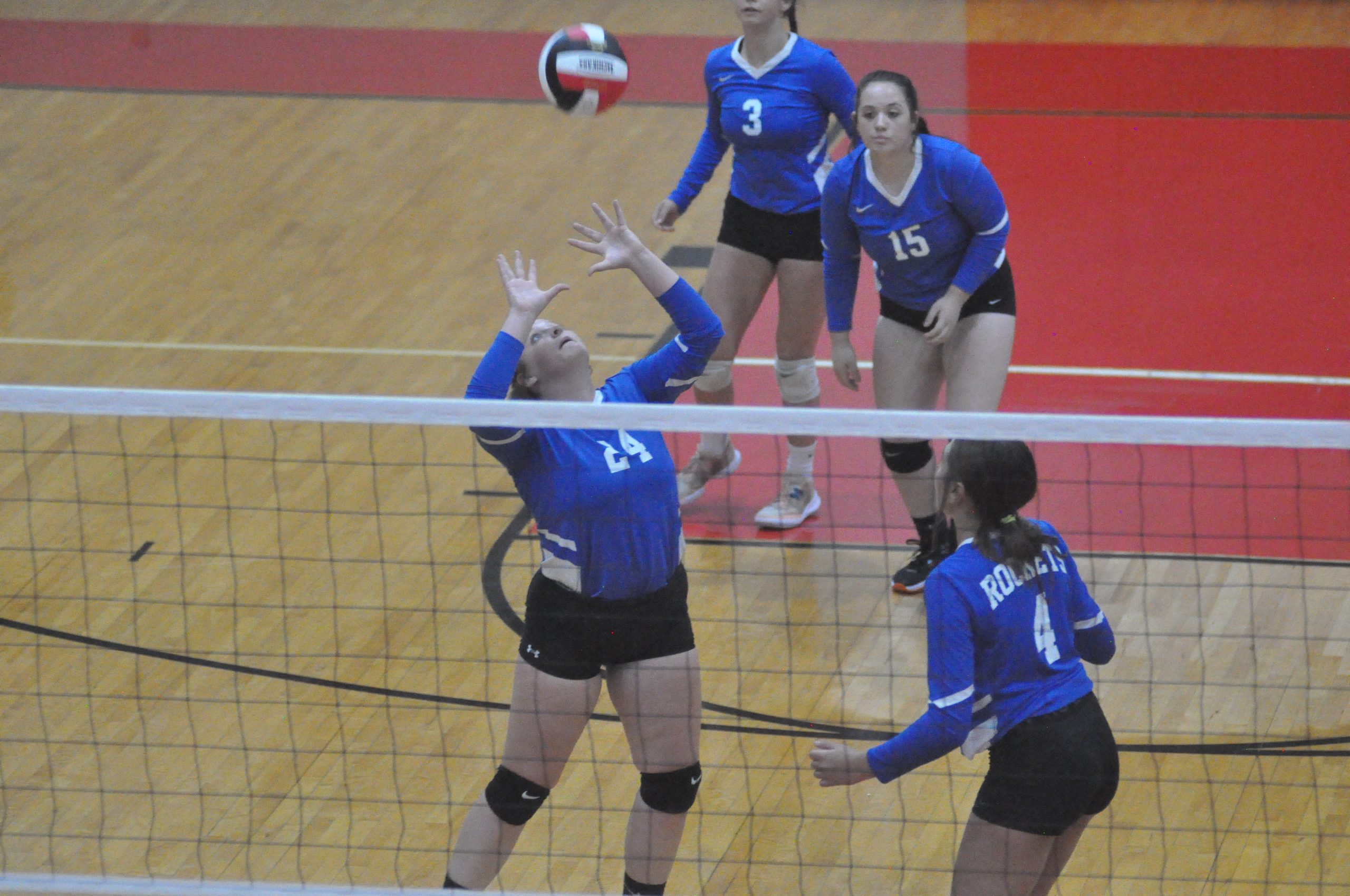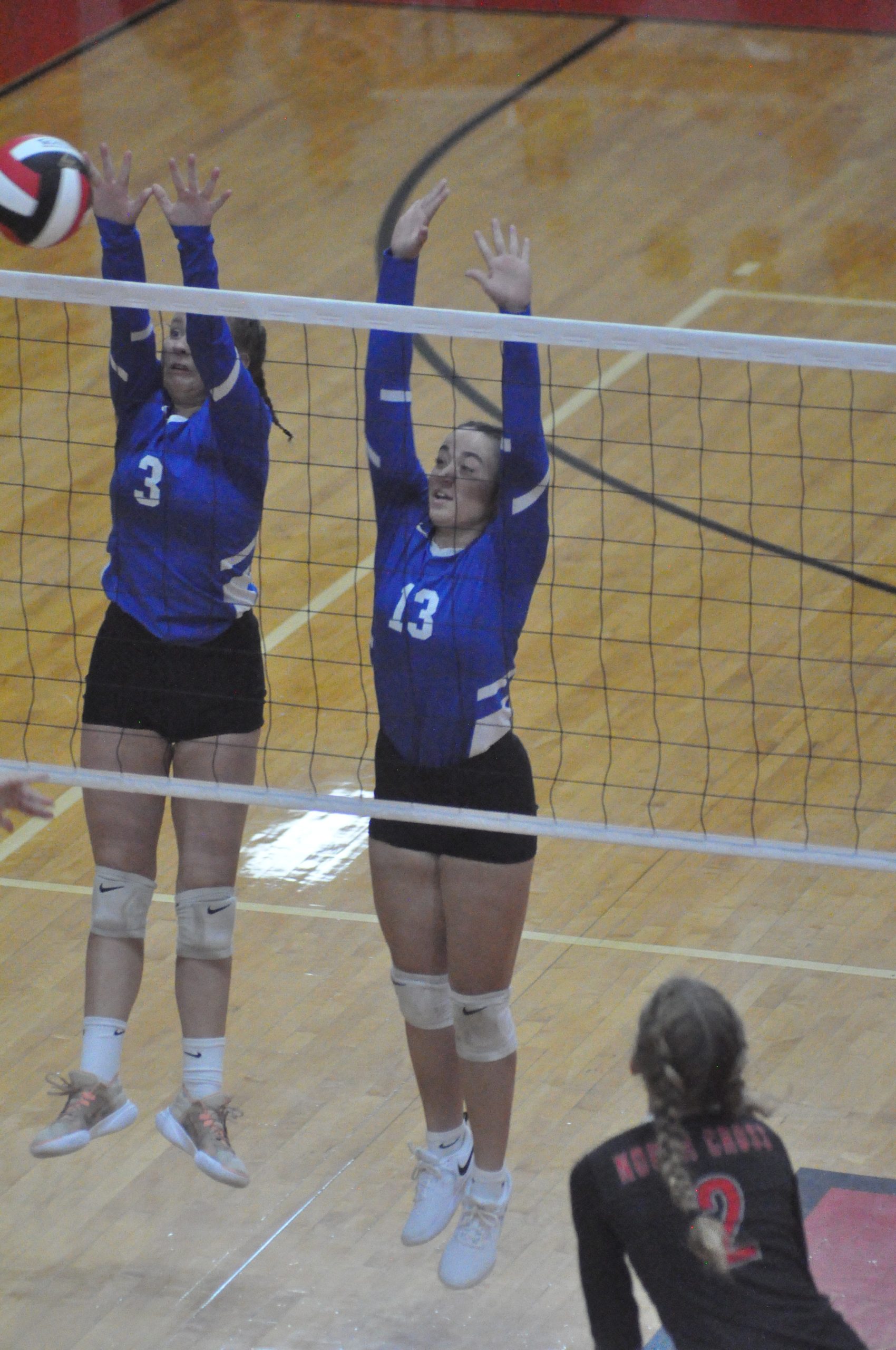 The Craig County volleyball team will have another busy week as they play three matches in four days. Craig had three matches last week and went 1-2 on the week.
On Tuesday, September 12, the Rockets played a Pioneer District doubleheader at Highland County. Each match was best-of-three with all three sets to 25. In the first game the Rockets won the first set, 25-10, but lost the next two, 25-12 and 25-13.
The Rockets battled back to win the next match and come out even on the night. The Craig girls won 25-17 and 25-23 to earn the split.
On Thursday of last week the Rockets traveled to Narrows for another Pioneer bout and lost in three sets, 25-9, 25-22 and 25-18, against a formidable Narrows team. Coach Suzanne Crawford was pleased with the effort in the match. 
"This was a great game for us," said Crawford. "We started off slowly but we picked it up in the second and third games, only losing by three points in the second game and seven in the third game."
The girls showed good ball movement despite Suzanne having to make some adjustments. 
"I had to move some players around and Jenna Boitnott did exceptionally well on the weak side hitting position," she said. "She covered defensively and did great on her serving. 
"I also had to play Cheyanne Bell all the way around on the rotation. She did great with passing and attacking the ball."
Freshman Kailyn Jones had a good game at the net.
"She was aggressive and put the ball where it needed to be," said Crawford. "She had several blocks. Also, Maggie May was very aggressive on the serving line and setting. Not only did she set our hitters, but she also attacked on the net and did very well."
The jayvees also played at Narrows and lost 25-15, 25-18.
This week the Rockets played at North Cross School in Roanoke for the second time this season on Monday, but results were too late for publication. Two district games follow, with a trip to Bath Tuesday and Eastern Montgomery on Thursday. 
Next Monday, September 25, the girls are scheduled to play at Roanoke Valley Christian, followed by a trip to Parry McCluer on September 28.