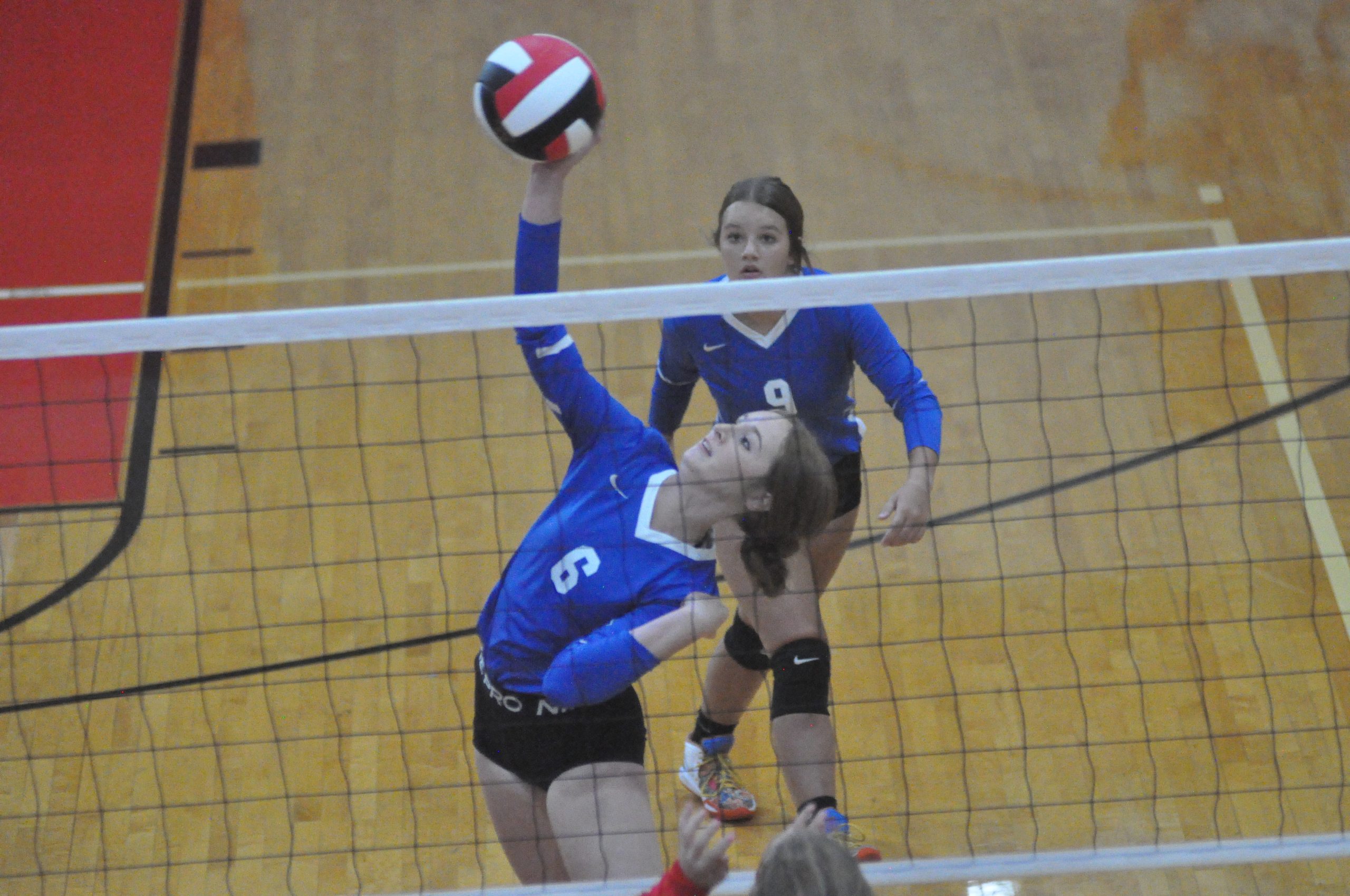 The Craig County volleyball team will have five road matches in eight days as the Rockets wait for their new gym floor to be ready.
Craig was scheduled to play a Pioneer District doubleheader at Highland County on Tuesday, but results were too last for publication. On Thursday the Rockets are at Narrows, followed by a non-district match at North Cross School in Roanoke County on Monday, then a district match against Bath at Hot Springs a day later, on Tuesday September 19.
Last week the Rockets made their first of two trips to North Cross and the jayvees opened with a 25-10, 25-23 win before the varsity dropped a three-set match to the Raiders, 25-19, 25-20 and 25-12.
"They were great games, I hope we get them next time," said Craig coach Suzanne Crawford. "All the girls played great but we could not execute on serves. We missed a lot of serves, and we needed those points."
Kailyn Jones led the Rockets with eight kills and four blocks. Daileigh Donithan had three digs and an ace while Layla Dooley had seven digs and four aces. Erin Snider had eight digs and four aces, Jenna Boitnott had 10 digs and Maggie Mays had eight assists to go with a block and a pair of aces.
"Kailyn played great on the net; she was aggressive and constant," said Crawford. "Erin and Jenna played great defensively and picked up a lot of balls that were hit around the block. With a good week in practice we should be able to fix some of things we did not do so well in the game against North Cross."