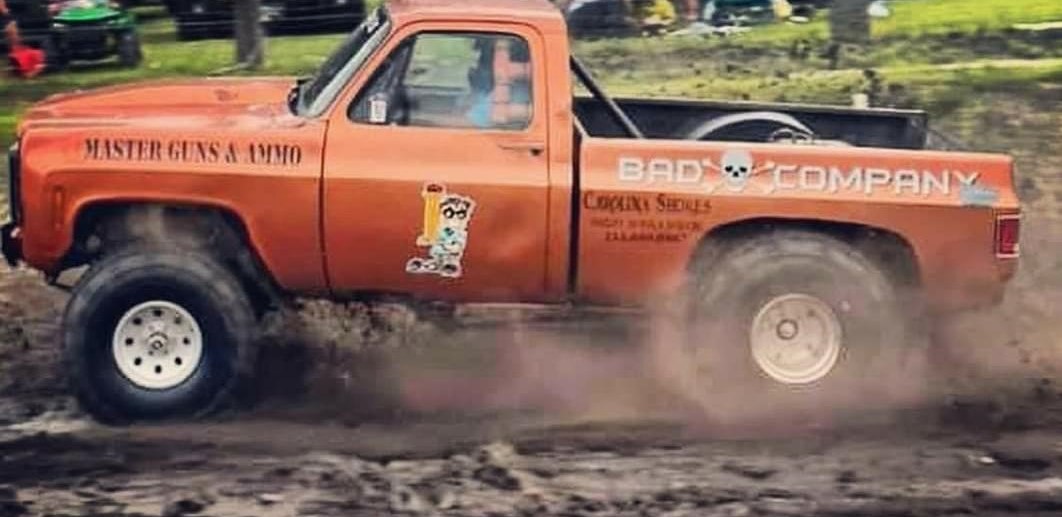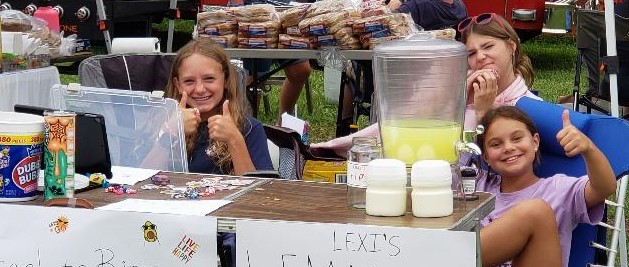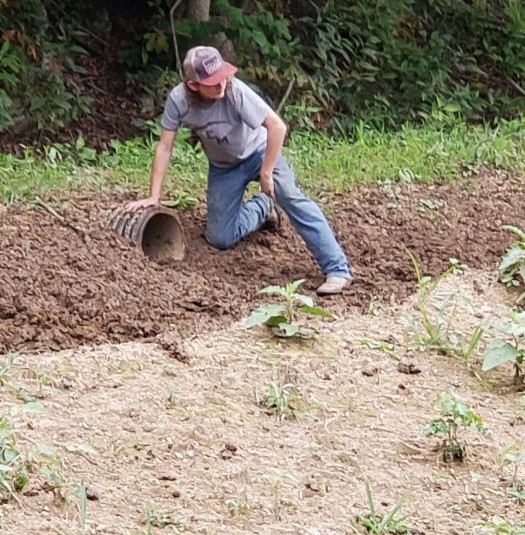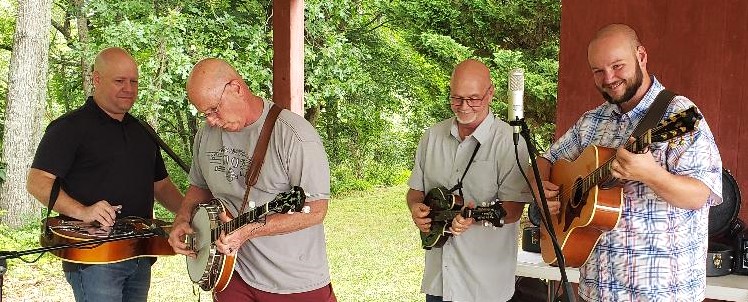 Pam Dudding 
Contributing writer
Who knew that one person's little thought and silly post on Facebook would create a day filled with over 50 Craig County High School alumni getting together just a short time later?
On Saturday, July 8, The Field of Dreams in Craig was infiltrated with vehicles, bringing in softball players, volunteers and families and friends to enjoy a late afternoon, watching the American sport of baseball and softball. 
"A few months ago, I shared a Facebook memory of myself and some old teammates during softball season and said we needed to get together and play soon," Leah McMahan shared. "I ended up receiving several messages from different people asking if an alumni game would be possible."  
McMahan called her friend Heather Stover, and they started making her Facebook post a reality. 
"We thought we'd have a few people show up to play a quick game together, but we definitely did not expect to get the support and turn out that we got!" Stover exclaimed. "Going into this I didn't expect it to become as big as it ended up being."
With their joint efforts, along with the alumni game being shared, four girls teams were quickly formed. 
However, word got out and some guys inquired about wishing to play as well.
"It just kept going and people became more interested in playing, so we said we would make as many teams as possible as long as people kept signing up and then three guys teams were formed," Stover said. 
"I was so excited that we had so many alumni show up," McMahan said. "We had players ranging from the class of 1987 to the most recent class of 2023."
They were excited and started planning the rest of the event to make it a successful and fun day for the entire family. 
Even on the day of the game, people signed up to play, as no one was turned away. 
Canopies lined the fences, while some set out their chairs or blankets "to get a little tan."
David Givens set up his system and emceed the event, as well as provided great music. 
The New Castle Volunteer Rescue Squad members were there to assist, if needed. 
Food, snacks, drinks and beer were being offered for sale. 
Stover explained, "It was discussed, and beer sales at events are the number one fundraiser for nonprofits. Therefore, it was proposed to the Field of Dreams board who voted on it, which was a yes, so we went forward with it." 
Sandra Dudding and Debbie Snead, two of the original founders of the CCRCA and the Field of Dreams, were honored by having them throw the first pitches for the baseball and softball games.
The atmosphere was filled with friendly laughter and even on the field, opposing teams congratulated one another for good plays or hits. Though a few smart lines were thrown out as each team smiled and thought about the "one up" they could say the next time around.
Players were playing, families were enjoying the games and mingling with other friends and kids were having a blast in the new play area CCRCA had installed. 
Though the day brought scorching weather, it didn't seem to bother the players at all. The game went on. 
The girls teams were: 
Blue Devils (blue team) – Olivia Garman, Mackenzie Jones, Leah Hale, Heather Howell, Jordyn Moore, Brittany Bryant, Autumn Compton, Hannah Jones, Kristin Foster, Sierra Frazier, Jamie Patterson and Annabelle Gregory 
Green Machine (green team) – Josie Flinchum, Harley Haynes, Crystal Spence, Kaylee Pauley, Hannah Ratliff, Kayla Hudson, Tracy Wilson, Jaden Hibbits, Keiley Dudding and Rose Sexton
Fireballs (red team) – Morgan Sowers, Autumn McPherson, Jordan Persinger, Leeann Mattox, Jen Miller, Maddy Oliver, Debbie Boitnotte, Ashley Dudding and Kylee Clifton
Ball Busters (white team) – Maggie Huffman, Brittany Huffman, Melissa Hodges, Chelsea Louthen, Grace Faw, Melia Lindsey, Megan Welch, Kaitlyn Radford, Angel Compton and Ruthanne Duffy 
The guys teams were: 
Team 1 – Hunter Matheney, Shawn Matheney, Chris Matheney, Timothy Wright, Sam Boardwine, Derek Persinger, Josh Ouellette, James Swingle, Brandon Swingle and Nathan Nelson
Team 2 – Mason Smith, William Wright, Jesse Brizendine, Trent Lipes, Darrell Vaughn, Jakob Jones, Dakota Henderson, Dylan Crawford and Brayden Frango
Team 3 – Chris May, Devin Hutchinson, Josh Hale, James Hodges, Logan Wilson, Austin Watson, Chase Huffman, Matt Huffman, Sam Huffman and Brandon Campbell
The day brought great plays for most everyone, though one guy said he "pulled both of his groins."
Still, the players wanted to continue to play. Five hours later, the fields were empty but the Field of Dreams was still being enjoyed by many. 
For the girls:
Game 1: Fireballs beat Green Machine

Game 2: Ball Busters beat Blue Devils 

Game 3 (for fun): Blue Devils beat Green Machine

Game 4: Championship: Fireballs beat Ball Busters
For the boys: 
Game 1: Team 1 beat Team 2

Game 2: Team 2 beat Team 3 

Game 3 Championship: Team 2 beat team 1
Stover shared, "When I got to slow down for a moment and able to take everything in, I seen all of the hard work and effort put into making this happen, and I got to see everyone really enjoying themselves. That personally was the best part of the day for me!" 
McMahan added, "In my opinion the best part of the day was seeing so many people getting to have fun playing a sport that most of us haven't gotten to play in a long time."
All the funds raised that day went to the CCRCA for the Field of Dreams. 
"We don't have an exact number on what was raised, we just know we will do whatever we have to do to keep raising as much money as possible for the kids," Stover said. 
Stover and McMahan shared their sincere appreciation to everyone who helped to make the 1st Alumni Softball/Baseball games a total success. 
They said that they have already been asked about next year's games and at the game, asked for suggestions to make it better, or what they would like to see added. 
"We'd love to see more people continue to get involved," Stover and McMahan said. "We will definitely plan for a cooler day next time, and I hope to play next time!" 
She added, "Being more involved with rec sports, I see how much work goes into it all. I grew up playing here, but never saw this side of things. I'm glad to be a part of it."
"We would just like to thank the players, volunteers and community for showing up and making it such a successful event," McMahan said. "We definitely couldn't have done it without every person there." 
"I had a blast!" shared Randy Frango. "I'm 52 years old and played one game and coached in two women's games. I'm looking forward to doing it again. It was a great turn out and everyone had fun!" 
The Field of Dreams came alive that Saturday from just a short memory post.