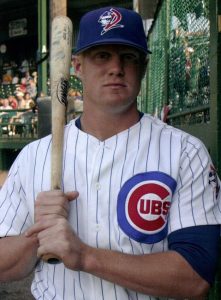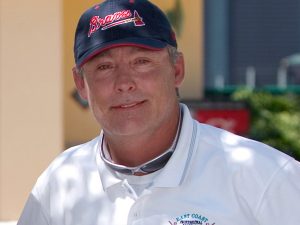 Five area baseball players and contributors have been selected for induction into the Salem-Roanoke Baseball Hall of Fame for the 31st induction ceremony, scheduled for Sunday, July 23rd, at the Salem Civic Center. The Class of '23 includes Roy Clark, Nick Jones, Randy Lawrence, Reggie Poff and Matt Trent, and Gary Oyler will receive the Wayne LaPierre, Sr. Community Service Award.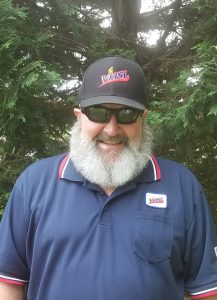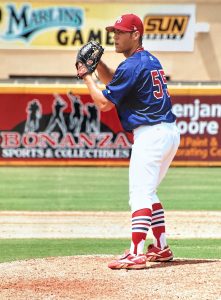 Clark is a Martinsville native who made a name for himself in baseball as a player, scout and administrator. He was a first team All-American infielder at Ferrum College in 1977 and is a member of the college Hall of Fame. 
Roy went to start at the University of North Carolina and was drafted by the Seattle Mariners in the MLB draft. After playing four years of Minor League ball he began scouting in 1985 with Seattle, then Cleveland followed by 20 years with the Braves, including 10 as Scouting Director. After four years with Washington  as assistant GM he spent time with the Dodgers, then went back to Atlanta and he is currently a Senior Advisor for the Kansas City Royals. Roy is a member of the Georgia Scouts Association Hall of Fame and the Mid-Atlantic Scouts Association Hall of Fame.
Jones is a Roanoke native who played his high school ball at William Byrd High, where he was a key player on three Blue Ridge District champions, three region champs, a state runner-up team in 2000 and a state championship team in 1997. A two time all-state selection, he was Blue Ridge District and Region Player of the Year and a recipient of the Ray Bellamy Award, presented by the Salem-Roanoke Baseball Hall of Fame, in 2000. Jones left Byrd as the school career leader in runs scored and was in the top five all-time in seven hitting categories. 
After graduation Nick played at Virginia Commonwealth University, where he was a part of three NCAA Regional teams along with two CAA Regular Season and Tournament Champions. Nick was selected in the 11th round of the 2003 Major League Baseball Draft by the Chicago Cubs and, while in the Cubs Organization, he was a member of three league championship teams. He resides in the Roanoke Valley and is active in coaching youth sports.
Lawrence is a native of Montgomery County and a 1989 graduate of Christiansburg High School, where he held 13 athletic records in three sports, baseball, basketball, and football. In baseball he received all-state honors as a pitcher, twice, and also as a firstbaseman along with numerous all-district and all-region honors. Randy was the AA State Player of the Year in 1988 after leading Timesland in both pitching and hitting. 
Lawrence began his college baseball career at Ferrum in the spring of 1990 where he played on a nationally ranked team for three seasons, was named two time Dixie All Conference Pitcher, Dixie Conference Pitcher of the Year in 1992 with a 9-0 record, and was an All-American. He was drafted by the Boston Red Sox in June '92 and played for three seasons with the organization's minor leagues in Florida and New York. Randy was inducted as an inaugural member of Christiansburg High School's Sports Hall of Fame in April 2023.
Poff played high school baseball for Glenvar under coach Joe Davis, where he was a teammate of fellow S-R Baseball Hall of Famers Sandy Hill and Scott Atkins. He gained his fame as an official, and umpired baseball for 47 years before retiring in 2022. He also officiated basketball, volleyball and softball. As an umpire Reggie could be found on the high school, American Legion, AAU and recreation league diamonds. He was a crew chief for VHSL finals at several levels and umpired the Virginia Commonwealth Games for over 25 years.
Trent is a Roanoke native and Cave Spring High School graduate, where he was a standout outfield and pitcher. As a walk-on at Wingate University Matt earned a scholarship and led the Bulldogs in saves and strikeouts per nine innings before undergoing Tommy John surgery as a sophomore. Upon returning, he led Wingate again in saves and strikeouts and in 2005 Matt was drafted round by the St. Louis Cardinals. 
In his first professional season, Trent led the New Jersey Cardinals of the NY-Penn League in saves before being promoted to Class A and finished his first season with an ERA of 2.51. In his second season for Quad Cities Matt was a leader out of the bullpen where he maintained a 2.61 ERA. The following year, Matt was promoted to the Palm Beach Cardinals in the Class A Advanced League. After being traded to the Colorado Rockies, he finished the season with a combined 3.02 ERA.
Oyler will receive  the 19th annual Wayne LaPierre, Sr. Community Service Award. Oyler who owns Gary Oyler Insurance and has been a long time supporter of the Salem-Roanoke Baseball Hall of Fame and little league baseball.
The Salem-Roanoke Baseball Hall of Fame was founded in 1991 and honors players and contributors from the counties of Alleghany, Roanoke, Bedford, Botetourt, Craig, Floyd, Franklin and Montgomery and the independent cities located within the boundaries of those counties. The Hall of Fame building is located on the grounds of the James E. Taliaferro Complex, next to the Salem Red Sox administrative office behind the third base seating area of Salem Memorial Ballpark. It is open to the public on selected nights during the 2023 season and upon request.
For information on tickets, tables or ads in the program contact Gary Walthall at 540-427-1977.