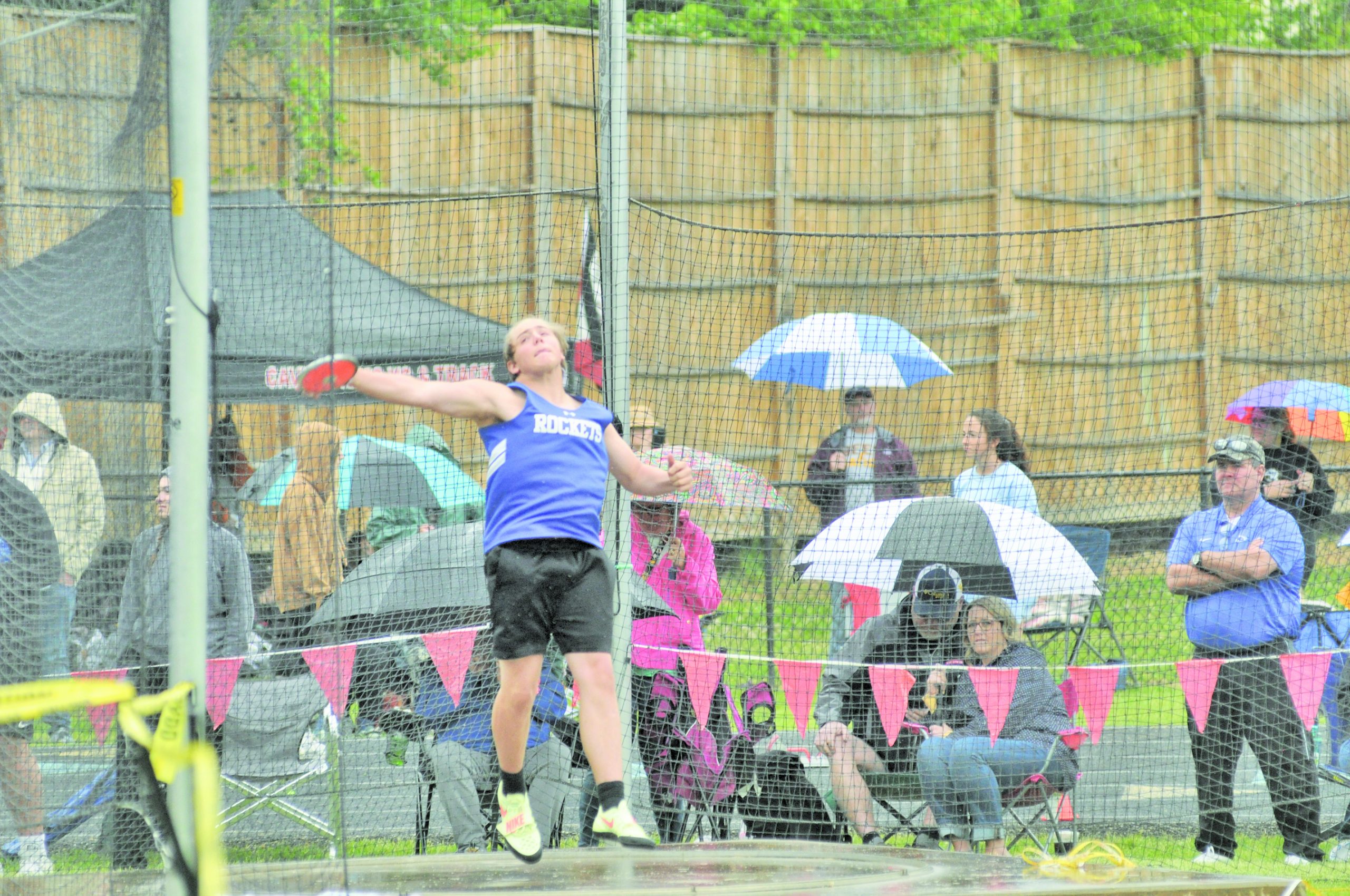 Craig County junior Tyler Fitzpatrick will be representing the Rockets in the state Class 1 track meet at James Madison University in Harrisonburg this weekend after qualifying in the discus event in the Region 1C meet. Tyler won the region championship in last Wednesday's meet at Giles High School in Pearisburg.
Tyler won the discus event with a toss of 143' 6", taking first place by over 10 feet. Xavier Brown of Eastern Montgomery was second at 132'4" and Craig County freshman Caleb Fields also participated in the discus event, finishing eighth at 106'. Fields was second in the region among freshmen.
Fitzpatrick also qualified for the region in the shot put and took eighth overall with a heave of 39' 2". The winning toss was 44'7" by Ethan Moore of Highland. The top four advanced to the state and Tyler needed to beat 43'4" to go to the state meet in that event.
Two Craig County girls also participated in the region meet, both in the throwing events. In the shot put freshman Brook Wright was 10th at 24'2" and fellow freshman Austin Fowler was 12th at 22'2". The winning toss was 35'8" by Emily Edwards of Galax.
Wright also participated in the discus and finished ninth at 74'3". The winning toss was 103'8" by Kenzie Swicegood of Auburn. Wright was third among freshmen throwers in both the discus and shot while Fowler was fifth among all freshmen in the shot put. 
Auburn swept the meet, winning both the boys' and girls' team titles. By winning the discus Fitzpatrick earned 10 points for Craig County and that was good for 11th place as a team.
The Class 1 & 2 state track meets will be held at JMU on Friday and Saturday of this week, June 2 & 3.