Pam Dudding 
Contributing writer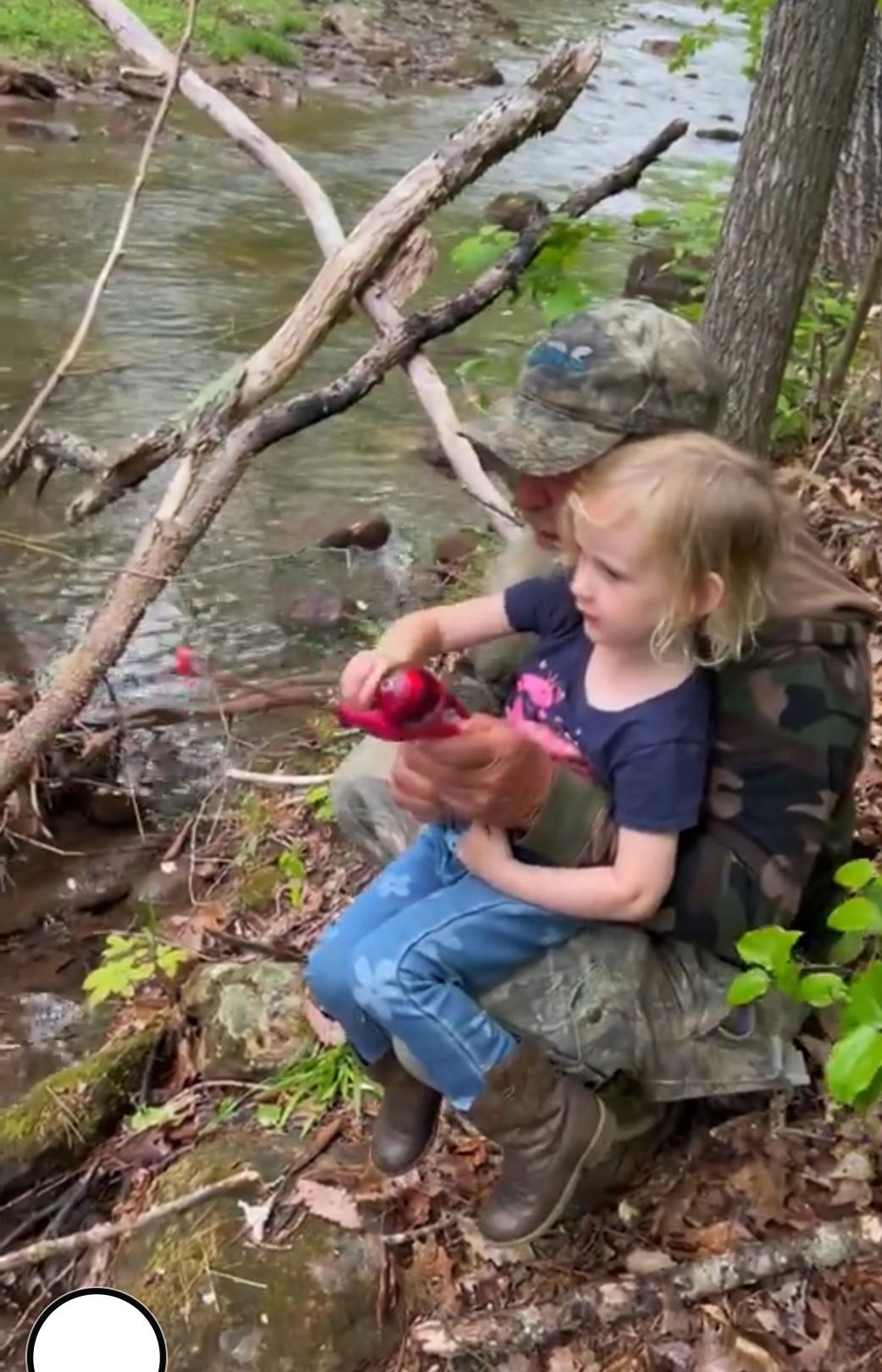 With technology at an all-time high usage for kids, it's unusual to see them want to step out of the house these days. However, the Craig County Sheriff's Office, assisted by the local EMS team, continued its annual Hooked on Fishing – Not on Drugs event and kids showed up by the dozens. 
Early Saturday morning, on May 13, 137 kids came to The Pines Campground to register for the annual fishing event which is designed just for kids. 
Upon registering, they received a Hooked on Fishing, Not on Drugs T-shirt, hat, bagged lunch and drink. 
Sheriff Trevor Craddock had new fishing poles laid out for every kid that registered. 
"The kids really seemed to enjoy the different colored rods and reels we gave away," he shared, "As well as the other prize table give aways."
Besides the free pole, they got to choose a gift as well such as a tackle box, hat, various sports balls, etc. 
For some kids, choosing their gift took a few minutes, as the choices were all good. 
After they registered, families drove in both directions down the road, and some pulled in and walked a ways to get to the meandering creek that had been stocked just for this event.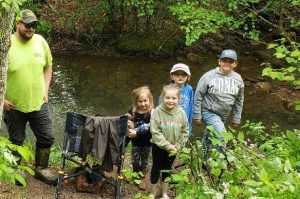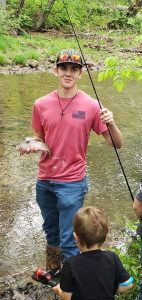 Some had already picked out "their spot" and had set up before 8 a.m., making sure they would have a place to fish. With 137 kids fishing, the creek banks were lined with vehicles, fishing gear and families who had planned for this special day. 
Although the fishing contest didn't start until 9 a.m., many kids had their bait on their hooks, holding them in the air, like a soldier at attention, just waiting for the hour to strike. For some kids, that waiting was really trying, as they continued to ask their parents every few minutes if it was time yet. 
However, when 9 a.m. hit, the fishing lines hit the water. Within seconds, those nearby started hearing the squeals of kids as they were already reeling in their first catch of the day. 
Although for some, the fish got away. One kid just laughed and said, "I'll get you sucker; I got bait that you like!"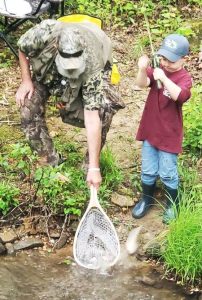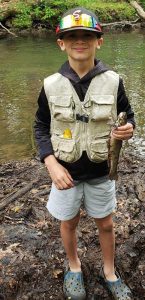 It was almost impossible not to just smile as those nearby stopped at different spots and watched them fish, heard their cute comments and watched their reactions as they reeled in their fish each time. 
At the end of the day, it seemed that parents, family members that attended and the kids were all happy. 
Mike Duvall wrote on Facebook, "To the lady that shared her fishing spot with my son today, you are such a life saver and I thank you so much! Little man had fished for over an hour and hadn't had a bite. He caught supper for tonight and is super proud. Not to mention it was the biggest fish he's ever caught! Thanks again. The world needs more people like you."
Many caught their limit and the ones who won the top awards were very excited. 
The top three door prize drawings were given away first. 
"They were a lifetime fishing license to a boy, a lifetime fishing license to a girl and the Jesse Carper Memorial Lifetime fishing and Lifetime Trout fishing license," Craddock said. 
Then they combined the girls and boys names and had drawings for the door prizes which were, backpacks, sleeping bags, tents, fishing reels, fishing rods and reels, hammocks, drinkware, walkie talkies, boxes of bait, tackle boxes and camp chairs.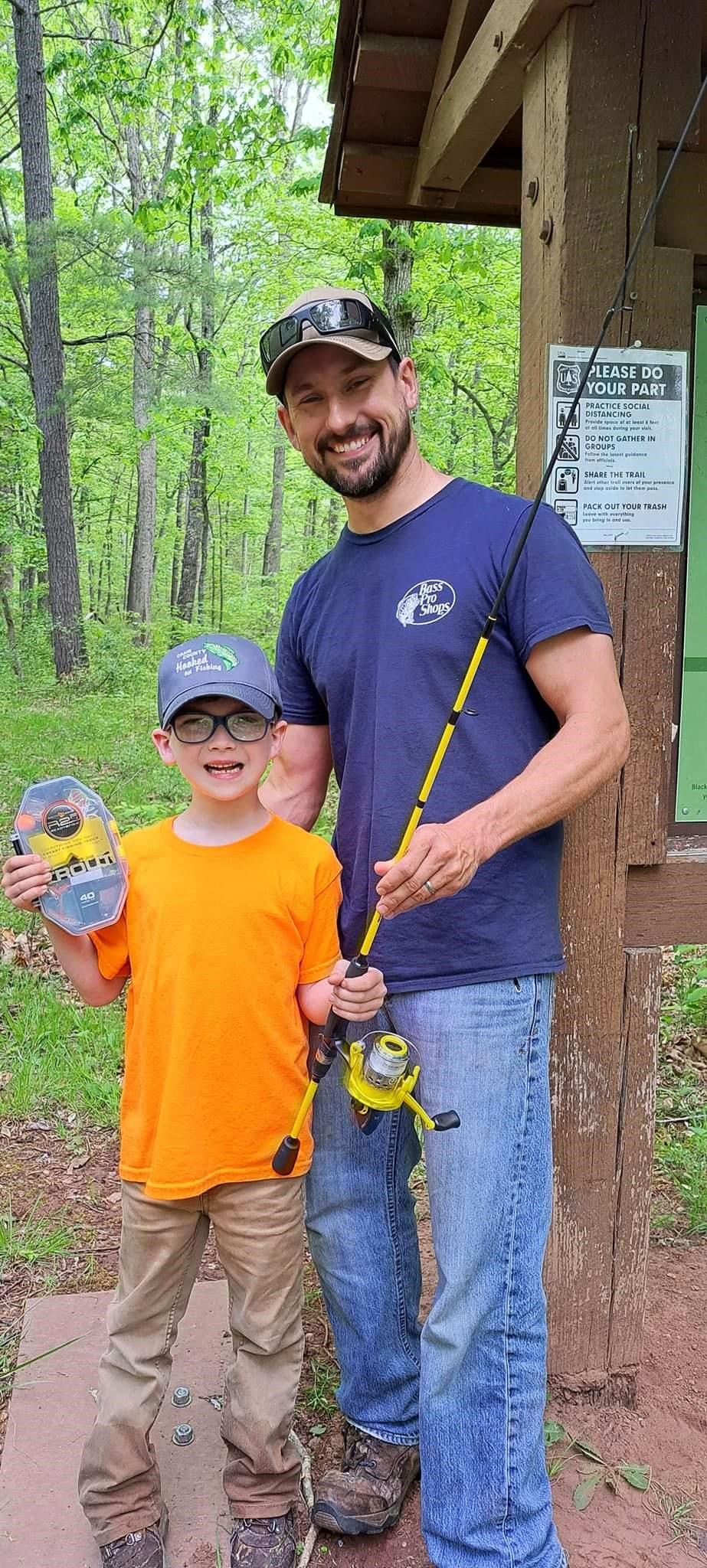 "I feel that the Hooked on Fishing – Not on Drugs Event is a great opportunity to gets kids outside with family, and just have a fun day together fishing," Craddock said. "Barbours Creek is a beautiful location to have this event. The Craig County community really enjoys this fishing event, and I am glad we could get it back going this year after not being able to have the event due to Covid-19 for several years."
He added, "I would like to extend my "THANKS" to the many people and organizations who donated their money to this worthy cause, as the event is fully donation funded.  I would also like to "THANK" those who volunteered their time to help with this event. We look forward to seeing you next year for Hooked on Fishing – Not on Drugs!"