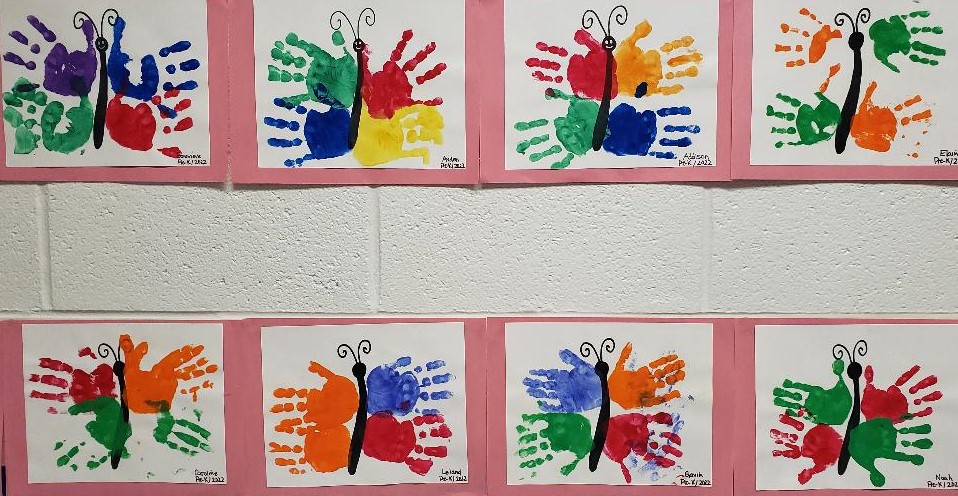 Pam Dudding
Contributing writer
All Photos by Pam Dudding 
Regardless of which door visitors entered at McCleary Elementary School or Craig County Middle School and Craig County High School, color, beauty and talent lined the walls and rooms everywhere.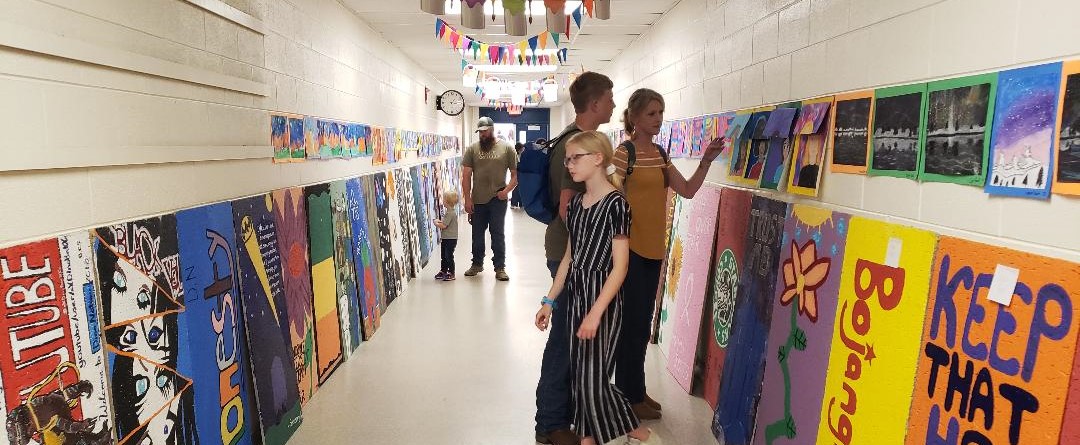 McCleary and the middle school welcomed everyone with a free cupcake which were all decorated in different colors like the paint buckets and paint splotches on their tablecloth. It seemed everyone wanted one to start their art tour. 
Also, the kids got to put their name in for drawings to win art supplies like, Cracklin' Clay kit, 3D string art, marbling paint kit, rock painting, glow rocks, IlluStory, colored Crayolas and more. 
From pre-K to fifth grade, the students' art pictures decorated every wall, top to bottom.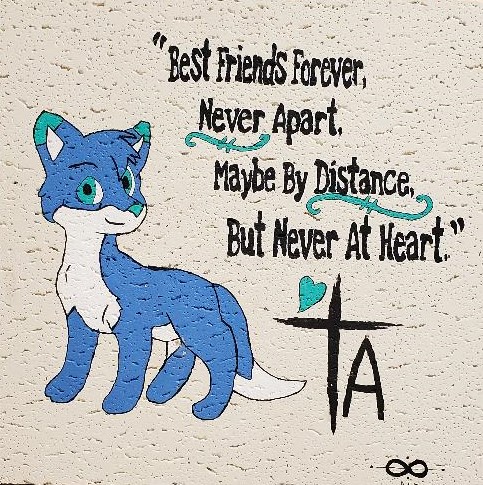 The children seemed so excited to show their families and friends their art, as they pointed with grins as wide as the Mississippi. 
From creative handprint butterflies designed by the pre-K students, to leaves, donuts, snowmen, pumpkins, water lilies, lighthouses, cactus and people's faces, the elementary students shown through on their artistic talent. 
The middle school added to these subjects, some abstract art and shadow painting. 
The high school went first class with their snacks, as they had their culinary class cook appetizers. Some were chicken Caesar crostini, peanut butter sandwich cookies, walnut pecan pie bars, garlic caprese crostini melts, garlic cream cheese rangoons and crab rangoons, just to name a few.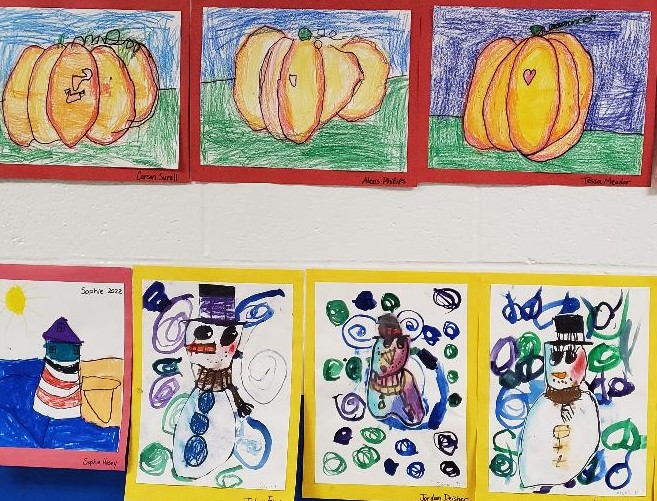 People were lined up trying to choose what to taste, coming back for more as the students were happy to tell them how they made them and what was in them. 
The high school had artwork everywhere, as they also had multiple ceiling tiles previous students had painted that were no longer allowed to be displayed in the ceilings. 
There were artistic photographs, pictures done in a variety of paints, pens, pencils and clay artwork as well as wooden pieces of art and much more. 
There was a music concert in the auditorium as music teacher Alyssa Schulke had her different music classes perform.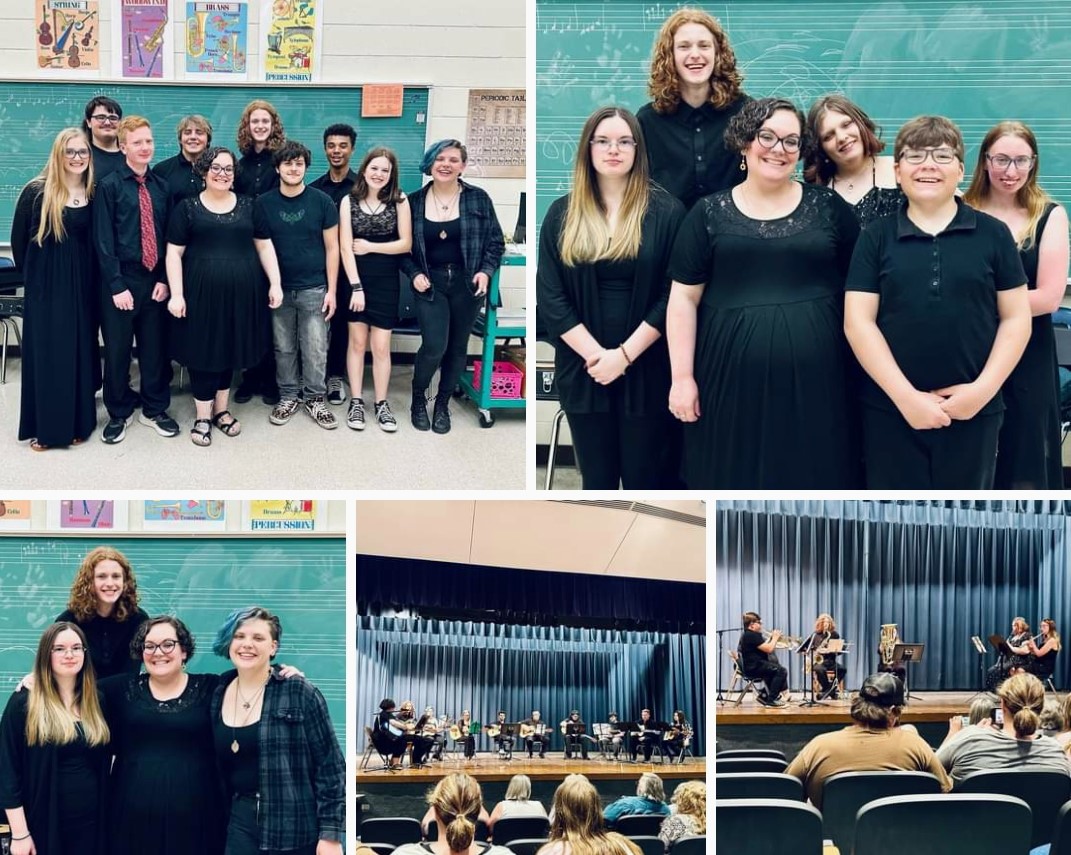 "I am so incredibly proud of my students and their performances this evening!" Schulke shared. "They may be small in number, but they worked hard and did an incredible job. I am so blessed to work with such great kids!" 
In the cafeteria, there was a free hot dog dinner awaiting everyone with a cookie dessert. 
Still, the emphasis was on the artwork of each child in all of the schools.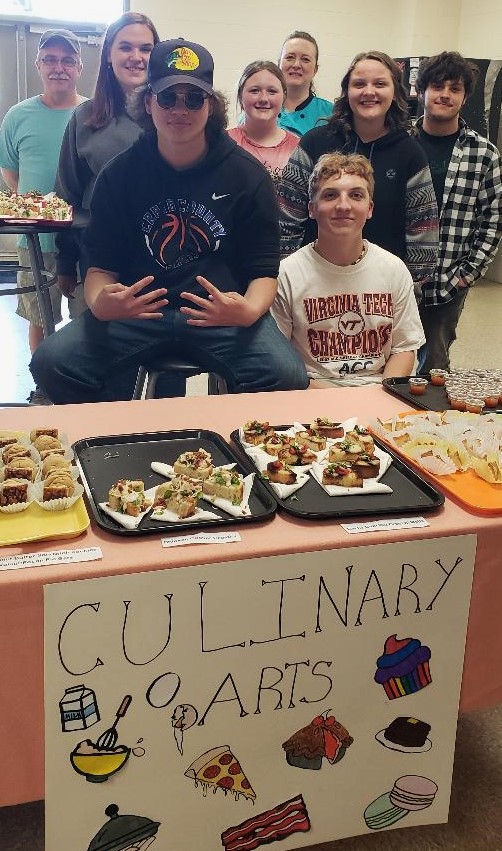 Families cheered their children and others as well as each child would glean as their photograph was taken with their pieces of art. 
Art teacher Sierra Frazier shared that she loves her job at Craig County Public Schools as it doesn't seem like a job to her. "It was a wonderful turnout! I would just like to thank everyone who came out to support our art, music and CTE programs," she said. 
She leads by example at CCPS for her students to be creative in their own way. She teaches them many avenues of art and the Annual Art Show displayed how much talent is hidden within the students there. 
At the end of the show, drawings were called out for the door prizes and the kids that won were elated. 
Although it takes a lot of effort to put on a function such as this, the outcome, the joy and the encouragement that it gives each child seems worth it, multiple times over.