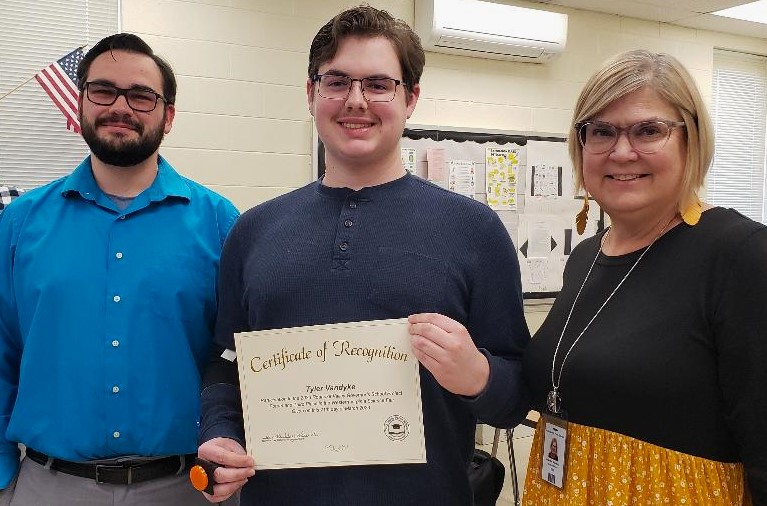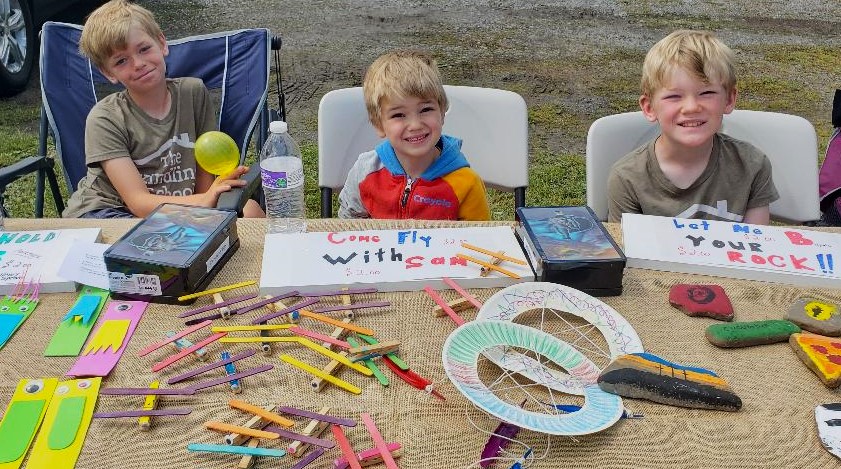 Pam Dudding 
Contributing writer
There is no better investment that one can make than their personal time into a child's life. 

On Saturday, April 29, the Kindling School in Craig County hosted a Kids Crafters Craft Show and they had 48 "kid makers" represented at the event. 
The kids were encouraged to make a craft and to sell it on this day. They paid a $10 entry fee and the school wanted them to learn how to budget their monies and see how running a small business could be. 
There were many creative handmade items along with many desserts and homemade lemonade being sold. 
The kids seemed happy to tell shoppers about their goods when they were approached.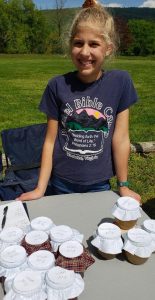 The families that were represented were Altizer-Brason, Beaudoin-Malachi, Judah, Deacon, Abel, and Magnolia, Bowman-Hailey, Brooke, and Clay, Spence-Henry, Benjamin, and Sam, Deel-Titus, Payden, and Haley, Mabes-Tripp and Autumn, The Kindling School Toddler Class, Walker-Eve and Gratton, Matyas-Norabel, Elijah, Samuel, Levi, Adeline, and Annalea, Keith-Jonah and Luka, Braelith-Lily, Willow and Anaiah, Dellinger-Luke, Isaac, Phebe, and Piper, Christian-Lane, Saunders-Bethany, Hayden-Jena and Nora and Stebar-Aleena and Aiden. 
"Our Kid Makers enjoyed both the making AND the selling of their goods!" Melissa Beaudoin shared. "We saw kids and parents partner together to create beautiful products! The energy and excitement when their products were purchased was really sweet to see."
She added, "In a time when kids are often passive consumers, specifically when it comes to screens, it was wonderful to see them as active creators! In a time when parents and their kids are so busy, the market provided an outlet for them to spend intentional time together–both in the creation and selling of goods."
There were handmade book markers, specially designed plates, plants, painted rocks to set place in one's garden to designate what had been planted, carved walking sticks, earrings and jewelry, popsicle stick airplanes, hot pads, bird feeders, doggie treats, wooden coasters, scrunchies, playdough, bouquets, thank you cards, lavender oat balls and even a PVC sword and marshmallow shooter. And, that is not even half of what they had made.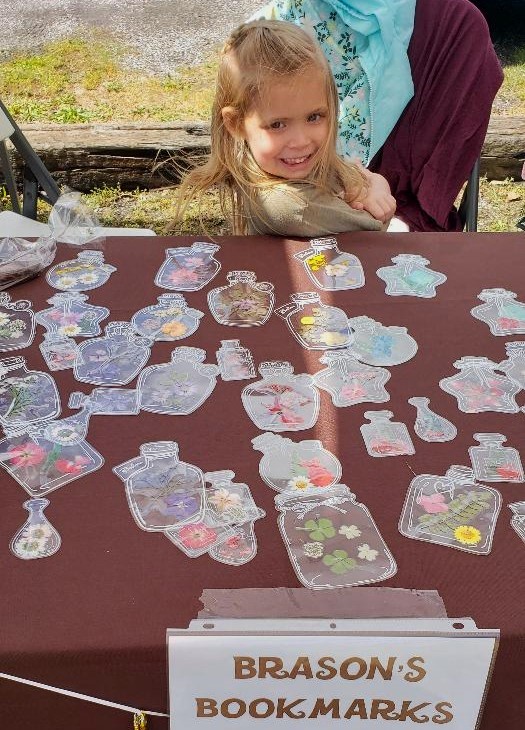 They had homemade jellies, including dandelion, violet and strawberry, cakes, brownies, cookies and fresh lemonade. 
The Craig County Public Library set up giving away books to kids as well. 
The parents of the kid-makers were very supportive. 
"They 'invested' in their kids' goods, lending a hand during the creation phase, helping them to create appealing displays, teaching them about market economics, and cheering on their many successes during the day of the event," Beaudoin said.  
Though it took a lot to organize the event, it was suggested to maybe have one again soon. 
Beaudoin said that they will absolutely be back for another Kid-Made Market, although they do not have a specific date set aside but are aiming to make this an annual Spring event.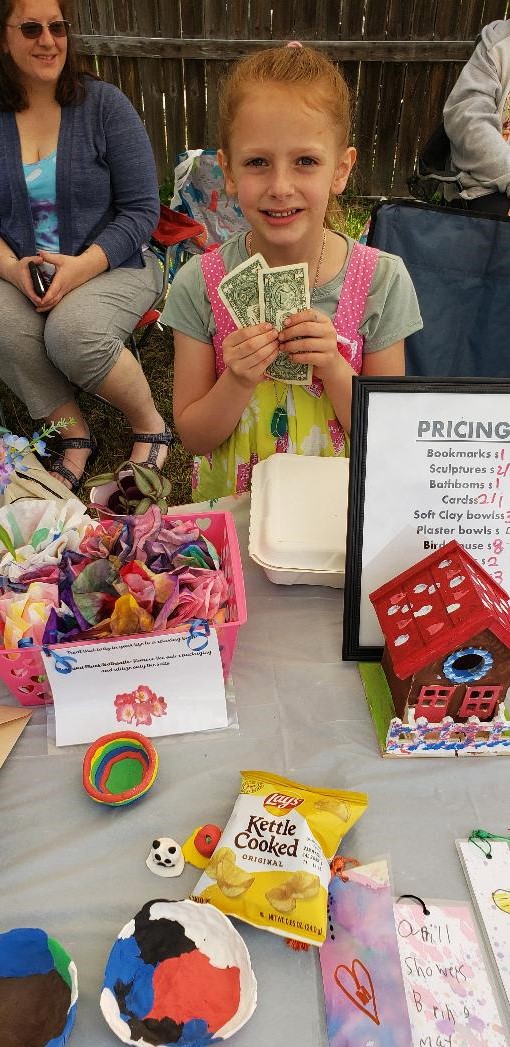 The Burger Bin was open, and everyone seemed to enjoy their food, as the line did not appear to end most of the day. 
"This event was a resounding success!" Beaudoin exclaimed. "The community was incredibly supportive, patronizing both the Burger Bin and the kids! Many of our kids were nervously anxious about how the day would go and whether anyone might purchase their goods."
It was shared that many kids sold out of everything they made! 
"I am confident the support of the community was a huge encouragement to each of the makers," Beaudoin said. "Thank you so much, to our New Castle community. Your smiles and purchases and words of praise for our kids were invaluable. Truly, we live in one of the best communities to raise children." 
She added, "Thank you to every parent who consistently shows up to support their kids! You nurture their ideas and their dreams of being ball players, princesses, and dragon slayers when they're little, and, when they're grown, they'll know you always have their back. Keep showing up! Keep cheering them on, even if their dream is to be a professional water balloon yo-yo maker…for now."