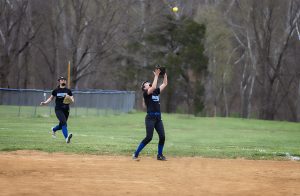 Sara Jones struck out seven batters in four innings to lead the Craig County softball team to a 12-1 win at Narrows last week.
Jones gave up just three hits during her stint on the mound and shut out the Green Wave over the four innings. Kammie Fisher pitched the fifth and struck out the side around two hits and a run scored. The game was called by slaughter rule after five frames.
Offensively, Jones had a big day with three runs batted in. Annabelle Gregory and Lily Hutchison had a single and a double each.
The Rockets were scheduled to play Parry McCluer at home on Tuesday, and on Thursday they're at Covington.