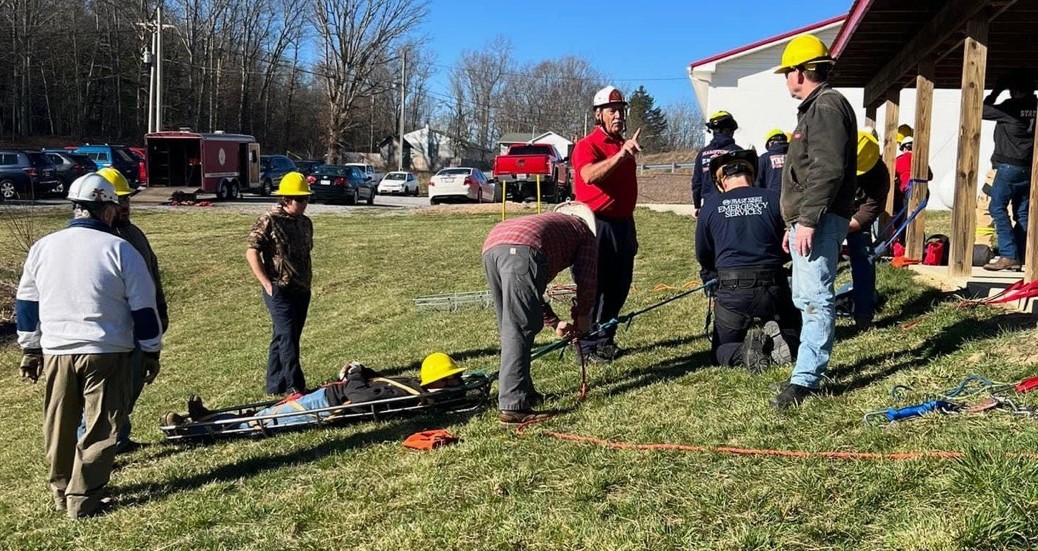 Pam Dudding
Contributing writer
No one wishes to have to see the lights flashing or the sounds of a fire truck blaring towards their home. However, when the service is needed, everyone wants them to be as efficient and effective as possible. 
Some of the local volunteer fire departments in Craig County recently had intense classes to assist them in being the best for the county. 
At the end of March, the Department of Virginia Fire Programs was at Simmonsville Fire Station. 
Their instructors taught a class called, Introduction to Technical Training – Module 2.
The local volunteer fire departments that attended were New Castle, Johns Creek and Simmonsville. 
Brenda Lipes shared that even a few attendees from other parts of Virginia came, totaling 26 participants. 
"This course consisted of 16 hours of classroom and hands on learning," Lipes shared. "Everyone had a great time, and the weather was amazing for us."
She added that the key instruction was that everyone learned a lot of the key material for important rescue operations.
The next class is scheduled for May 6 and 7 which will be a class on vehicle extrication.
Those interested may contact the volunteer rescue squads for more information and location.