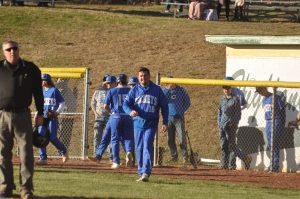 The Craig County sports teams are off this week but they'll be returning next week with a full slate of action.
On Monday, April 3rd, the baseball and softball teams will host Eastern Montgomery in New Castle at 5 pm. Also on that day the soccer team is scheduled to play at East Mont under new coach Dalton Henderson.
A week from today, on Wednesday April 5, both the baseball and softball teams will host Giles at 5 pm.
The baseball team had three games last week and won one and lost two. The Rockets opened the week at Glenvar and dropped a 7-0 decision to the Highlanders. Jaycob Wolfe pitched for Craig and had four strikeouts while taking the loss. Glenvar scored two runs in the first, two in the second, two in the fifth and one in the sixth.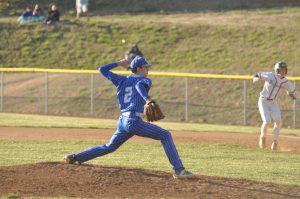 Glenvar pitcher Ashton Meadows took a no-hitter into the sixth inning but Craig's Cameron Huffman broke up the no-hit bid with a clean single to right. The Rockets drew three walks as Zach Peters, Drew Duncan and Luke Potter also reached on bases on balls.
On Thursday the Rockets lost at Parry McCluer, 14-4, but they bounced back to put 20 runs on the board Friday in a 20-3 win over Class 5 William Fleming. Wolfe pitched the first three innings and picked up the win and Isaiah Wente came on in relief and pitched two innings. The game was halted due to the 10-run rule after five frames.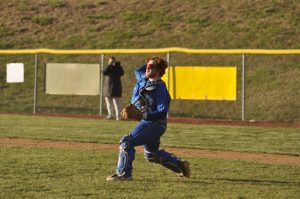 Offensively, Drew Duncan was on fire with a double, a triple and five runs batted in. Matthew Lucas, Zach Peters and freshman Joseph Charette had multiple hits for the Rockets and Lucas socred three times.With the win the Rockets are now 1-3 on the season.
The softball team had one game last week, a 16-1 loss at Glenvar.
Craig County was first to score in the third inning when Kallie Fisher walked, advanced to second on a passed ball, then scored on a Glenvar error to give the Rockets the lead.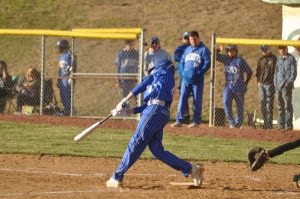 Glenvar got the bats going in the bottom of the third, with back to back singles followed by a run scoring double off Craig pitcher Sara Jones.  The Highlanders went on to score six runs in the inning, then put 10 more on the board in the fourth to end the game.  
Jones was saddled with the loss and Glenvar's Abby Teubert picked up the win, going all five innings on the mound and pitching a five inning no hitter.  She allowed no hits, walked one and had 10 strike-outs.
"Monday's loss was very disappointing having seen the girls do well defensively against Alleghany," said Rockets coach Elaina Wolfe-Carper. "Sara Jones pitched a great game, we need to make defensive plays behind her and get our bats going."