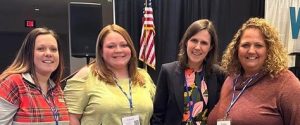 Pam Dudding
Contributing writer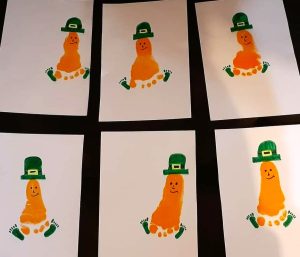 Many parents are very happy that Craig County has such a childcare center for their children to attend that is local. 
Currently, the Craig County Child Care Center is hiring immediately.
"We are happy to be enrolling more children and meeting the growing needs in our community," shared Teresa Oliver, executive director. "We are looking for one full time teacher that has a passion for a career in Early Education."
The hours of employment will be Monday through Friday, 9 a.m. until 6 p.m. and the pay range is from $12 – $15 an hour based on the person's education and experience.
Applicants must be able to pass a background check, drug test and be able to acquire first aid and CPR certifications, as well as complete a Child Development Associate (CDA) Credential within six months of employment.
All training and education will be provided by the childcare center. 
Benefits available are paid vacation, holidays, sick leave, retirement, health, vision and dental plans, as an EOE. 
Applications are available at the Child Care Center at 100 Brooks Street in New Castle. 
Recently, the childcare center sent Teresa Oliver, Laura Wright, and Kristin Foster to the VAEYC (Virginia Association for the Education of Young Children) Conference in Richmond, Virginia March 9-11.  
The staff learned about new policies in early education on local, state and national levels.  
Oliver shared that they also attended continuing educational seminars in early education.  
"The trip was paid for by the Mixed Delivery through United Way of Roanoke Valley," Oliver said. "The childcare center partners with UWRV in the Mixed Delivery Grant, which this year funded 10 slots at the childcare center (10 children received free childcare Monday – Friday)."
She added, "We anticipate continuing to partner with Mixed delivery again next year. We will begin enrolling children for Mixed Delivery, Head Start and Early Head Start in early August and you may contact the center if interested in starting a child." 
"Jenna Conway, Deputy Superintendent of Division of Early Childhood Care and Education, spoke about the strides the state is taking to ensure that a high-quality early education is available to all children throughout the state at an affordable rate," Oliver said. 
The Craig County Child Care Center currently has openings in the three- and four-year-old classrooms. 
They have a wait list for all classrooms for the infants, toddlers, twos and school kids.