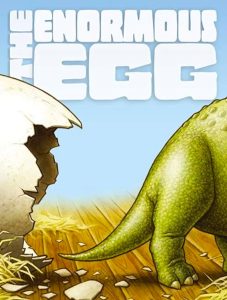 Pam Dudding
Contributing writer
When there is no electricity, no iPads, phones, televisions or other electronic device, a good book is always an avenue of enjoyment. And, for some kids who don't even have access to electronics, books have become their best friends. 
McCleary Elementary School has been engaging in an annual event called One School – One Book for several years now. 
Starting approximately March 6 and going until March 17, the students will be reading the book "The Enormous Egg" by Oliver Butterworth. 
"It is an older book written in 1956 but an enjoyable read for students of all ages," Karen Jones, librarian and gifted resource teacher, shared.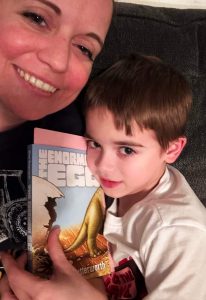 "One School – One Book is a program designed to encourage families to read aloud with their children," she added. "When the students of McCleary are all reading the same book, it gives us a great deal to share and discuss and it promotes a community of readers."
Parents are asked to read a chapter each night to their children. The next day, when the students go to school, they are asked a trivia question each morning. 
"This usually generates some discussion," Jones said. "If the students get the question correct their name goes into a drawing and will ward a prize or treat to each classroom winner."
This is McCleary's 12th year participating in the One School – One Book experience. Other books they have recently read include, "The Mouse and the Motorcycle," "The One and Only Ivan" and "Charlotte's Web." 
"We kicked off our book, by introducing students to young Nate Twitchell, his parents, and one very unusual looking egg that was found in the family's barn," Jones noted. 
"Each year we hope to engage students with a great book that will create with them a love for reading," Jones shared. "Books provide students with an opportunity to see things, imagine places, and experience things they may only get to through a book." 
Michelle Frazier, Title I reading teacher added, "We are hatching eggs at school to go along with the story. However, a dinosaur has hatched out of our young boy's chicken egg and so the adventure begins!"
The McCleary Elementary One School – One Book finale celebration will be on March the 17 from 6-8 p.m. 
"We will serve dinner, have games and activities, and give away prizes," Jones said. "It will be a fun family event for all!"
This event is free for McCleary students and their families. 
"We are excited about being able to do this family event again, after the covid shutdown," Jones added.
McCleary teachers shared, that they greatly "appreciate the many businesses and individuals in our community who donated money and prices to make this event possible!"
Parents are encouraged to bring their children on March 17, to enjoy an evening of food, fun and also to see who wins all the prizes.