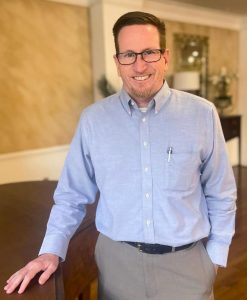 Pam Dudding
Contributing writer
On Tuesday, Nov. 8, many citizens went to the polls to cast their votes for the various elections. 
The results of the voting in Craig County are as follows:
Mayor  
J.L. (Lenny) McDonald 
New Castle Town Council (unofficial results thus far for the four open seats)
Thurman (Tommy) Zimmerman
Robert E. (Eddie) Lee
Robyn Foster
Karen Crush
Kimla McDaniel (receive the least votes)
House of Representatives 
Republican incumbent H. Morgan Griffith
Craig County School Board 
Incumbent Kevin Altizer 
The new mayor shared, "I am humbled by this new adventure as New Castle's Mayor. I am fortunate to have sat on the Town Council and learned from those around me."
He noted that the current mayor, Bucky Johnson, "has been a great example of a humble servant leader and Tommy Zimmerman, our current Vice-mayor, has spent time with me, helping me understand budgeting, and municipal governance as well as Nina Davis has always worked hard so that we did things accurately and with excellence."
"While I will miss Bucky's presence at our meetings, he has committed to be available to me with any questions I might have," McDonald continued. "I am committed to the forward progress that he presided over in our community. Our future is bright, and I will always work to bring out the very best our Town has to offer!"
The schedule for the three local elected bodies is as follows: Craig County School Board (second Tuesday of each month at the high school auditorium at 5:30 p.m.), New Castle Town Council (third Monday of each month at 7 p.m.) and the Craig County Board of Supervisors (third Thursday of each month at 6 p.m.).