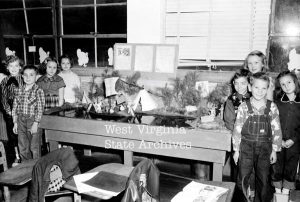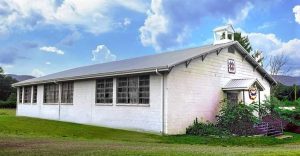 By Pam Dudding
Contributing writer
When old friends meet from long ago, hearts seem to skip and smiles always widen. 
The Waiteville Community Center seems to take this to heart and is hosting a big time Waiteville School Class Reunion for everyone to attend on October 9 from 11 a.m. to 2 p.m. 
Also, a lunch will be offered for $12 which will include a BBQ sandwich, coleslaw, mac and cheese, dessert and a drink. An RSVP and pre-payment will be required. They will also need to know the number attending. 
"If you are planning to attend one of the Waiteville schools, mark your calendar and plan to join us," David Furrow said. 
Event organizers encourage everyone to bring their pictures, memorabilia and history of the Waiteville School to share with others. And, if anyone can bring an extra copy to leave at the school, it would be greatly appreciated. 
Organizers would also like to know your name (maiden) if applicable, the years you went to school and your family members who attended. They are also collecting information of persons names, addresses, email and phone numbers to keep in touch and for future reunions, etc. 
T-shirts and sweatshirts showing a picture of Waiteville School (recent picture of the current community center) and wording "I Attended Waiteville School" will be available for sale. 
They may be pre-ordered so they will be ready for attendees at the reunion as they have a choice of colors between, white, gray, or black. "Your size will be needed. Small, medium and large are $25 and plus sizes are $30 each," said one organizer. "You can obtain a form online for the reunion and the sweatshirt, by googling the Waiteville Community Center. It is located on 1735 Rays Siding Road, Waiteville, WV 24984." 
Checks should be made payable to the Waiteville Community Center Inc. and mailed to Shelby Jennings at 7644 Waiteville Road, Waiteville, WV 24984. 
Payments are needed by September 1, 2021. Feel free to call Shelby with any questions, at (304) 772-5503.
"We invite you to celebrate with familiar faces that you have missed over the decades," the team expressed. "Come and renew friendships, remember days gone by, and share in life experiences–both past and present."