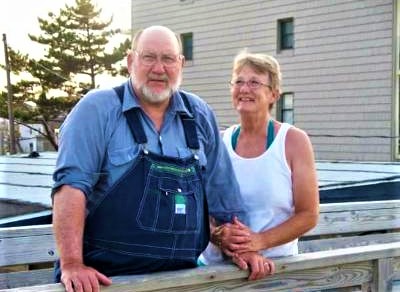 On Friday, May 7, Wilma Huffman of New Castle said "goodbye for now" to the people she loved the most and was reunited with the love of her life. A beautiful, selfless angel here on earth, she has truly earned her wings.
Wilma was born on May 5, 1952. She married her sweetheart when she was 18 and immediately started a family. She poured her heart and soul into her children, and later, her grandchildren. There's no doubt she will be missed by all who knew her.
Wilma was joined in heaven by her husband of nearly 48 years, Gary Huffman and her daughter-in-law, Melissa Huffman. She was also predeceased by her brother, James Horn; brother-in-law, Billy Huffman; father, Arthur Horn; father and mother-in-law, Bill Huffman and Maude Cole; her beautiful grandmother, Sarah Horn and many others.
Left to cherish her memory are her children, Sammy Huffman, Danielle and Tim Snider, Lindsay Huffman, and Tina and Walt Raines; her precious grandchildren, Hannah McCray and Samantha Huffman, Dustin, Tessa, and Erin Snider, Chase and Will Huffman, and Daniel and Allison Raines; her parents, Buck and Ruby Gibson; brothers and sisters, Talmage Horn, Billy and Donna Horn, Anita and Dennis Givens, Wanda and Dale Scott, and Ellen Horn; and many nieces and nephews that she loved dearly.
On Monday, May 10, we laid our precious mother, nana, daughter, sister, aunt, and friend to rest. Due to COVID restrictions, a private graveside service was held with Pastor Don Brown officiating.
Arrangements by Paitsel Funeral Home. www.paitselfh.com