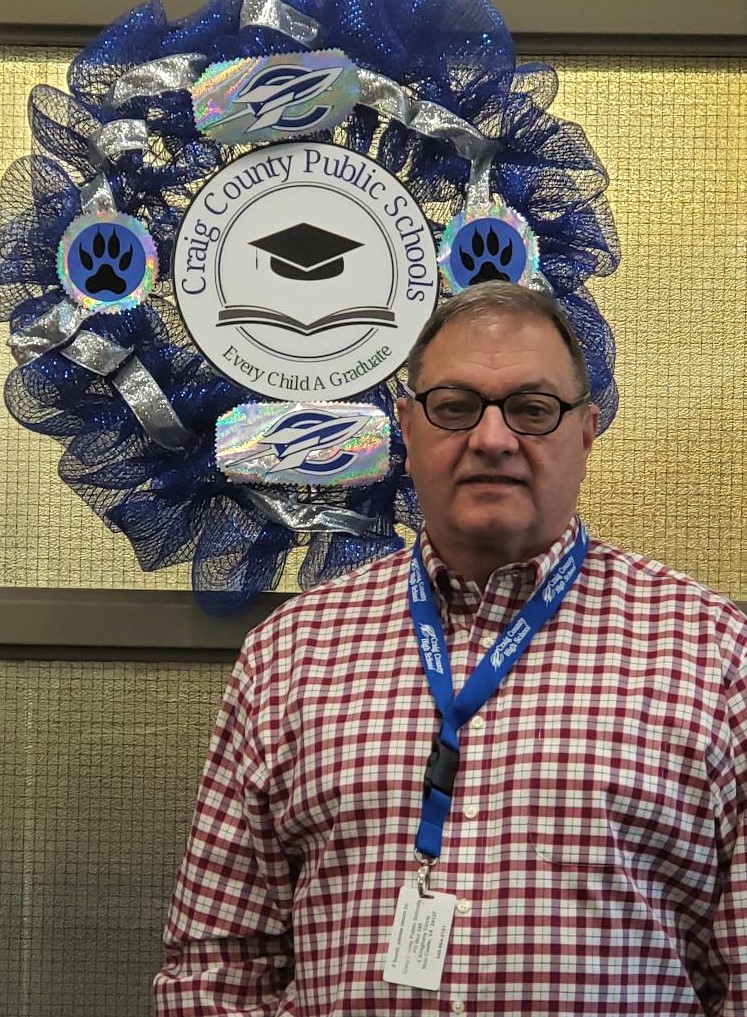 Pam Dudding
Contributing writer
There is a popular saying that goes, "When you plant seeds in one's mind, they grow deep within the depths of their hearts." This is what happened to John Thomas many years ago, as a teenage graduate.
While other teachers were signing his senior annual with kind words like "best wishes" and "good luck," one teacher decided to be more direct.
"I was a bad student," Thomas recollected. "With my yearbook in hand, I went around and got the teachers to sign it."
This one teacher wrote, "You could have been a good student."
"That really hit me because most teachers just wrote the normal, 'good luck in the future,'" said Thomas before adding, "She was honest and blunt and that kind of hit me, to think, yeah, 'I could have been a good student.' So, I had to think if I wanted to continue the cycle that I had been living in being a D-student, or did I want to change?"
So, he chose to venture on his new journey of change.
He went to college and obtained his associate and bachelor's degrees. After that, he joined the military, where he obtained the highest rank possible an enlisted person.
After serving 30 years in the military, Thomas and his wife moved back to Botetourt County.
"I came from a Christian background and my grandmother was probably my most inspirational influence and did the most for me," Thomas noted while reminiscing. "I was raised in Botetourt, and we attended Trinity Church of the Brethren. When I moved back, I continued to go there."
Thomas' grandparents were farmers and had an apple orchard.
In the service, he traveled to 23 different countries, including Ethiopia and Kenya where he shared that he "seen children almost starving to death."
"I now have a soft spot for kids whether they're little ones or up to teenagers," Thomas shared. "After seeing those things through my military career, I feel that if I was going to do something, it would be to volunteer."
Thomas retired from the military in 2013 as a Sergeant Major in the Army Special Operations Command with a concentration in military intelligence. He reached the rank as high as he could go, yet in school he shared that he was "one of the struggling kids that wasn't very focused."
He then went to work for the federal government and left in 2017 when he moved back to Botetourt and has since joined the Daleville American Legion and the VFW (as he served in five combat zones in different countries).
Being retired, his thoughts were to volunteer or substitute.
Thomas is now closing in on "70 years young" and has been a volunteer and assistant football coach for over three years at Craig County Public Schools.
His wife, Susan, has family roots in Craig. Her great-grandparents, the Keffers and Williams, ran a mill on Route 42. Susan's maiden name is Bishop, and her grandmother was a Williams, and she went to Maywood school. The log home near there is a part of Susan's family's history.
"Craig County has a reputation like Botetourt County; they are hardworking people," Thomas said. "When I was growing up, some were farmers or loggers while others worked at General Electric and such and they were good honest people."
Thomas noted that the reason he chose Craig was because it was a smaller school. "I prefer the smaller classes where I can get to know the students," he explained.
"It seems that many concentrate on the urban kids, however, I feel that the rural areas also have disadvantages living so far apart and away from necessities. Some inner-city kids do have money so they can walk to a store and get something to eat. I wonder if America has lost focus on the rural areas; we hear so often about all the food that is being handed out in the Roanoke area, but what are these organizations providing for Craig County?"
"Mr. Thomas is a one-of-a-kind individual," Principal Melissa Whiting said. "He wears a variety of hats and contributes to our school community in many different aspects. He is an excellent role model for all of us. The students, faculty, and staff at CCPS are very fortunate to have him on our campus."
Thomas has also spearheaded many donations for the school, including almost $1,000 donated in supplies from Lowe's in Salem for the Ag Department, he and his wife have given many donated items for the students and obtained two checks from American Legion in Botetourt County to provide necessities and food for the students at the schools and for the CC DSS.
Thomas has helped in previous years with Craig Valley Baptist backpack program for students and currently serves as a town council member in Fincastle where he resides.
"Shortly after we met, he made a point to find out if we had any needs in our shop. He was instrumental in us securing a donation for much needed building materials," Ag teacher Ben Flinchum said. "Many people see needs and even talk about them, but few actually desire to be part of the solution to meet those needs. Mr. Thomas cares about being part of the solution and is a testament to how much of a difference one man can make. I am glad to know him and find myself respecting him more after each conversation we have. The world could use a few more men like Mr. Thomas."
Thomas shared his feelings about the love of community in Craig. "One year I went to Commander Lee at the VFW and explained that the team was having their first scrimmage football game, and would the local VFW host a barbecue for them," Thomas explained.
Though Thomas offered to donate towards the expense, Lee immediately assured him that the VFW would take care of the entire event which ended up being a great success.
"One of the things I have seen about Craig County is anytime I have asked people or businesses to help they are always willing – immediately they are willing," he added. "If I need it, I have always gotten it when I explained the reason."
Thomas is an assistant coach for middle and high school football and hopes that they will be able to have a team this year and play. He also hopes that they will be able to have a JV and varsity team too.
"We could certainly use many more role models like Mr. Thomas," Whiting said. "This gentleman is amazing."
"There doesn't seem to be enough students to have both teams and without an activity bus to take them home that prevents many students from participating in sports," he noted. "If we had an activity bus, I do believe many more students would be able to participate."
(This is one of his "wishes" for Craig County and hopes someone with grant writing expertise would help with this.)
Along with other volunteers and community members, Thomas would like to see the students have more options for after school and weekend activities.
He and Robin Nobles may be connecting to see if there is the possibility of future creative ideas at Club Camp Mitchell and they welcome volunteers who will be needed for any of these activities.
He also noted that Craig County has the wonderful Field of Dreams and would love to see the county come up with more funds to assist the kids in different functions there as well.
"Once COVID-19 regulations are lifted, it would be nice to open the school on the weekends so the kids can shoot basketball or play volleyball or just to get together and talk to their classmates," he shared.
"Sometimes kids can be aggravating just like I usee to be," John shared as he had challenges growing up himself.
"The military gave me structure. It explains to you how to learn your job and how to plan as well as the importance of leadership and following directions," he added. "A lot of people say they do not want to go into the military because they do not want someone telling them what to do. However, even in a civilian job, your boss tells you what to do and if you do not then you are fired."
Thomas explained that in going thru life, you have to make a plan to reach a goal.
"If you want to be an airplane pilot, then research what needs to be done and check the education and standards you need to achieve that goal," he said. "That applies to any career and life change you want to make."
He also shared ideas about getting churches involved in food distribution or feeding options, during the summer for kids in their areas, such as up Route 42, Paint Bank and other areas not close to the town limits.
"We could have it spread throughout the entire community," he shared with zeal.
"Mr. Thomas is a man I am always excited to see and have an opportunity to talk to," Flinchum added. "I have known him only a short time, but it didn't take long to see how much he cares about helping students and being a positive influence in their lives."
"I do hope that I can have a positive influence on some of the students," Thomas said. "I am always willing to sit down and talk to any student that just wants to talk."
Whiting and the staff at CCPS greatly appreciate the love and time all volunteers give to their students. And, there are still many open doors for others who wish to volunteer, who have a "heart for our youth."