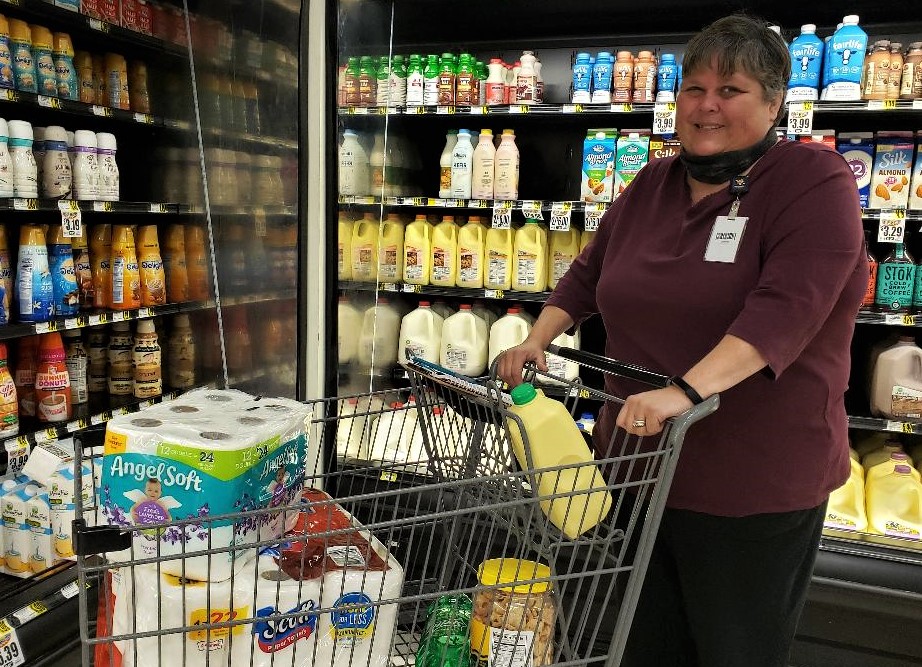 Even though Food Country doesn't have an app, their heart speaks loudly as they have started a shopping and curbside pickup service for citizens who are disabled, sick or weak. Said Assistant Manager Jennifer Cole who does a lot of the special shopping for citizens when she is working, "We want to help our community as much as we can."Pam Dudding Contributing writer
Small communities strongly depend on their hometown grocery store, and Craig County is no different.
Recently, the local Food County supermarket shared that they will be offering special services to the citizens who are unable to shop for themselves, whether disabled or sickly, even though they do not have an "app" for it yet as other stores do.
With people being sick, there were posts on Facebook that Food Country had not only been shopping for citizens, but also taking the groceries to their vehicles, like a drive-up service.
"Yes, that is true," Jennifer Cole, Food Country's Assistant Manager, shared.
"It was said that many who had been sick or around some that were did not want to take the chance of getting others sick. Also, some are just elderly and pushing a buggy around the entire grocery store has become very difficult for them or disabled," Cole continued.
Still another group are parents who have kids that they have to take with them. This service prevents them from having to get out of the vehicle in winter or inclimate weather, as well as take them through the store, especially when one is not feeling well.
One thing people can agree on is that everyone has to have food to eat, and Food Country is the local large grocery store.
"We welcome them to call the store and place their order with us," Cole said.
The service began when someone called in and the employees agreed to help. Then, they additionally took the groceries out to their vehicle for them.
"There is no certain qualification to have this service," Cole said. "Anyone can utilize this service, as we are more than willing to help anyone."
Citizens can call their grocery list to the store. Specifics are greatly appreciated, such as if one has bread on their list, which kind do they prefer. The same is true with many other products like milk, juice, sandwich meats, etc.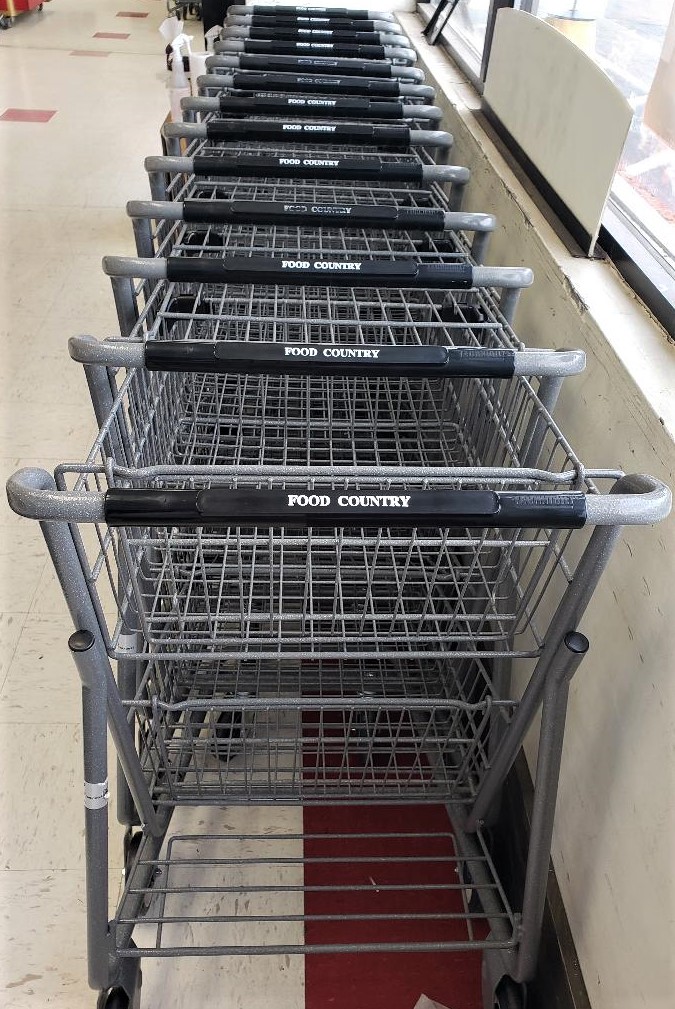 Cole did share that COVID-19 has made getting products from warehouses a struggle for Food Country. However, they continue to provide as much as they can, ordering again and again, products Craig citizens prefer and need.
Cole wanted to add that Food Country is also accepting employment applications for those looking for a job.
She did note that due to truck deliveries, they prefer to fill orders on Mondays and Fridays, but will fill try to fill them on any day.
Cole added, "On some days, we may have to set up a later time in the day to fill orders, because of it being truck days." These will probably be on Tuesdays and Thursdays for now. For more information, people are encouraged to call (540) 864-6221.
Their goal remains, "to help everyone we can and provide a service that helps our community."