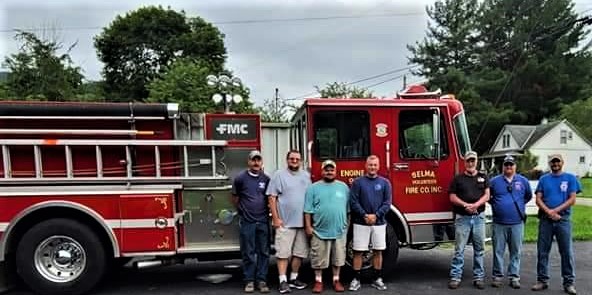 Pam Dudding
Contributing writer
When the "hohoho" comes early, people get jolly! The Paint Bank Fire and Rescue teams recently got a couple of early presents and they are still rejoicing.
They recently posted on Facebook, "You may see someone new hanging around the firehouse. We would like to introduce new Pumper 20. Today, we purchased this truck from Selma Volunteer Fire company in Allegany County. This truck is about as gently used as fire trucks get. This truck has a bigger pump and tank, as well as a lot more storage for organization than our current truck. It will be a huge upgrade to serve our community for the years to come."
Their older truck was rusting out and replacement parts were hard to find. They added, "It was not dependable and because of that, we felt it could not serve our community in time of need."
The 1990 FMC Fire truck was acquired from Selma Fire Department who gave them a good deal on it and the team already has it in service. The funds were used from their many years of saving and fundraisers, which they shared they are so appreciative of the community for its support.
The advantages of the newer truck are: a custom cab where multiple firefighters can ride, decreasing personal vehicles on scene, air pack seats that help them be able to jump out ready to do the job, 1,000 gallons of water compared to 600 on the other truck and more storage capabilities for equipment.
The reasons for needing a new rescue were plentiful.  They were having problems getting replacement parts for the vehicle and had electrical issues with the unit.
The team added, "The state EMS inspection requirements have changed requiring us to need new and updated equipment and vehicle."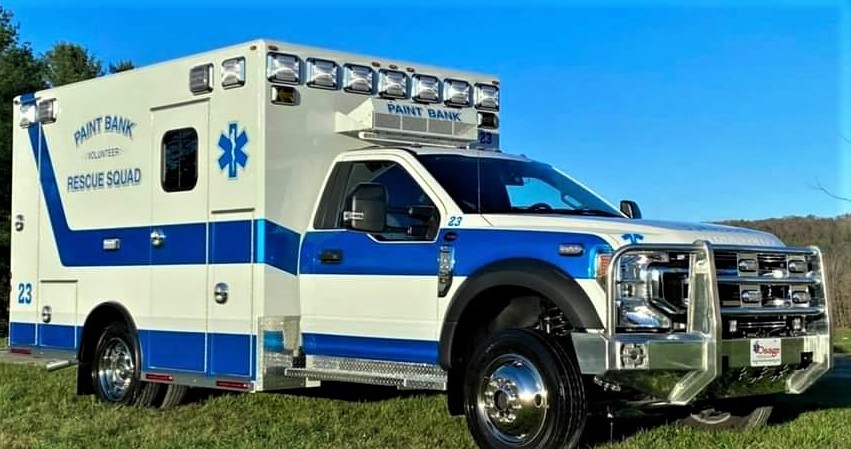 The new 2020 Ford Osage ambulance was acquired with an 80/20 EMS grant. They also received funds from Craig County with help from the Board of Supervisors, and their own funds.
"Jim Cady helped us on this grant and asking for funds from the county and was instrumental in helping us get this ambulance by insisting we put in for the grant," said various team members who added they applied in 2019, but were told it probably would not go through.
They joyfully added, "But we got a surprise and the grant on January 2, 2020."
They shared that the new addition has made a great difference in what they can offer for their community.
"The new ambulance will be dependable and not down for weeks while we search for parts during a breakdown and it will pass inspections by the state EMS office as it now meets their requirements," they explained. "It will be a smoother ride for our patients and the EMT's working. It will also be good for our members with the electric cot and lift saving our backs from lifting patients into the ambulance."
Members are also excited as it is also a four-wheel drive which is much needed in their mountainous areas in winter months.
The new vehicles will add a stability to their services which was much needed in their community for their neighbors in times of need. Just a few of the options it has are: Osage UltraCool Upgraded AC System, Stryker Emergency Care 6506 Power Pro XT Cot w/ XPS Package & Stryker 6309 MTS PowerLOAD System, CLASS Liquid Spring Suspension System, Drop Skirting On Module Side, Whelen Warning Lights, TAL85 Traffic Advisor and Siren, Adjustable Cabinet Dividers In The Airway Cabinet, Cargo Safety Net and Six Point Harnesses, Anti-Microbial Coated Stainless Steel Grab Handles and a Severe Climate Premium Insulation and Sound Deadening Package.
"We all are there for our community when needed," said rescue members. "With the closest departments being either New Castle or Boiling Springs and mountains around us, time is essential during an emergency."
Currently, their vehicles include: 2020 Ford F450 Osage ambulance replaced a 1994 Chevy ambulance, 1993 Ford F350 Taylor Made ambulance, 1990 FMC pumper replaced a 1976 GMC pumper and a 2007 Pierce Tanker.
The PBV Fire and Rescue currently have a great team of four EMTs, three drivers for rescue and ten firefighters including: President Roger Clarkson, Vice President Dwight Bradley, Secretary Erin Hale, Treasurer Ron Kreisa, Chaplain Robert Hale, Fire Chief Richard (Tinker) Hale Jr., Squad Captain Tammy Hale, Assistant Chief Rick Hale, Quartermaster Stephen Linton, Assistant Quartermaster Gale Meadows, Shorty Bostic, Rick Huffman, Don Martin, Darryl Blankenship and Steve Weikle.
The youngest members are 33 and 39 with all others over 55 years of age.
"Many of us have been with the department for over 30 years," they shared. "We have not had many new members of the last decade."
Currently, they have a great line of vehicles.
They noted with a sigh of relief, "The ambulance has all that is required, the firetruck is ready to go also. Nothing else is needed for either vehicle at this time."
However, as anyone with vehicles knows, there will always be a need for wear and tear issues such as brakes, tires, hoses and batteries for different equipment.
Therefore, if anyone would like to take this giving season, especially for a tax write-off, they can donate by giving to a member or mail to: Paint Bank Volunteer Fire Department and Rescue Squad, c/o Ron Kreisa-Treasurer, 585 Hidden Meadow Lane, Paint Bank, VA 24131.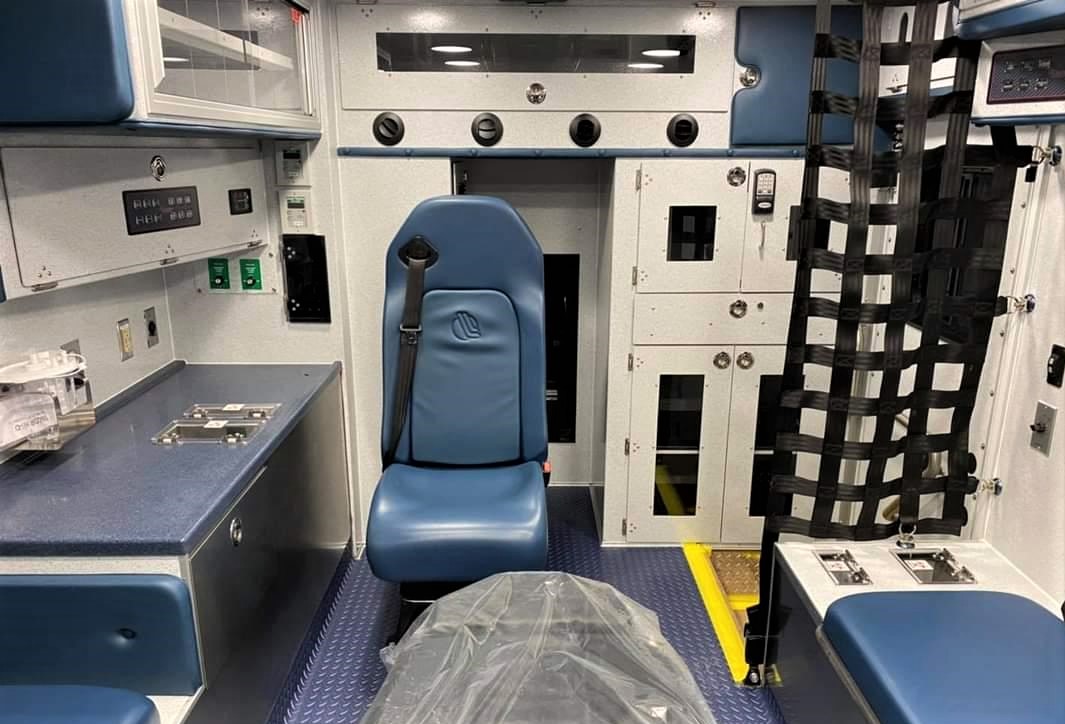 The members wished to share, "As with all volunteer organizations, people and staffing are of our utmost importance. We always have a job for someone, not just with fire or rescue. We have the business end to do also, with many of us doing two or three different jobs within the department. We are not just firefighters and EMTs. We all have business offices and board of director members positions also, as there are not enough members to distribute differently."
The Paint Bank Volunteer Fire and Rescue wished to extend their grateful appreciation. "We thank our community and beyond for all the donations and help with fundraisers," they added. "Also, Jim Cady, Emergency Coordinator for Craig County, for pushing us to apply for the EMS grant and assistance during the process and our Ladies Auxiliary who pays our insurance on building and vehicles every year, we so thank you."
Now their heartfelt wish is that they do not have to use the equipment, hoping that all have a very Merry Christmas and a Happy New Year with their loved ones and friends. However, they are now more ready than ever to serve at the ring of a bell.