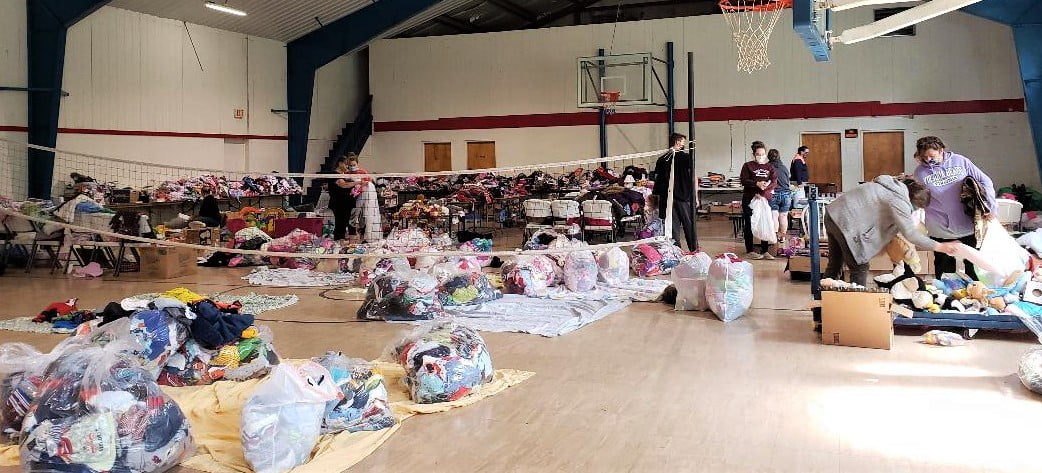 ---
Pam Dudding
Contributing writer
Everyone knows the phrase, "Your child is growing like a weed." And, all parents understand the absolute truth of its substance.
Craig County received a blessing on September 19 and 20 when Camp Mitchell sponsored the "Just A Hand" Organization Children's Giveaway.
"A big thanks to Lynn and Bill Morgan of Spotsylvania, Virginia, for bringing their charitable non-profit organization, 'Just A Hand', to Camp Mitchell," the Persinger's shared.
Nichole Persinger organized the connection with the Morgan's and her son Dustin, who is a school counselor, assisted. Both were at Camp Mitchell for the entire two days of giveaways.
They noted that with the risk of COVID-19 still on the horizon, many programs such as The Christmas Store will not be occurring this year. It was the hope of "Just A Hand" to provide some extra comfort to local families.
Everything was free of charge.
"The giveaway's sole purpose was to provide free children's clothing, toys, and accessories to families in our area through community outreach," Dustin noted. "This is also a great opportunity to prepare for the holiday season."
Attendees were encouraged to wear a mask for safety.
As one walked in, it appeared that Wal-Mart had exploded in the auditorium. Clothes, shoes, toys, bicycle helmets, Halloween costumes, video games, books, baby items, strollers and baby baths and stuffed animals were all lined up.
Every inch was packed.
As parents entered, eyes popped out and mouths dropped at the abundance of choices available to choose from.
Some kids were able to shop for themselves, carrying their bag around, selecting "just the right things they wanted to take home."
Many parents echoed "Thank you" and "God bless y'all," as they left carrying bags of needed items for their kids or others whom they knew had a need.
"With the help of Robin Nobles, who offered Camp Mitchell's services and allowed this giveaway to occur and the Persinger family for helping to run the event, the free children's clothing giveaway was a big success," the Persingers added.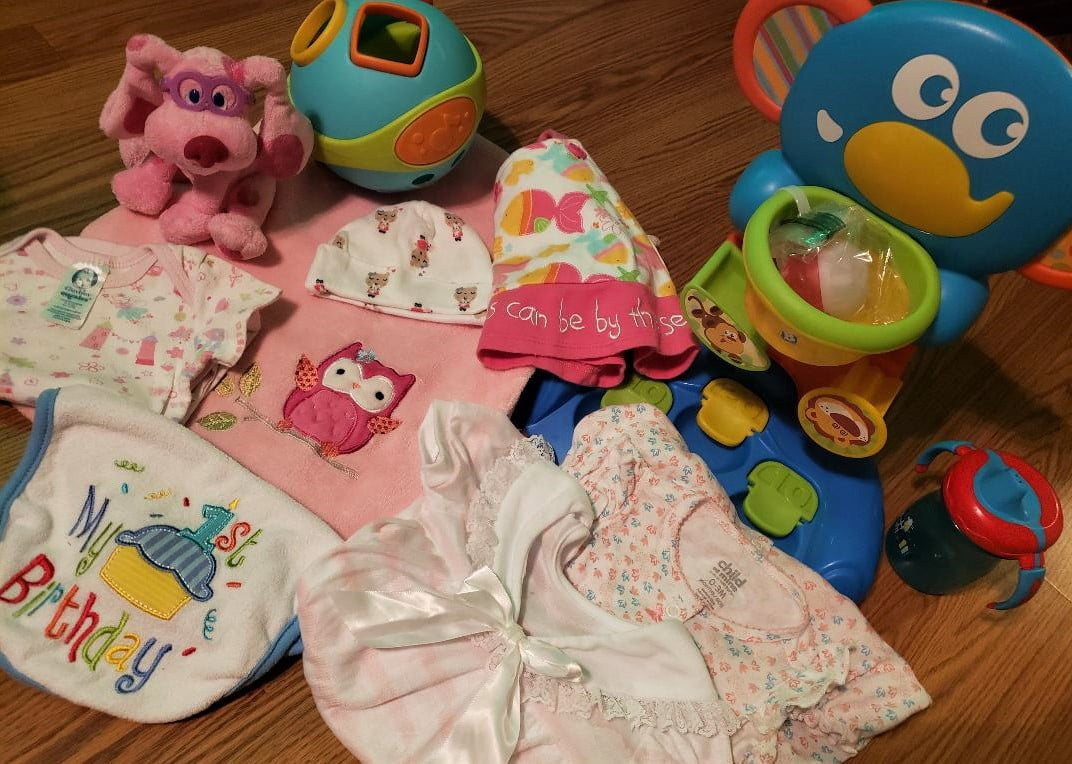 Many families were overwhelmed with the nice items they were able to take home to their children, and some for their neighbors' children too.
However, "Just A Hand" does not want to just stop there.
"After listening to families participate in the event, it sounds like our community could benefit from having a place where individuals can come often to provide for their children without the need for costly expenses," Dustin said. "Just A Hand and the Persinger family are looking to do just that by creating a Community Closet here in Craig County, where families who need basic children's necessities can easily have access to them."
One obstacle standing in the way is a permanent location.
"If anyone in town has an available space that could be used to store a large collection of children's apparel as well as toys and books, please reach out to the Persinger family," they asked. "The Morgan's 'Just A Hand' non-profit organization may have the ability to continue supporting our community if we have the space to accept their donations."
For more information, contact either [email protected] or (540) 864-7558.
Dustin added, "Continue to watch the Craig County Yard Sale page on Facebook for further updates about giveaways in our community."