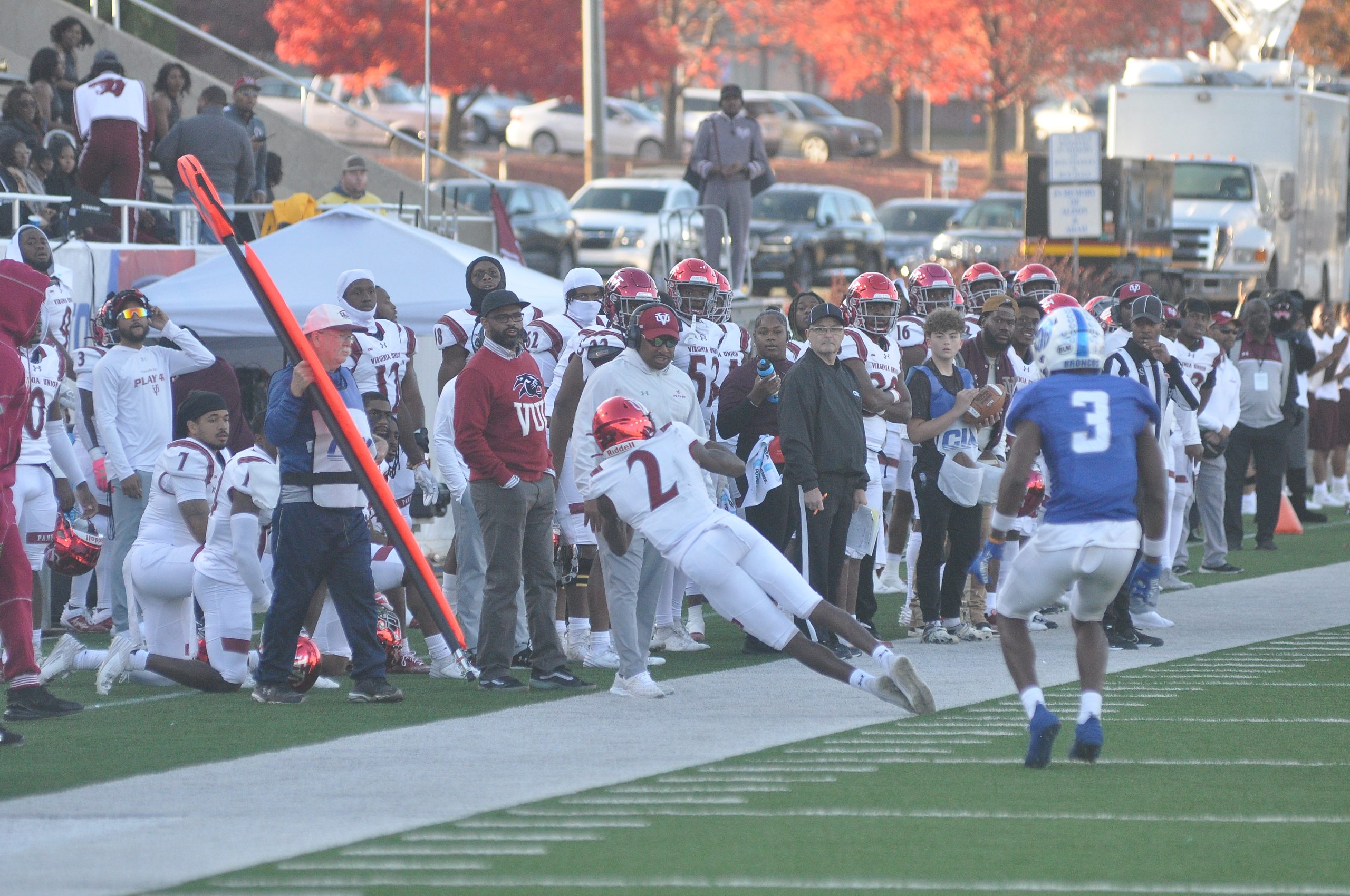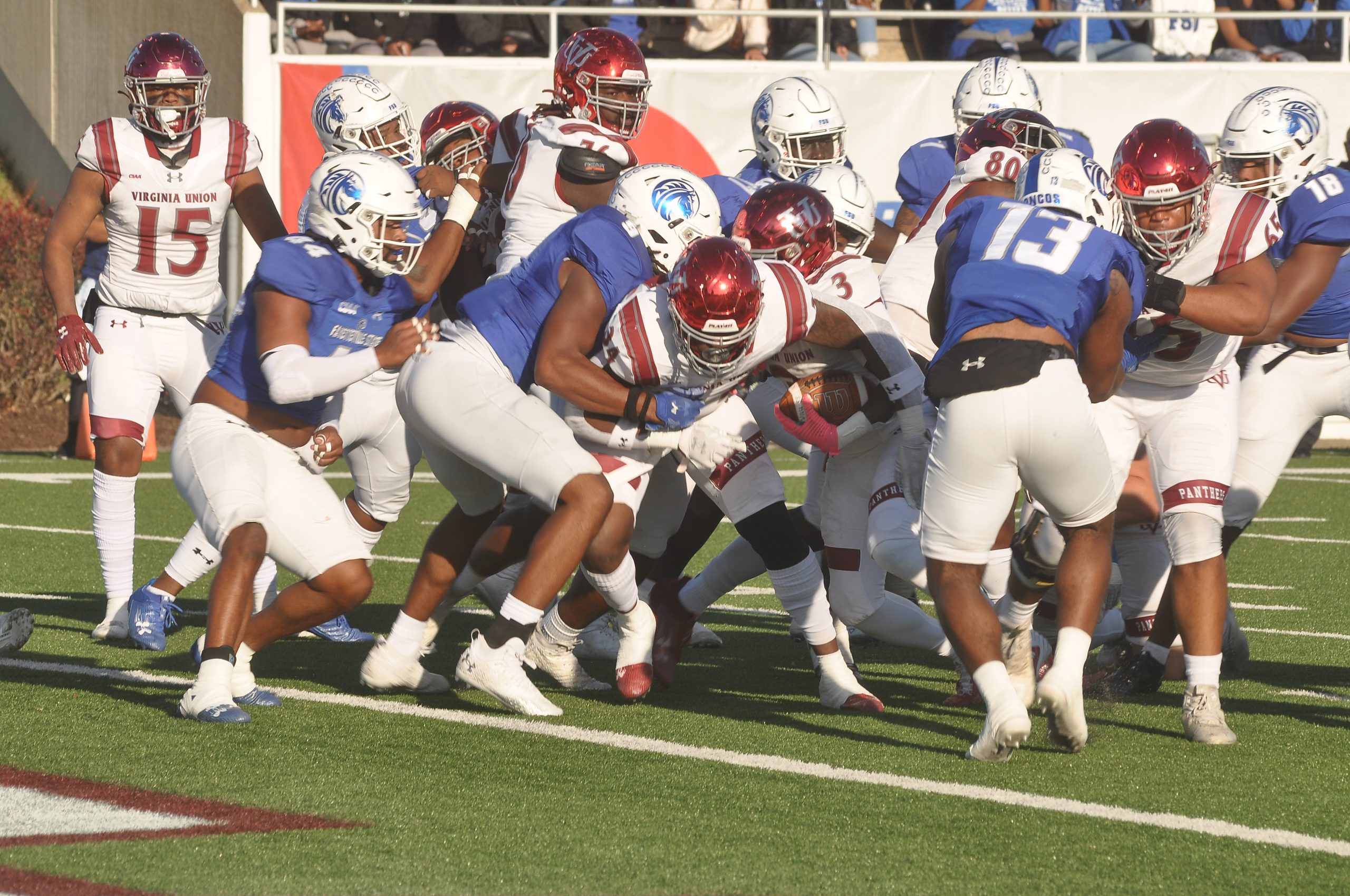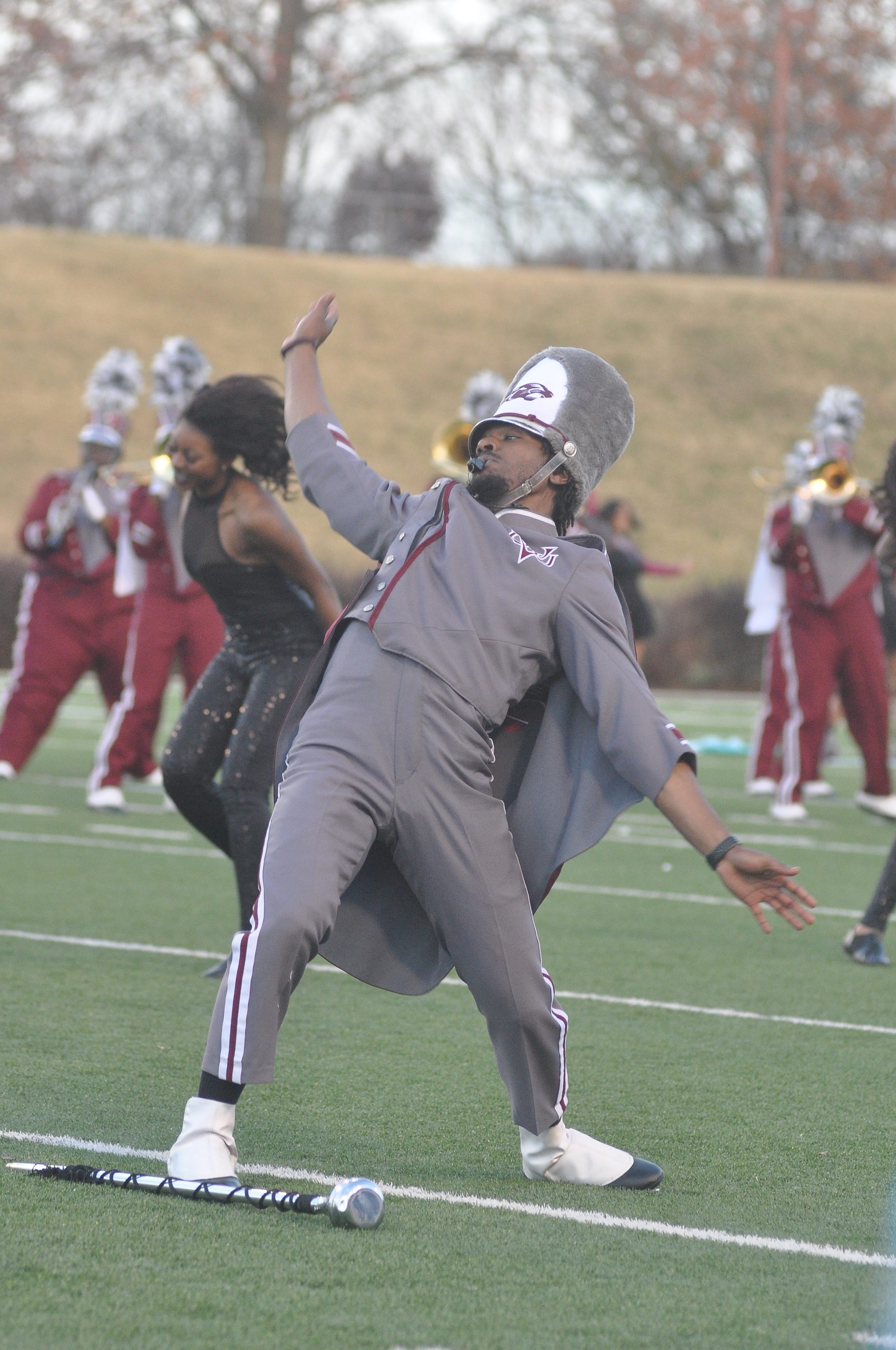 The Fayetteville State University Broncos and the Virginia Union University Panthers put on an exciting display of CIAA football for the 2023 Conference Championship at Salem Stadium Saturday.  While the back-and-forth battle was filled with countless show-stopping moments, ultimately Virginia Union emerged victorious, 21-10, and was crowned the 2023 CIAA Conference Champions.   
The first half of the championship clash lived up to its billing, with both teams showcasing exceptional defense. Virginia Union would find the end zone first, with touchdowns by Jada Byers and Christian Reid, giving the Panthers a 14-0 lead. With one minute remaining, Fayetteville State responded with a touchdown of their own, tightening the score at 14-7. The electrifying 91-yard kick return by Barry Elliot brought the crowd to their feet and set the stage for an exciting second half.  
The third quarter opened with Demari Daniels completing a 64-yard pass to Kameron King, but the Broncos offense stalled out settling for a 20-yard field goal by Jacob Meneses. Momentum swung in Virginia Union's favor shortly after a muffed punt by the Broncos. The Panthers then went on a five play 27 yard drive leading to yet another Byers touchdown. 
The Panthers defense continued to shut out the Broncos offense during the fourth quarter, forcing a fumble recovered by Shemar Graham. Virginia Union's rushing game continued to shine as Jada Byers finished with 135 yards and two touchdowns on the day. Byers also went home as the 2023 Food Lion Most Valuable Player for Virginia Union. 
This was the first Championship for Head Coach and 2023 CIAA Coach of the Year, Dr. Alvin Parker. It also serves as the first title win for Virginia Union University since 2001. 
On Sunday the the NCAA Division II Football Committee announced the field of 28 teams for the 2023 NCAA Division II Football Championship and Virginia Union University, earned a bid in the D-II playoffs.  The 10-1 Panthers are set to play Kutztown University on November 18th at 1 pm in the first round of the D-II playoffs. 
The Bears, a member of the Pennsylvania State Athletic Conference (PSAC), earned a 9-2 overall record, including a conference championship victory over Slippery Rock University. 
Twelve first-round games will be conducted on the campus of one of the competing institutions. In addition, one team per super regional has earned a first-round bye. The first-round winners will all advance to the second round with games on the campus of one of the competing institutions. Second-round winners will meet in the quarterfinals at various campus sites. Quarterfinal winners will advance to play in the semifinals on the campus of one of the competing institutions. Seven teams selected per super regional make up the field of 28 teams.
The full 28-team field for the NCAA Division II football playoffs can be seen at NCAA.com.