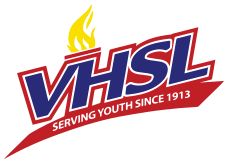 The Salem Civic Center will be the host site for the Virginia High School League Class 1, 2 and 3 volleyball championships this Saturday, November 18.
The Class 2 championship will be played first at noon. Next will be the Class 3 championship at 2:15 pm and the Class 1 final will wrap up the day at 4:30 pm.
Semifinals in the state tournaments were scheduled for Tuesday of this week, with the winners meeting at the Salem Civic Center Saturday. In Class 3 Hidden Valley was scheduled to play Christiansburg in one semifinal with Grafton and Fauquier meeting in the other. In Class 2 the Appomattox-Gate City winner will play the Bruton-Central of Woodstock winner in the final, and in Class 1 the two semifinal matches were Auburn against Giles in one game and Rappahannock against Altavista in the other.
All tickets for matches at the Civic Center are $10.00 with an additional service charge. They will be sold online only through GoFan. There will be a Gofan box office as well and fans may use cards with cash only as a last resort for $12.00. The link will be provided as well as on the website. Children six years or younger are admitted free if accompanied by an adult.
No seats are reserved. Fans who exit the Salem Civic Center will be required to pay to reenter. The Salem Civic Center will not be cleared between matches.