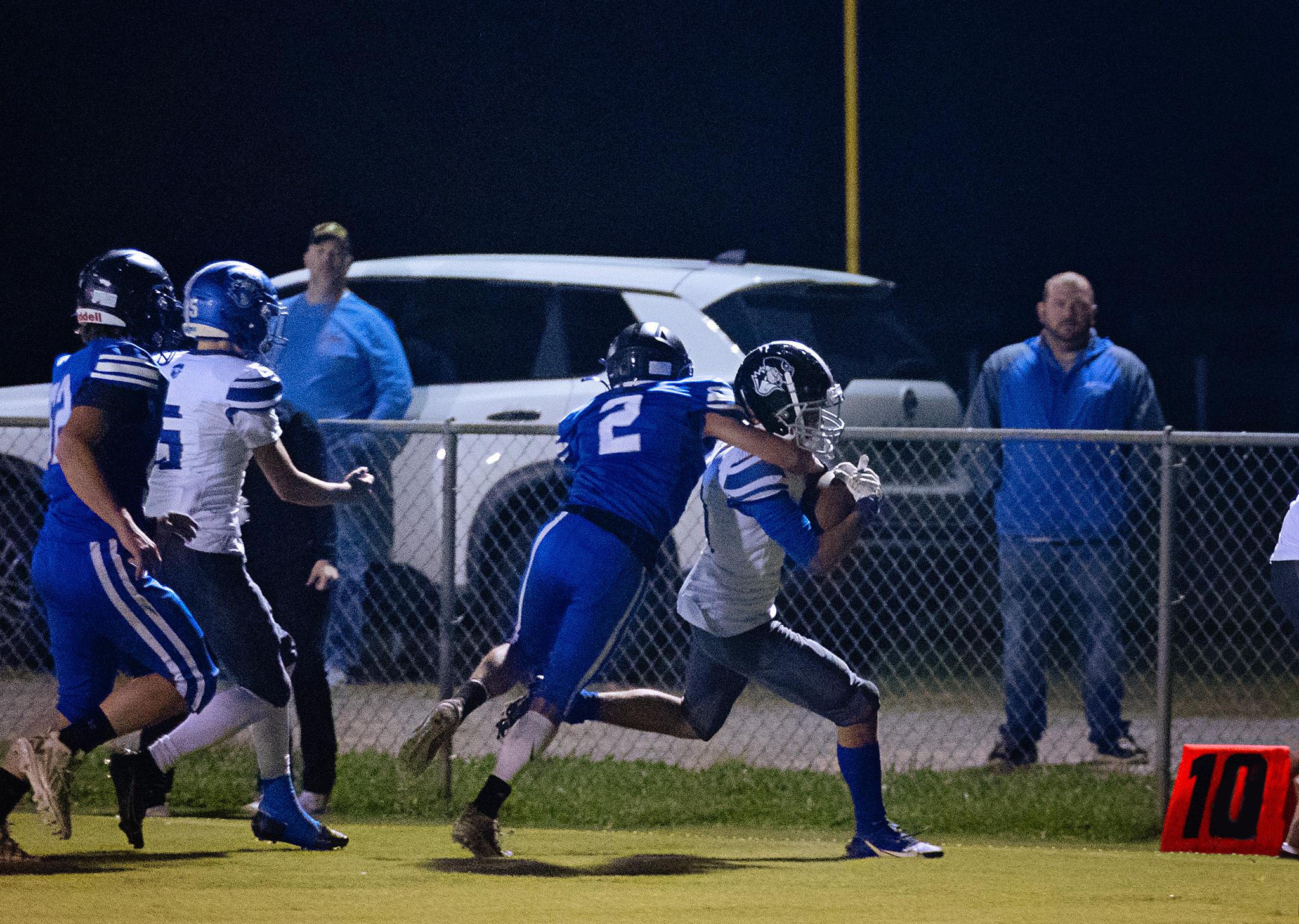 The Craig County football team will wrap up the 2023 season this week with a trip to Meadow Bridge High in West Virginia. Friday's game, at Frank Arritt Stadium, will be the first meeting ever between Craig County High and Meadow Bridge.
The Wildcats are 4-5 and their only common opponents with Craig are Montcalm and Bath County. Meadow Bridge lost to Bath, 48-0, on September 15 and defeated Montcalm, 14-12, on October 20.
"Looking forward to my first visit there," said Craig coach Jim Fisher. "Carter Price, hurt in the Bath game, returns on November 1st. The freshman has been our most consistent lineman on both sides of the ball. Ethan Sink, who has been out over a month, may also get to return this week. 
"Meadow Bridge lines up in a stack I and runs right at you. Stopping power teams has not been our strong suit. Hopefully, if we can get a couple of guys back it makes a difference for us. I expect us to play better and harder this week. We have trouble getting off of blocks, it's kind of been our Achilles heel on defense. We will work block destruction heavy this week and see if we can get some stops this week."
The Rockets dropped two home games within four days last week. On Tuesday, October 24, they fell to Montcalm in a makeup game, 32-0. Then, on Friday, a strong Narrows team came to town and beat the Rockets by a 54-0 score.
"Montcalm is a good football team, but we made them look much better than they are," said Fisher. "Narrows is a really good football team, one of the top teams in the region. They did whatever they wanted to do on both sides of the ball. We couldn't stop them and we couldn't move the ball."
The Rockets have continued to struggle with injury problems as they dropped to 2-7 after starting the season with two wins in their first three games.
"We had two starting offensive lineman on Tuesday, and just one on Friday," said Fisher. "All of our starters on the defensive line were out. Down a couple of linebackers on Friday as well.
"Noah Paxton and Tyler Fitzpatrick are gone for the year. Josh Craft has been trying to play through a shoulder injury suffered in the second quarter of the Auburn game. When healthy, he is a dynamic runner but he's in so much pain, we hate to make him carry the ball. We went from four really good running backs to one that's healthy. 
"Calfee is also our best receiver but we haven't been able to put him out wide for a while now because of the injuries. When we do, the opposing teams know we are going to try and throw it to him. We are, unfortunately, pretty easy to scout and defend at the moment."