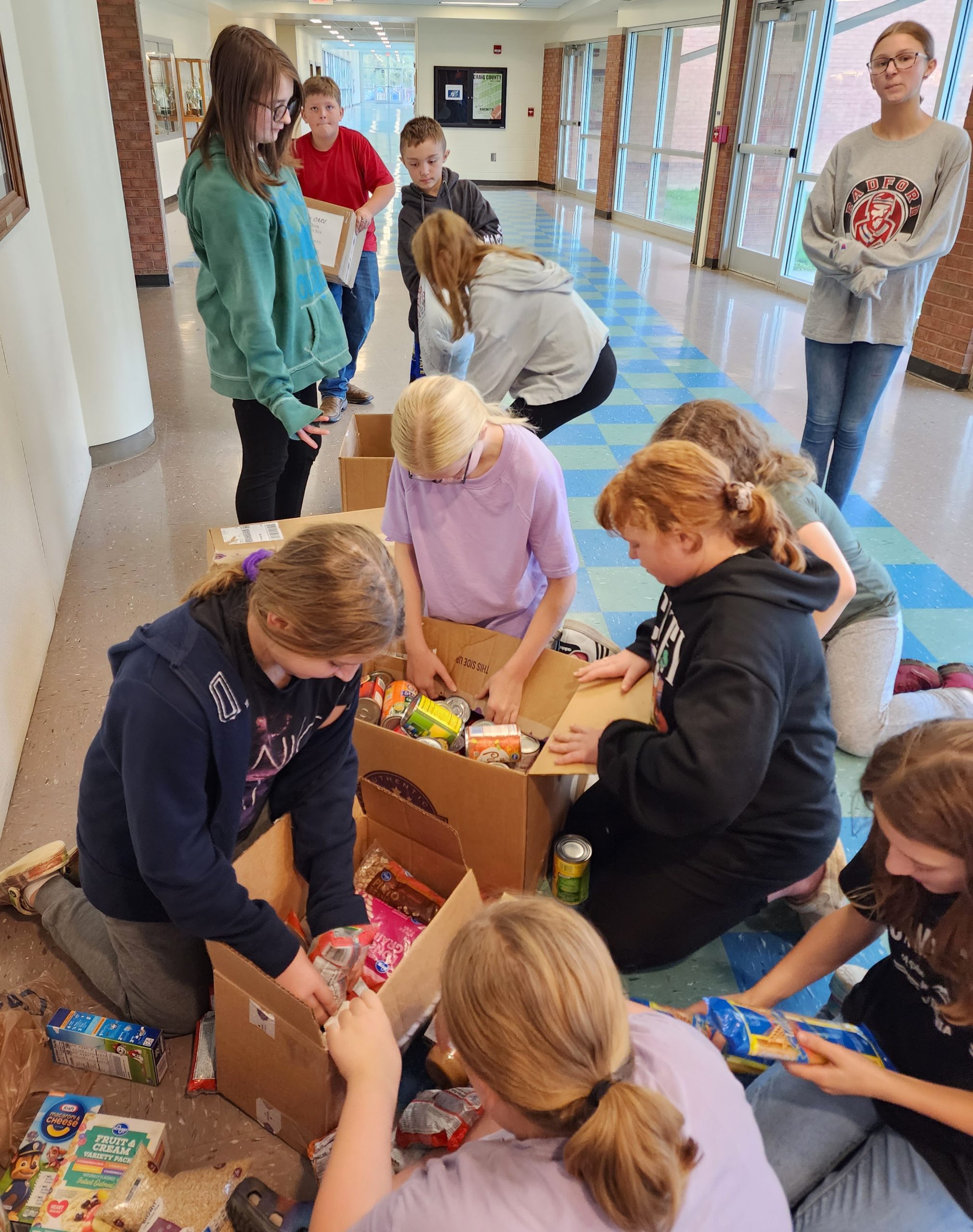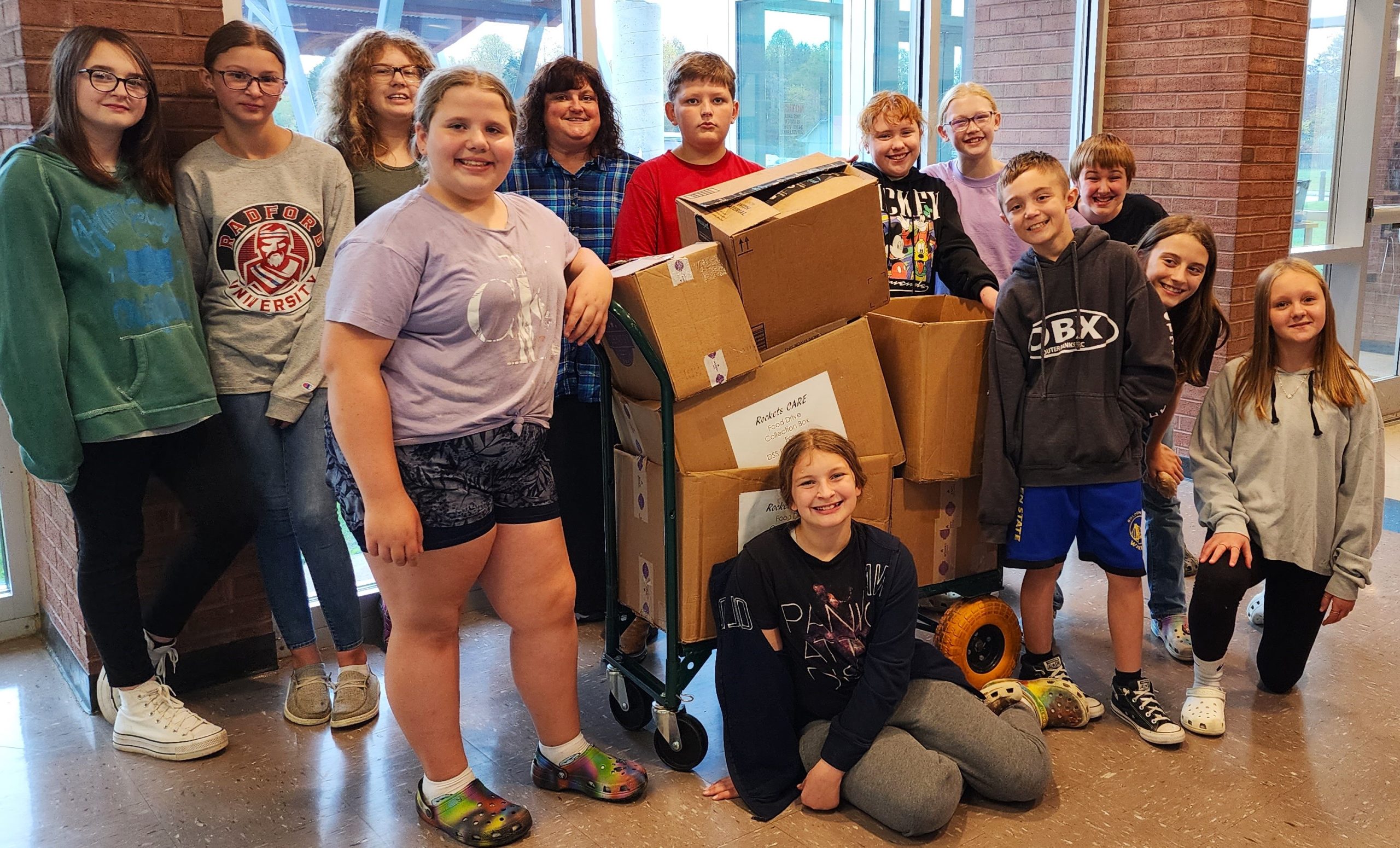 Pam Dudding
Contributing writer
Yes, Craig County is a small community, but many feel that the residents have big hearts and much of it is learned as a child.
The Craig County Middle School club, Rockets CARE, recently sponsored a food drive to support the DSS food pantry. Rockets CARE learned of the Department of Social Services's need for help with the food pantry after reading an article in the New Castle Record several weeks ago and decided to spring into action. 
They shared, "This kind of community service is exactly why Rockets CARE was started!"

Principal Susan Stimeling shared that the Rockets CARE was created this school year by Niki Huffman, middle school English teacher, and is focused on activities that help the students, school, and community.
CARE is an acronym for Community, Awareness, outReach and Education. 
They shared that when the club first began, students communicated their wish to have projects that benefited the entire community, such as food drives, pet supply collections, and clean-up days. The students also expressed interest in engaging the entire school community in a kindness campaign that recognizes random acts of kindness and plan to add this aspect in the near future. When Huffman shared the article regarding the DSS food pantry needs, it was said that "the students did not hesitate to formulate a plan of action to assist their community."

When asked why Rockets CARE decided to hold a food drive for the DSS food pantry, middle schooler Chloe Looney answered, "We wanted to help people in need." 
Students in the club created posters to place around the school, made room to room announcements, and shared the collection drive initiative with their families and friends. 
Under the supervision of Huffman, Rockets CARE members prepared boxes of collected food items for delivery to DSS on Oct. 20. 
"Club members were excited and encouraged to see the donations that had been brought in by other students and CCPS staff," Stimeling said. 
Huffman asked Makenna Blankenship what she hoped to accomplish with the food drive. Blankenship replied, "I hope people understand that some don't have food and need help in order to survive." 

Helping others and recognizing needs seems to be a common goal among Rockets CARE members. 
Waylon May, another middle school member of the club, expressed his reason for joining Rockets CARE, "I joined because we can help the community with things like the DSS food drive and helping stray animals by having a pet supply drive." 
Students Looney and Blankenship shared similar sentiments about their reasons for wanting to be a part of the new club. Blankenship said, "I want people to be kind and for people to respect others," and Looney stated, "I am in Rockets CARE because I want to help the community and show people what they can do to be kind." 

With aspirations of giving, kindness, and community building at the forefront of their minds, Rockets CARE members and Huffman are hoping to bring awareness and education about community needs to their school and are looking forward to finding more meaningful ways to contribute to the school and community that they love.
Huffman declared their first food drive project a success and was very proud of the students who worked hard on this collection effort.