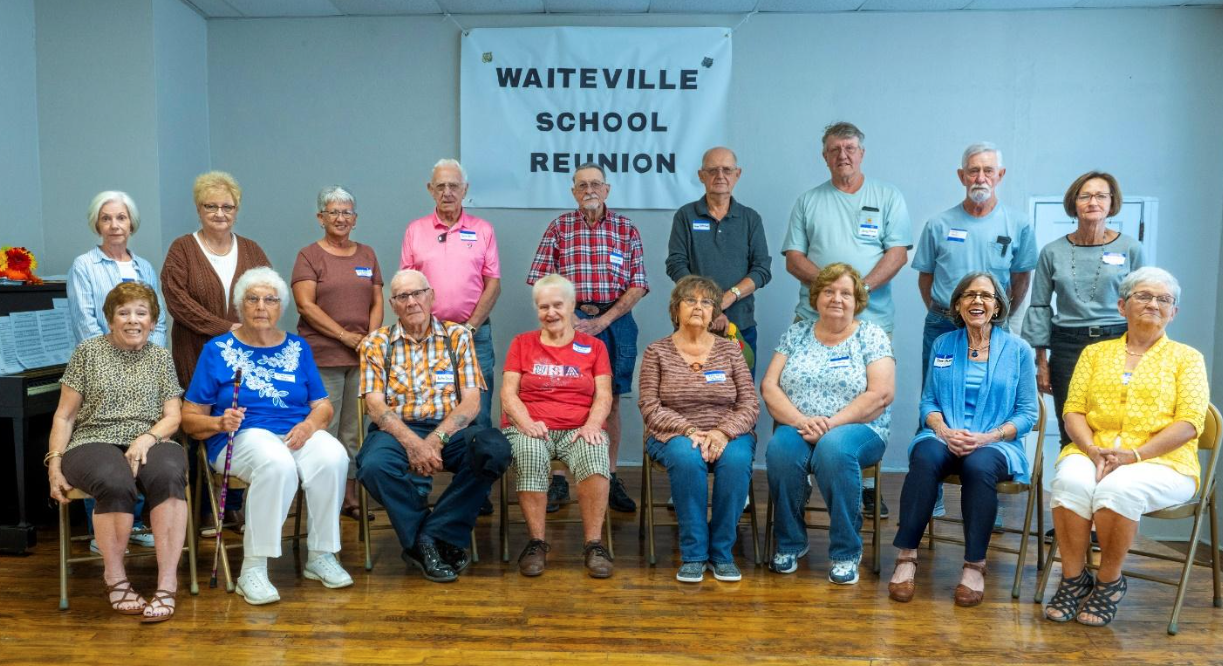 Pam Dudding
Contributing writer
There seems to be nothing more pleasant that getting together with old friends and laughing about the days of yesteryear. 
The Waiteville Community Center hosted its third annual Waiteville School Reunion on Saturday, Sept. 16. Eighteen former students who attended the school from 1950 to 1967 were present, along with 12 relatives, friends and WCC board members. 
Through laughter, hugs and jokes, stories were told and memories were shared. Many brought pictures and memorabilia to share. 
WCC restored one of the old classrooms where other pictures and memorabilia has been displayed. They sang song played by Kathy Hinkle Martin on the newly donated piano. 
A fun cake walk was enjoyed by all. 
Jewel's IGA was served for the lunch and dessert was a decorated cake donated by Renee Eppling.
WCC shared that the attendees celebrated the former Waiteville School's recent listing in the National Register of Historic Places by viewing a video of the history of Waiteville School by Sandra Scaffidi, the consultant who prepared the nomination. 
Also, Larry Emerson, president of the Monroe County Historical Society spoke about the importance of being listed in the National Register of Historic Places for Waiteville and Monroe County. 
The evening ended with many door prizes which were donated by Tractor Supply, Giles Auto Parts, Wal-Mart all located in Pearisburg; Kim Jennings Bashan- Vinton; Kathy's Flowers and MOCO Shirts of Union, West Virginia; Image Express-David Crosier, Covington; Joyce Eppling Mundy, Roanoke; Sheila Brooks, Rick and Shelby Jennings, Barry and Renee Eppling all from Waiteville. 
There was an overwhelming majority that requested to have another Waiteville School Reunion in 2024 but no date has been set at this time.