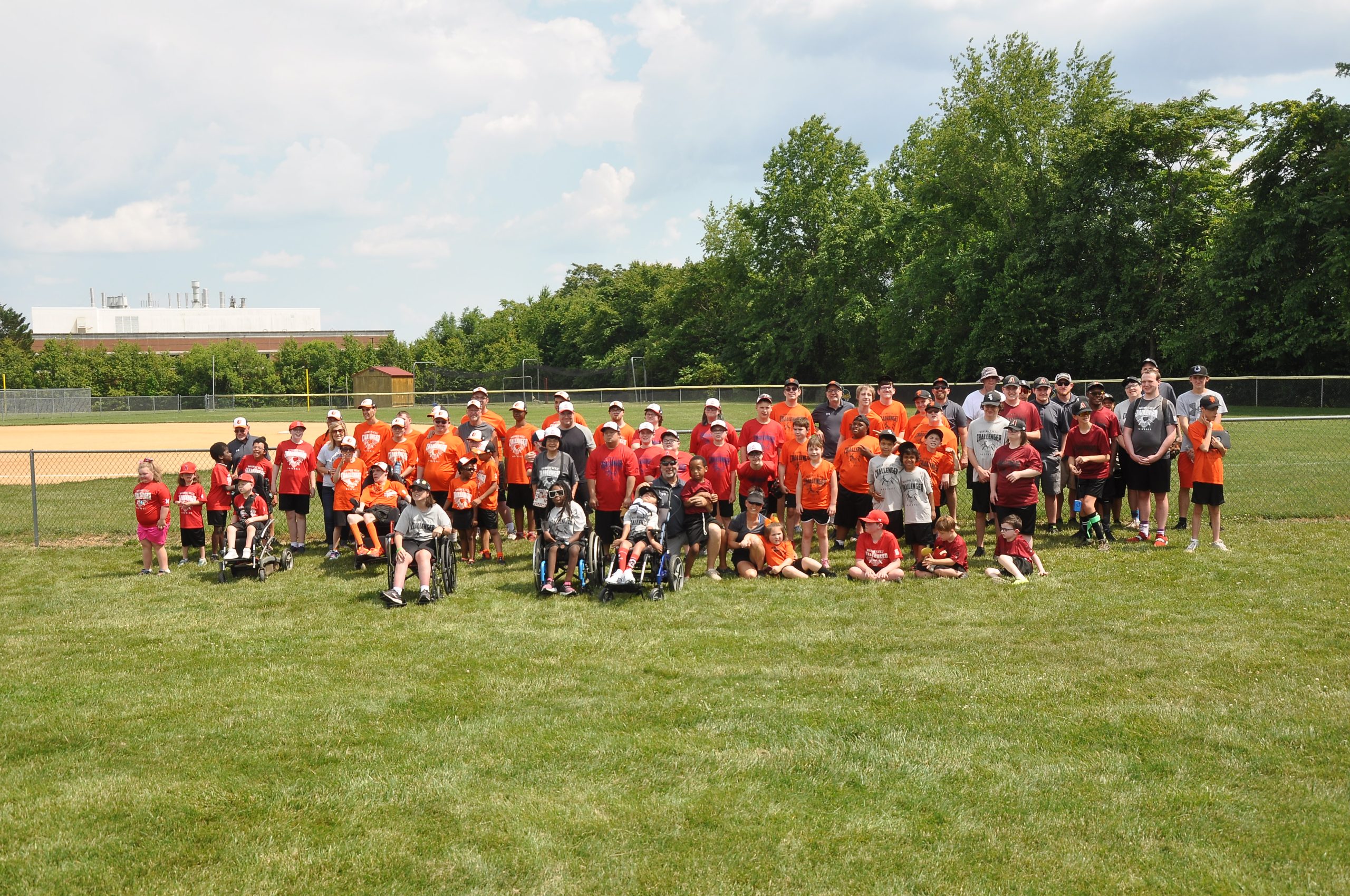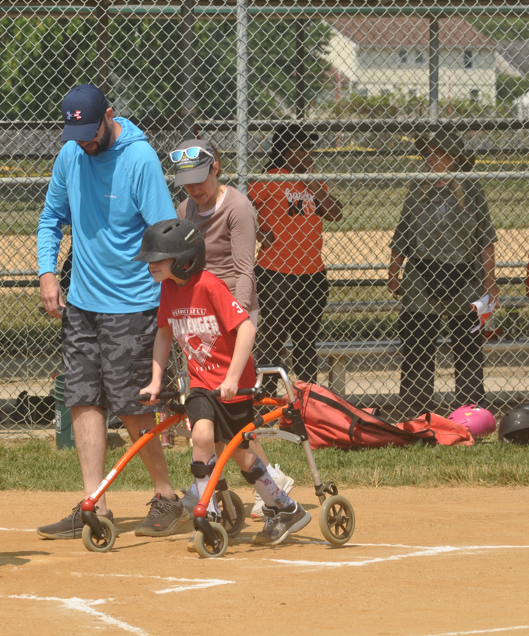 The District 12 Little League Challenger program had its best year ever in terms of participants this summer. That's a good thing, but it's also a sad thing.
"We had 104 sign up," said Sid Witt II, District 12 Assistant Administrator for Challenger Little League Baseball in Virginia. "It's good to have a lot sign up, but that also means we have a lot of disabled kids."
The Challenger program is a non-profit division of Little League Baseball that provides boys and girls four years of age and older, with mental or physical disabilities, the opportunity to experience the fun of playing baseball. Craig County is part of District 12 and kids in the county qualify for the program. 
"Challenger allows every child the chance to experience the rewards of being part of an athletic team while motivating and increasing emotional development, high self-esteem, confidence, and pride, regardless of their ability," said Witt.
Sid has been with the program since its inception in 1989. At the time the late Willis Walrond, who was heavily involved with Little League baseball, and Sid's dad, Sid Witt, Sr., had a meeting on the back porch to talk about the idea of starting a Challenger program here.
"It all started on dad's back porch," said Witt II. "They started talking about it and I got up to go in the house and dad said, 'stay here, I want you to be involved in this.'"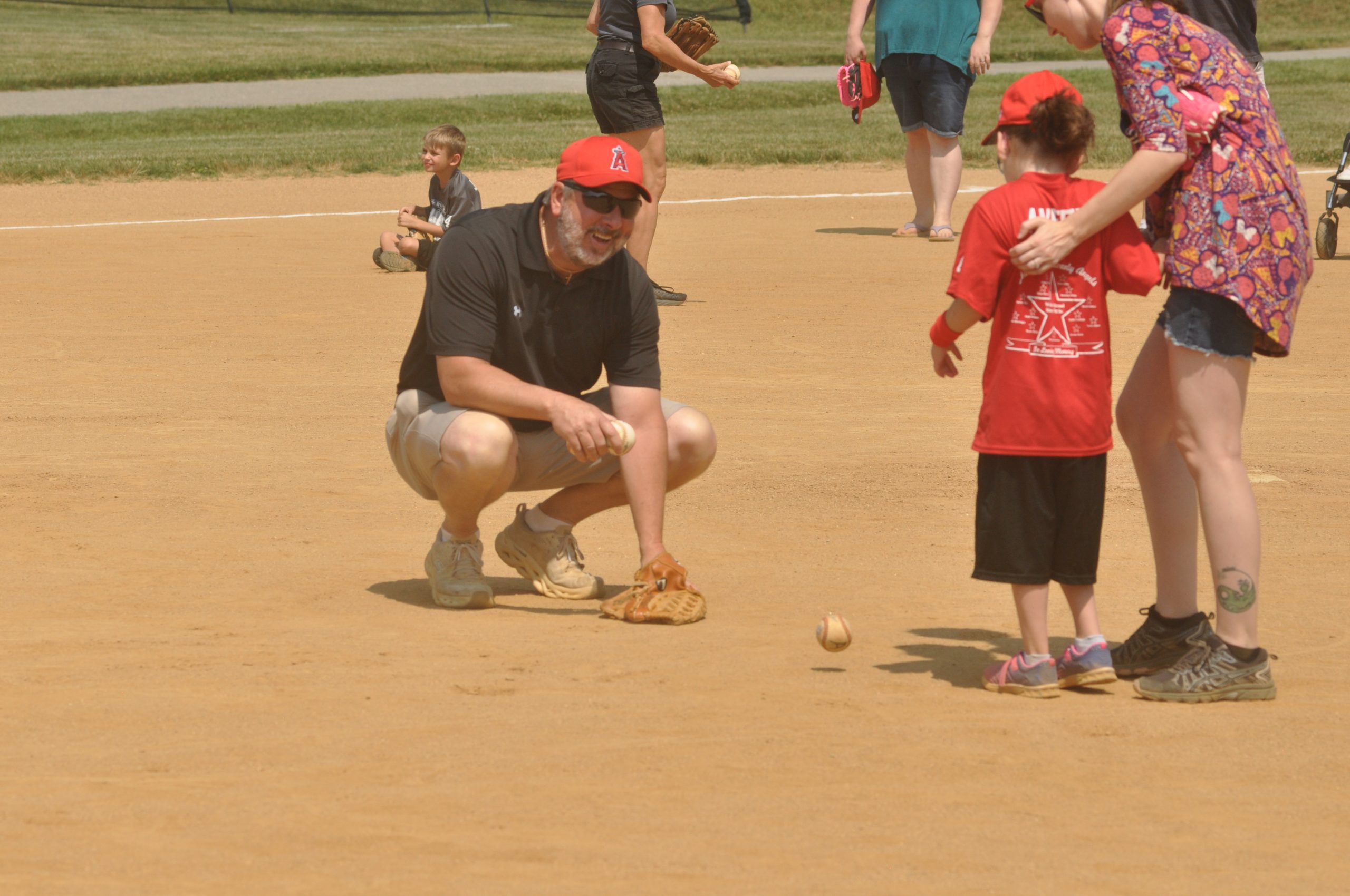 All three have since been inducted into the Salem-Roanoke Baseball Hall of Fame for their unselfish dedication to these less fortunate kids, Waldron in 1998, Witt, Sr. in 2005 and Witt II in 2014. Witt, Sr passed away two years ago but was involved with the program right up until the end. Witt II continues the tradition 34 years later. He shows up to play with the kids on hot days and rainy days, organizes banquets and fund-raisers, gives out and receives many, many hugs and is a deserving hero to special needs kids of all ages. And his only pay is the satisfaction he gets from being a part of it.
"My dad told me you take home more than you ever bring," said Witt II. "I was called into doing this."
The District 12 Challenger team has had a good year. The program has grown from eight players in 1989 to a six team league with about 17 players per team. Recently 60 players participated in the Commonwealth Games at Liberty University in Lynchburg. They split up into four teams for a doubleheader in the "Able Games."
"They call it Able, as opposed to disabled," said Witt. "It was hotter than blue blazes but the kids had a great time. They all got a t-shirt and a big ol' medal, and the Commonwealth Games provided lunch. It didn't cost us a dime."
The next item on the agenda is the annual Challenger Benefit Golf Tournament. It will be held on September 30 at the Ashley Plantation course in Daleville. There are about 150 spots for golfers and it's also a great way to promote a business through advertising.
"The annual expense for a single Challenger baseball season for six teams is approximately twenty-five thousand dollars," said Witt. "Please know that any assistance you can provide will be greatly appreciated by all of the Challenger athletes and their families."
Cost to play is $85 per golfer or $340 for a team of four. It's a Captain's Choice tournament with lots of prizes and gifts. The price includes green fees, cart, range balls, lunch and beverages.
Sponsorships are also available from a $100 "On Deck Batter" to a $2,500 "Home Run" sponsor. The latter will get you two team entries (total 8 players), a 3×5 Company Banner, your name as a title sponsor on the tournament shirt given to all participants, four Tee or Green sponsor signs and lots of good will.
"All proceeds from this annual event will assist in providing registration fees, uniforms, equipment, team pictures, trophies, an awards banquet and many other benefits for the Challenger athletes in our community," said Witt. "Together we can continue to make the goals and ambitions of the Challenger athletes a reality."
To sign up for the tournament, become a sponsor or to learn more about Challenger Baseball, go to [email protected].