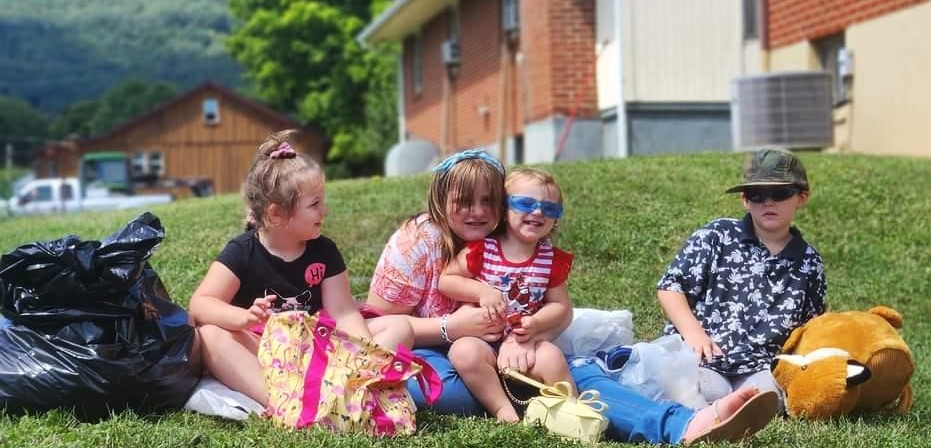 The Clothes Closet in Craig County has become a place to purchase nice to new clothing for adults and kids. Olivia Dudding Slusher took her kids and they all got something. Pictured with the huge stuffed bags, even Slusher took home quite a few items. Most are $3 or less. 
Photo by Olivia Dudding Slusher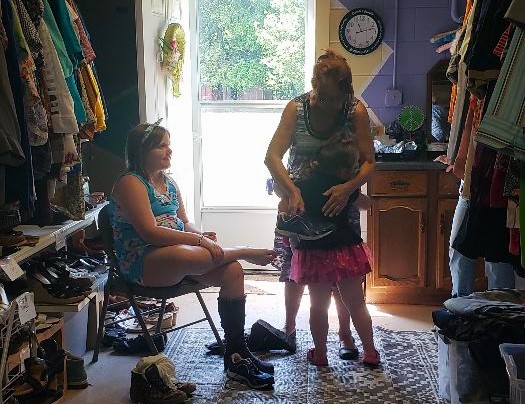 Not only do shoppers get to purchase nice items, but the ladies working there guide visitors to help find sizes if needed. "Sam" got a big hug from Ellie and Mae was tickled that Sam helped her to find cheetah high top tennis shoes and another pair that were "Rocket blue."
Photo by Pam Dudding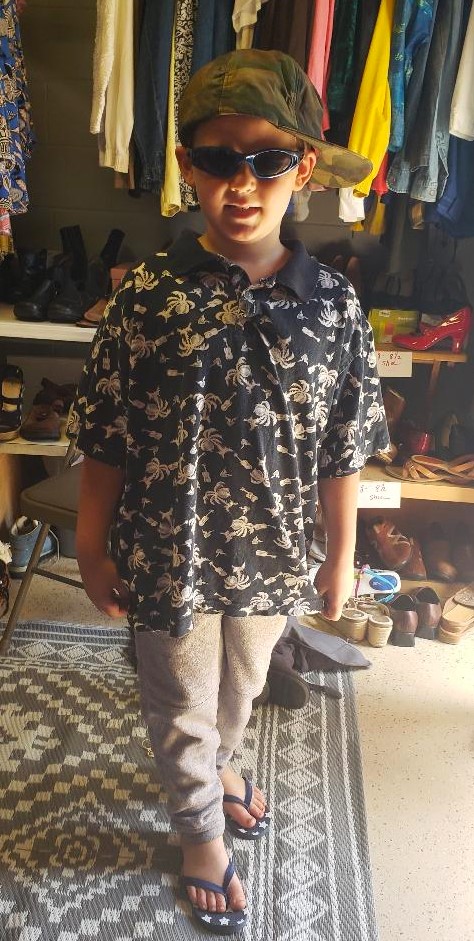 Rayen was assisted in finding a complete cool outfit, including the sunglasses at the Clothes Closet. 
Photo by Pam Dudding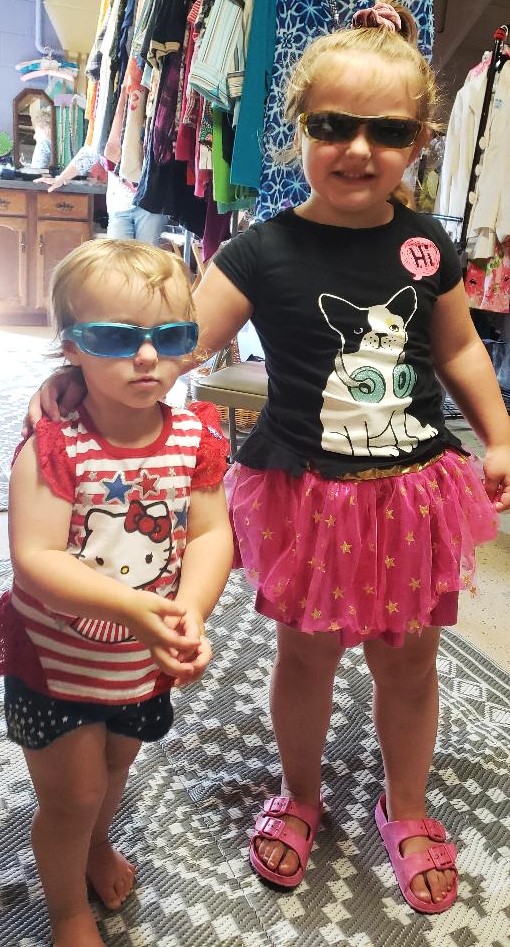 From clothes to shoes, purses, jewelry and makeup, the Clothes Closet has it all. Most items are $3. Special or new items a little more, and some even less. Emma and Ellie wanted to show off their new sunglasses they got there. Emma showed everyone, even how they worked upside down. 
Photo by Pam Dudding