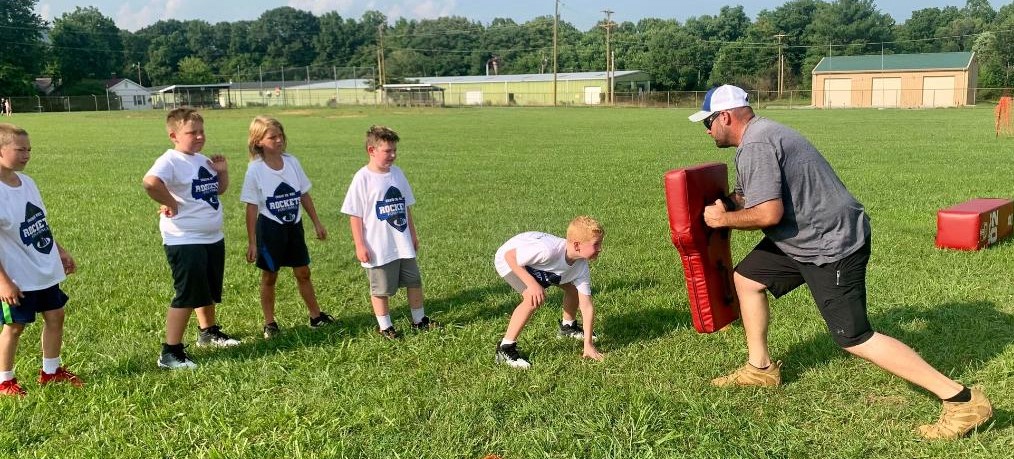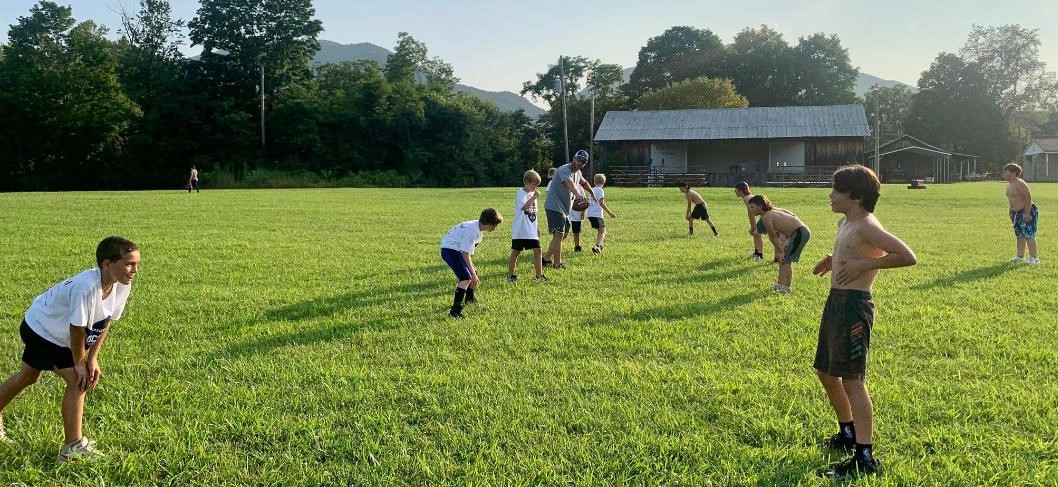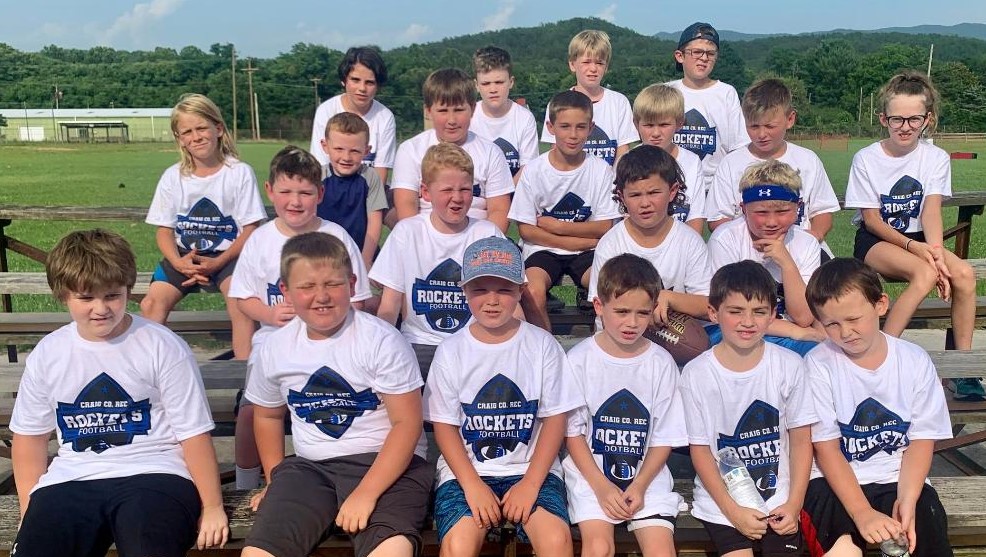 Pam Dudding
Contributing writer
With the start of school just around the corner, football is on the minds of many. In fact, the high school football team has been working out most of the summer. 
However, this year, some families in Craig County hosted a football clinic for the little fellas. 
On July 24 and 25, the Craig County Fairgrounds opened its doors for community members to host a football camp for kids, ages 6-10. 
"The CCRCA decided to host the clinic because local kids have been traveling to surrounding counties to attend their clinics," Morgan Oulette shared. "We wanted to host something local for our kids this year."
The clinic was open to all kids that were interested, and they did not have to sign up for the season to be able to attend the clinic. Each child paid $10 per evening for the camp. 
They had 21 kids attending who got to learn the skills of football from 5:30-7:30 p.m. both evenings. 
Each was given a new blue and white t-shirt that had a football on it and said, Craig Co. Rec Rockets football. The kids seemed only too eager to switch their shirts when they were given to them. 
The 10U coaches were, head coach – Josh Ouellette and assistant coach – Michael Webb and the 8U coaches were, head coach – Matt Wilson and assistant Coaches – Dwayne Wyrick, JT Taylor and Tommy Crowder. 
They learned skills from basic footwork to blocking and tackling fundamentals, including a lot of new skills and fundamentals for offense and defense.
"It is also a great team building experience to kick off the very beginning of the season!" Oulette said. 
"The kids really enjoyed it!  It was a fun way to prepare for our upcoming season. We even had a few kids that were on the fence about committing to the regular season that decided to sign up after the clinic."
During the clinic, they took a quick popsicle break to beat the heat and handed out the clinic t-shirts.
"They have our top sponsors listed on the back," Oulette added. "We want to thank our local sponsors who made this possible for us to host the event!"
Also, during their clinic, the kids were able to show off their competitive sides with a race in a 40-yard dash and a game of two-hand touch to wrap up the clinic.  
"It is so good to see the kids enjoying sports," the coaches shared. "Both teams (8U and 10U) had great 2022 seasons with 8U going undefeated."
Though they do not have a schedule for their upcoming season yet, they are expecting their first game to be in early September. 
"We are planning to scrimmage a local team in August to help make sure we are prepared for our regular season," the coaches said. "We play in the Allegheny district and play against Covington, Allegheny County, Bath County, Buena Vista and Lexington. We are looking forward to the 2023 season!" 
COURTESY PHOTOS