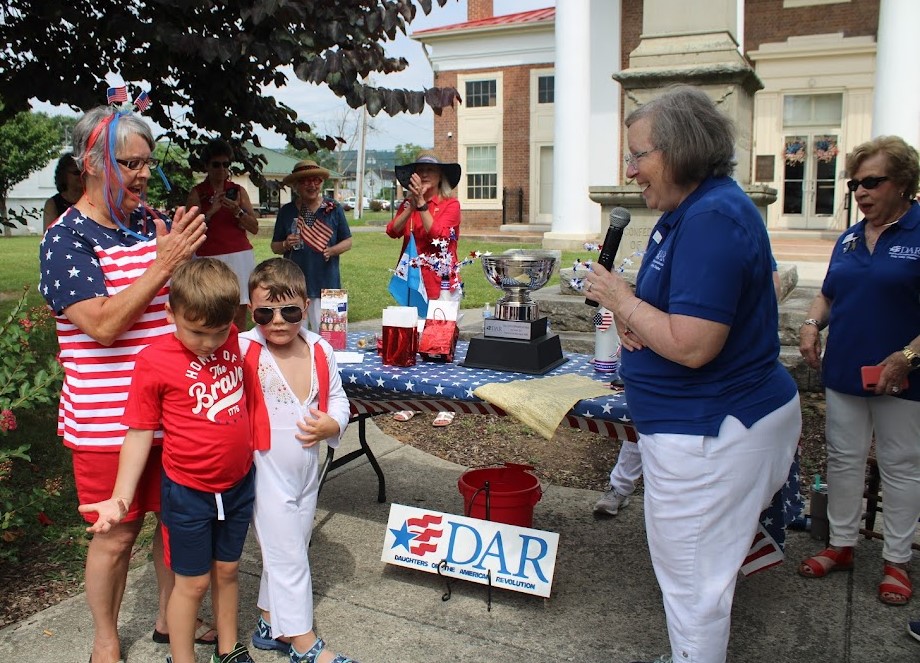 The Second Annual Craig County Independence Day Parade will be Tuesday morning, July 4, 2023. The parade will leave from the Craig County Fairgrounds at 10 a.m. and proceed down Rt. 311 to Main Street where it will turn right and conclude at Craig County Courthouse. 
Groups, businesses, and families are encouraged to participate with a patriotic theme featuring Red White & Blue. There is no fee, but donations are welcome.
The parade is once again a project of Craig Valley Chapter, National Daughters of the American Revolution. The chapter is providing all necessary permits for street closures as well as guest judges, prizes and announcers.
Craig Valley Chapter is searching for an individual who will serve as the parade grand marshal. He or she will be given a place of honor at the front of the parade and will assist with the presentation of awards at the close.  This honorary position is designed to recognize an individual considered outstanding in the community, based on his volunteerism, leadership and civic contributions.  He must be a current or long-time past resident of Craig County and needs to be willing and able to serve this position. There is no age requirement.
Grand Marshal Nomination forms as well as registration forms and rules may be found at The Emporium, Farmers & Merchants Bank, and Lemon & Vale Bakery.  Those interested may also request a form or arrange to make a donation by emailing [email protected].  Please specify donation, registration, or grand marshal nomination form in the subject line.
-Submitted by Diane Givens