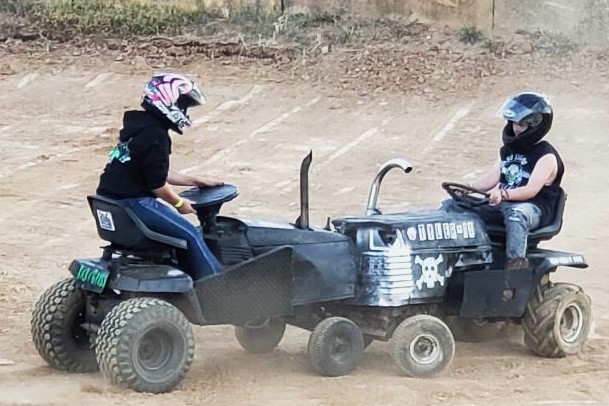 Only two drivers entered the lawnmower derby. Tyler Colvin from Christiansburg and Holly Givens from New Castle. Both had super mowers, with their pipes sticking out of the front top, giving big hits. Givens popped off her seat with this hit from Colvin. 
Photo by Pam Dudding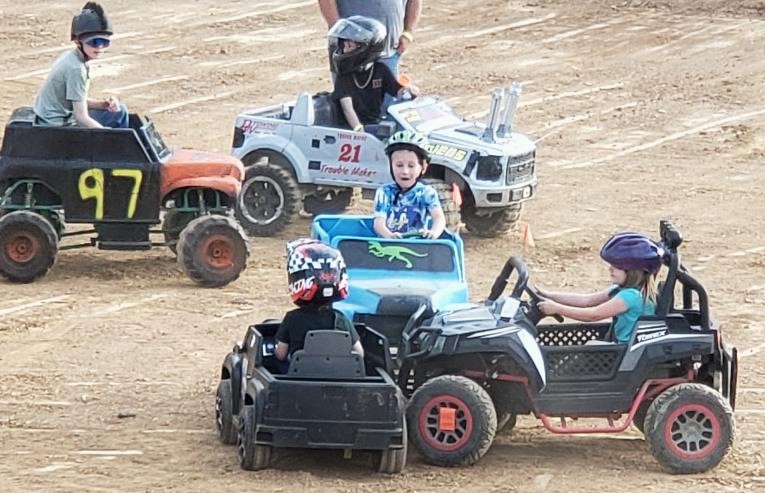 The Power Wheel derby sponsored by Guthrie Insurance is always a lively event for the little tots. Though small, they have watched the derbies for a while and most do not hesitate to hit and hit hard, while grinning at the same time. The drivers were Trevor Fisher – 21, Axel Embry – 12, Jasmine Foutz – 38, Liam Looney – 87, Riley Cooper – 714 and Charlie Owen – 97. 
Photo by Pam Dudding