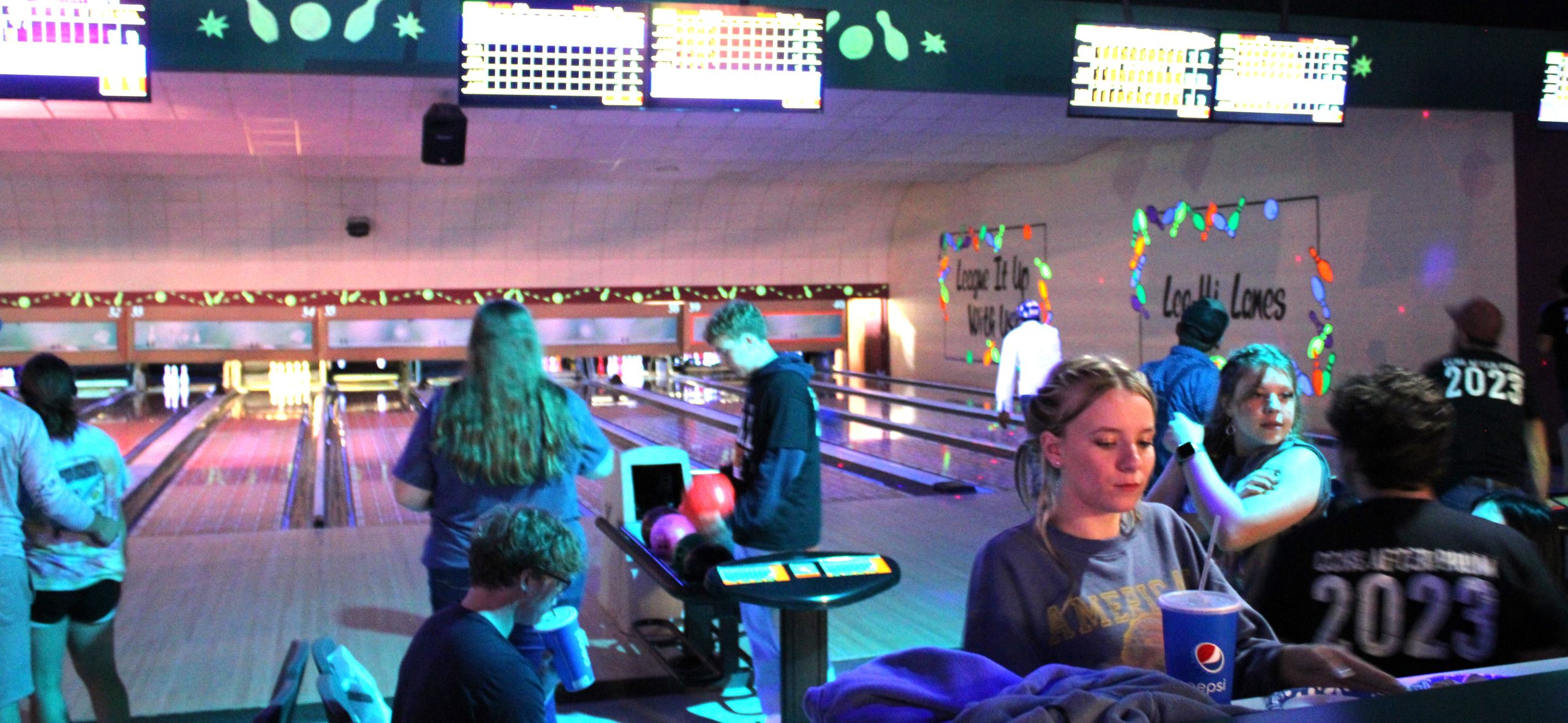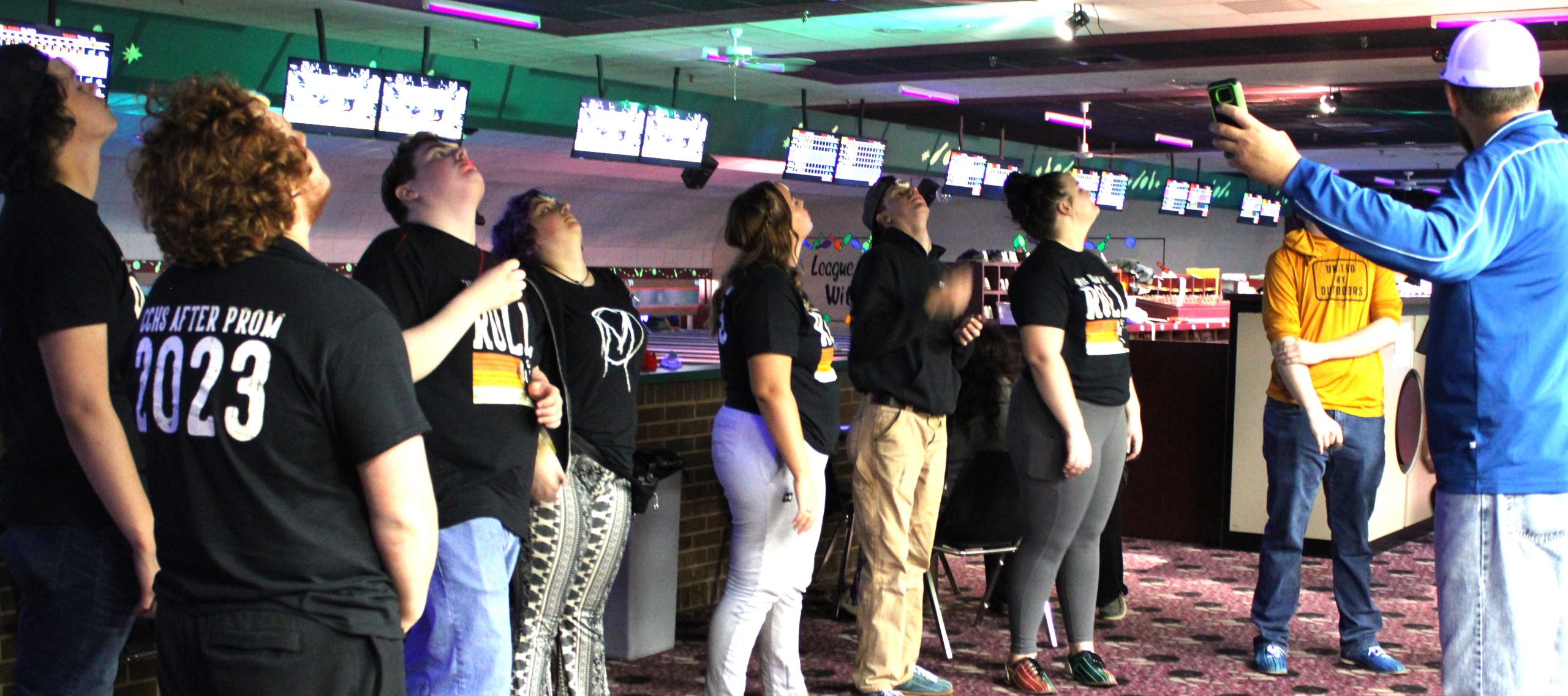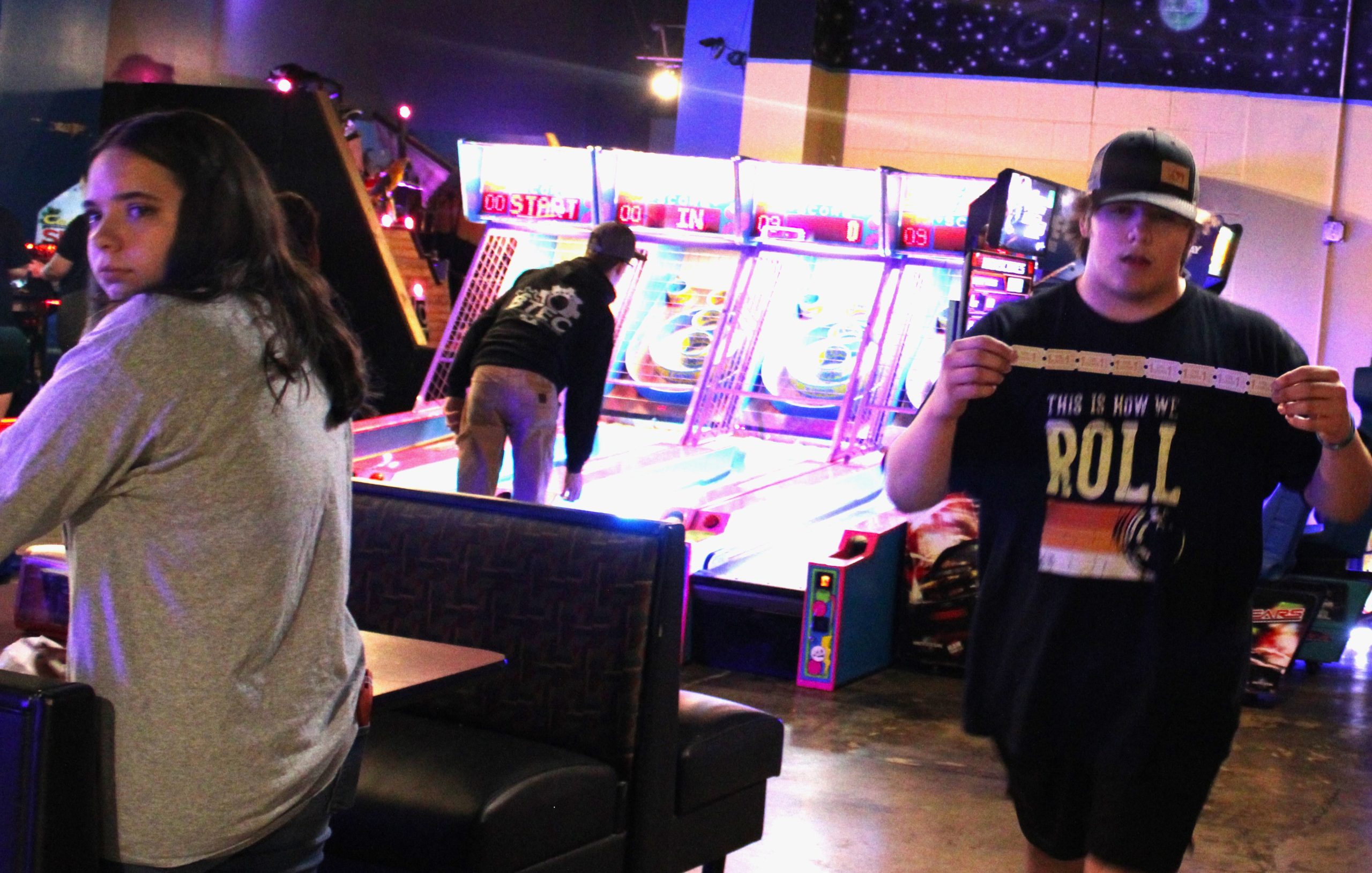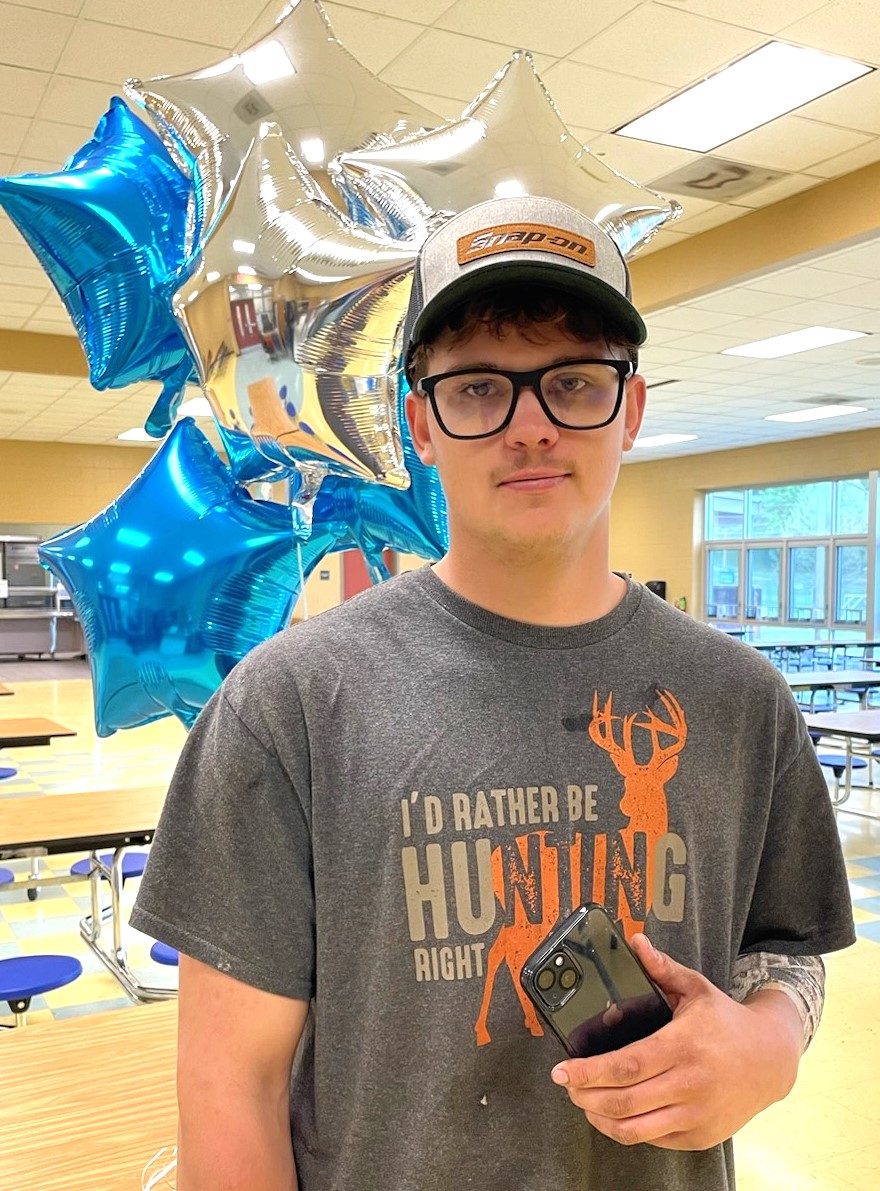 Pam Dudding 
Contributing writer
Although exhausted, teachers, staff and volunteers shared that they thoroughly enjoyed seeing their students have a good time during their after prom event. 
This year, their trek took them to the Lee-Hi Bowling Lanes before heading over to Thunder Valley for the rest of the evening. 
After their prom in Salem, 57 students, including Craig County High School juniors, seniors and their guests left the school at approximately 11:15 p.m. for a couple of hours of bowling. 
After that, Thunder Valley was a hit, as the students played laser tag, drove the go-karts, played arcade games and putt-putt until after 4 a.m., so they could get back to the school at 5:15 a.m. 
"There were lots of games and giveaways this year throughout the night," shared Karen Jones, a teacher. 
They played Minute to Win it and had the annual tug of war with the face off of the juniors verses the senior class. 
Also, there were many gift certificates that were donated from businesses and gift cards. 
At the end of the night, they had the grand prize drawings. Only juniors and seniors were eligible for these drawings and some prizes were for seniors only. 
The grand prize winners were:
Chase Matthew concert tickets – Stephanie Freese
Gabby Barrett concert tickets – Emmie Radford
Samsung watch – Colton Mabes
Apple watch – Eliza Muncey
$250 Grand Furniture gift card – Katie Day
Smart TV – Lily Hutchinson
$100 Visa gift cards (2) – Ava Greenway and Randalyn Taylor
Camping gift set – Ava Greenway
Air pods – Tyler Fitzpatrick
PlayStation 5 – Tyler Huffman (this was the most-desired gift of the evening)
Seniors only prizes:
VR headset – Skyler Rodriguez
$300 cash prize – Lexxy Brookman
Jones added that all the students were given free shirts, as well as goody bags that contained gift cards, candy, Chapstick and other "cool" items. 
To add to the fun, Jones said that their school buses were decorated according to the theme – checkered flags, bowling pins, streamers and etc. 
"NONE of this would have been possible without the generous donations of our sponsors, the individuals and businesses from our county, and surrounding areas," Jones said. 
"We would like to thank these wonderful sponsors for making our After-Prom such a great success!" she added. 
They were AEP, Amy Bryson, Anita Martindell Tax Services LLC, Angie Radford, Beamer World, Brittany Austin, Bethel UMC, Carol Rhodes, Buckle, Diane Smith, CCHS Sports, Don Charlton, Charlton Associates, George Foster, Chestnut Grove Church, Jackie Parsons, Chick-Fil-A, Jessie Gills, Coca-Cola, Joanna Hutchinson, Collins Entertainment, Lisa Hancock, Competition Cars & Classics, Lois Groseclose, Cornerstone Church Of God, Meghan All, Craig Botetourt Electric, Melissa Altizer, Craig County Community Church, Michele Bostic, Craig County Health Department, Michelle Young, Craig County Rural Healthcare Corporation, Robin Lipps, Craig Healing Springs Church, Russell And Wanita Caldwell, Craig Valley Baptist Church, Sharon Oliver, Crossroads Church, Sierra Frazier, Dick's Sporting Goods, Tim And Angie Huffman, Dr. Michael Hall – Dental Associates, Tommy and Rhonda Zimmerman, Craig County Fairground Association, Tommy and Stacey Fisher, Family Dollar, Tracey Wilson, Farmers & Merchants Bank, Tracy Early, Food Country, William P Hamlin, Forks of Johns Creek Church, Frito Lay, Giles Craig Communications Incorporated, Grace Assembly Of God – Catawba, Grace Baptist Church, Grand Furniture, Guthrie Insurance, Hanging Rock Golf Club, Helms & Helms True Value, Hypes Heating and Air, IGA Express, Launching Pad, Level Green Christian Church, Mama Marias, Market Street Pharmacy, Member One, Mike's Ice House, Monroe County Health/Dental Center, Mountain Branch Farm (Chip & Debbie Snead), National Pools & Spas, New Castle Christian Church, New Castle United Methodist Church (In Memory Of Bud Whiting), New Castle United Methodist Church, Paint Bank General Store, Paitsel Funeral Home, Paxton Chapel, Pemtel, Pepsi, Pine Top Restaurant, Precision Tool & Grind, Roanoke College, Roanoke College (Jonathan Lee), Roanoke Oral Surgery, Sisson & Ryan, Subway, Sweet Valley Confections (Megan Oliver) and Tickle Oil & Propane And Versona.