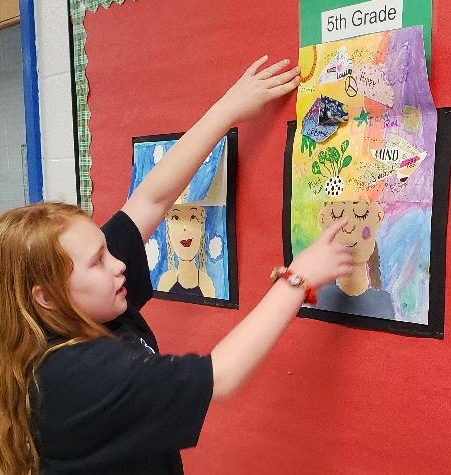 Pam Dudding
Contributing writer
It is said that "beauty is in the eye of the beholder." At Craig County Public Schools, beauty seems to be blooming everywhere. 
Art teacher Sierra Rock Frazier has encouraged and brought out the talent in the students of Craig County. 
.
On Wednesday, May 10, from 5-7 p.m., the division will be hosting its annual Art Show, displaying the students' creations for all to see. The show will involve the entire campus, grades pre-K through 12th. 
"This year our campus wide Art Show will not only include beautiful artwork, but many other things," Frazier shared. 
They will have a free meal in the cafeteria, cupcakes and special music will be played at 6 p.m. by the high school band and guitar ensemble. 
The meal starts at 5 p.m. 
"Also, we wish for people to tour their CTE program, the Culinary, Agriculture and Programming Classes as well as Maker Space activities in the Media Center," Frazier added. 
There will be prize drawings during the evening as well with surprising art projects as a win. 
Parking will be in front of McCleary Elementary or the high school. 
"Take a walk around our entire campus!" Frazier exclaimed. 
For more information, email her at [email protected] or [email protected]. 
There are hopes that many local citizens will attend to support and encourage the students in Craig County.