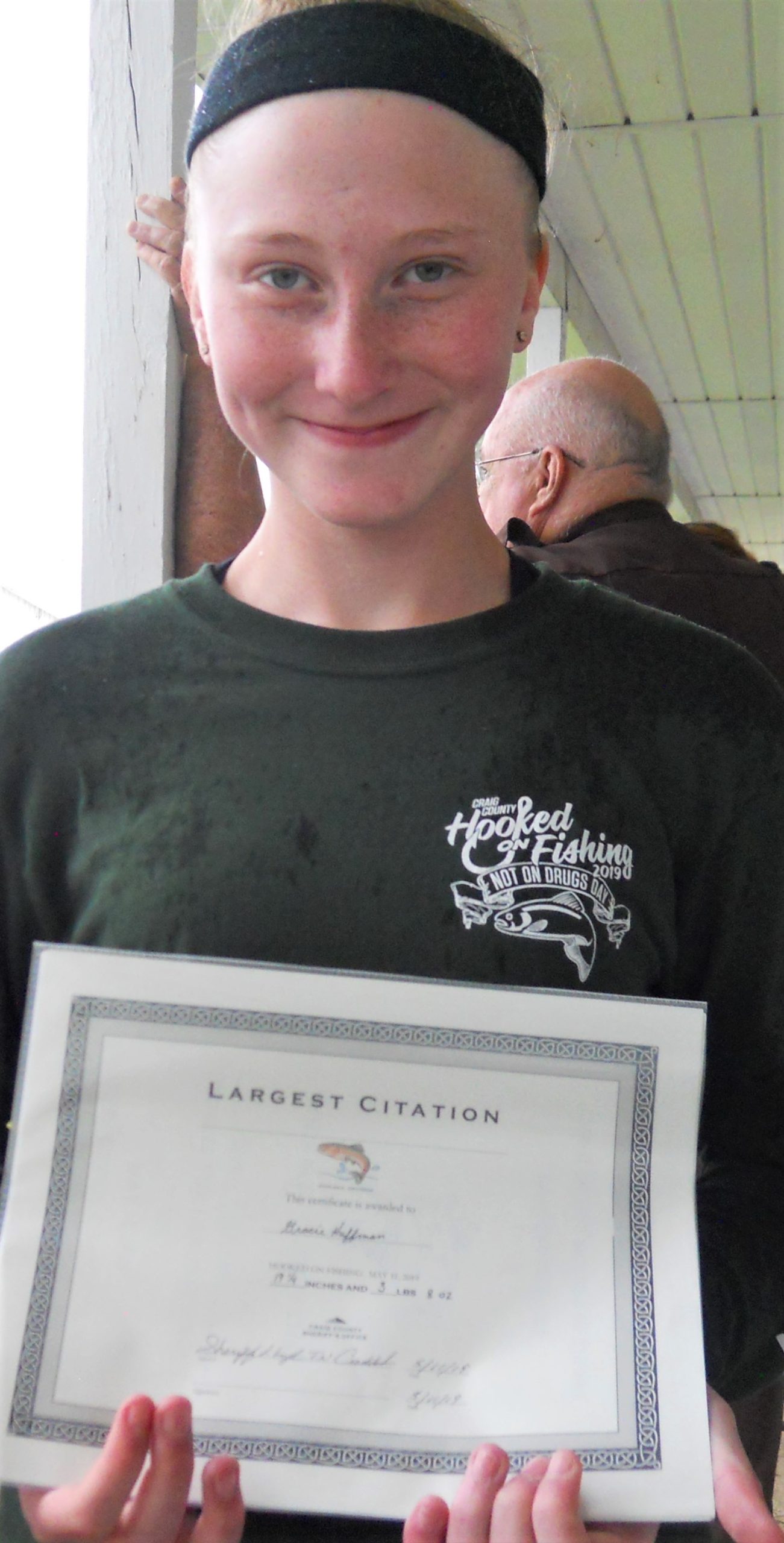 Pam Dudding
Contributing writer
Kids in Craig look forward to the sport of fishing with the many creeks that meander throughout the county.
The annual "Hooked on Fishing" event is one that is anxiously cherished by many boys and girls.
On Saturday May 13, the Craig County Sheriff's Office will host its "Hooked on Fishing" event for kids. 
It is scheduled to be at the Pines Campground located off Route 617, located on Barbours Creek. 
This event is open to children ages 3 to 15. 
All registration will be held at the campground and will be held from 8 until 10 a.m. 
Fishing will start at 9 a.m. and adults are not allowed to fish. This is for the kids only.
At registration, there will be free shirts and hats handed out to the kids, as well as free prizes. 
Sheriff Trevor Craddock added that each child can pick out a fishing rod that day to use fishing but also to keep for their own. 
This is exciting for the kids. 
Though this year lunch will not be served, a snack bag will be provided for the children who will be fishing. 
All registration gifts and snack bags will be given to kids on a first-come first-serve basis, though Sheriff Craddock shared that in all the years they have sponsored this sport, they have never run out. 
At noon, at the end of the tournament, they will have a drawing for prizes at the Pines Campground and the children must be present to win.
The grand prizes are for a lifetime fishing license. One will be drawn for a girl and one for a boy. 
Then the names will be combined, and a lifetime trout license will be drawn. After that, many other prizes will be drawn for including tents, rods, reels, backpacks, hammocks and much more.  
After the drawing everyone is welcome to fish as much as they want, including the adults. 
This year they will not be moving to the fairgrounds and there will be no bouncy houses this year. 
They also noted that due to a change with game and inland fisheries rules individuals have to register a citation fish online per their own account. Therefore, they will not be able to issue forms for citations caught that day.
"We look forward to this each year as the kids have a great time," Sheriff Craddock said. "It's a good family event we enjoy sponsoring."