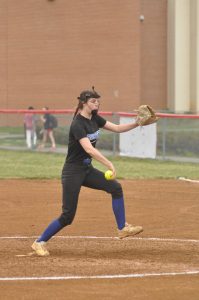 The softball team opened at Alleghany last Thursday after the game was postponed  from Tuesday, and the Rockets dropped a 12-0 decision. Despite the loss coach Elaina Wolfe-Carper saw some things she liked.
"I was very pleased with our defense," said Wolfe-Carper. "Sara Jones pitched two innings and struck out three in a row in the second." 
Kammie Fisher pitched a scoreless third inning but Alleghany found their rhythm in the fourth. Kammie wound up with two strikeouts and Sara finished the last two outs of the fourth. Craig had only one error all game. 
Offensively, Lily Hutchinson bunted and reached first and had a stolen base. Jenna Boitnotte hit well, with a single up the middle and a hard line drive that was caught.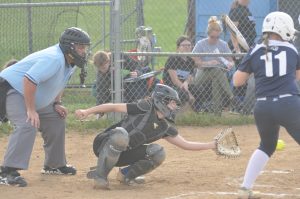 "My primary issue of the night was called strike threes," said Wolfe-Carper. " We need to get much more aggressive in the batter's box."
Returnees from last year's team include Jones, Hutchinson, Hannah Ratliff, Annabelle Gregory, Randalynn Taylor, Karly Potter and Madison Underwood. The Rockets do not have a jayvee team so also joining the varsity will be  Ashlyn Keen, Nevaeh Hypes, Hayleigh Flowers, Jenna Boitnotte, Kallie Fisher, Kammie Fisher, Daileigh Donithan and Aleah Owens.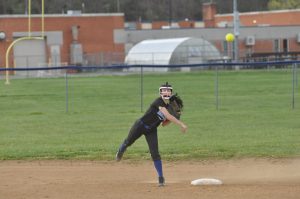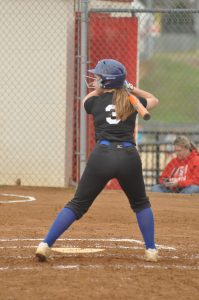 "The girls are all very athletic, and my goal for this season is to really focus on building consistency in performance," said Wolfe-Carper. "They all have solid fundamental skills and I anticipate a great season. I also want to focus on building skills in multiple positions. Many of the girls have typically played the same position on different teams so getting past that learning curve of a new position quickly is a key goal that will have a big impact."
The girls were scheduled to play at Glenvar Monday, as was the boys' baseball team. The Rockets had a change of coaches the week prior to the season when John Stafford resigned before coaching a single game. He was replaced by Corey Smith and Jason Lucas remains as an assistant.
Returning players for the Rockets include senior Zach Peters, juniors Drew Duncan, Tyler Huffman, Matthew Lucas and Hayden Reynolds and sophomore Jaycob Wolfe.
Craig is at Parry McCluer on Thursday and William Fleming on Friday before both the baseball and softball teams take off next week for spring break.
The soccer team also has a new coach, as former Rocket player Dalton Henderson takes over the team. The first soccer game is April 3rd at Eastern Montgomery.