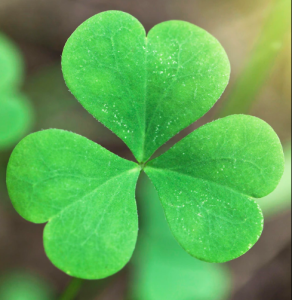 Whether Irish or not, many people enjoy wearing their "green" on March 17, and many more enjoy the tradition of pinching those who do not display their love for the green on that special day. 
Though it is not a National holiday in the USA, people everywhere seem to enjoy the fun of the day.
History tell us that until about 40 years ago, the special holiday were actually solemn and religious. Actually, the bars in the Irish communities remained closed. 
America changed that celebration into the "today" parties and dressing. 
The day was originally named after Patrick, who was "the protecting and guiding saint of Ireland", however he was not Irish as he was born in Britain in 386. 
The story told is that Patrick was captured by pirates at age 16 and brought to Ireland, and sold into slavery where he tended sheep day and night. He started praying religiously, and it is said that after six years, he heard the voice of God in a dream where the Irish were crying for him and that they needed him. 
He escaped to France in 408A.D. and back to his family. 
Later, he was ordained as a Bishop in 432 and sent to Ireland with the gift of Christianity, helping them to "fight the resistance toward Christianity, incorporating pagan rituals into church practices". 
The reason it is celebrated on March 17, is because it is believed he died on that day in 461A.D., and though the holiday originated with religious ideals, today it is also a symbol of Irish pride. 
History shares that "Patrick became inflamed with the desire to help alleviate the suffering of the Irish people who were burdened under the yoke of slavery, brutal tribal warfare and pagan idolatry. It was in the midst of this vocational experience that he understood his call to become a Catholic priest. Though he was attacked repeatedly and captured by Irish clans, he used non-violent approaches and would willingly surrender. He then used that opportunity to teach the Catholic faith." 
One of the legends, is about the shamrock. It is said that St. Patrick used it as an example to teach others about Christianity, making an analogy to the Holy Trinity, (God, Son Jesus Christ and Holy Spirit), how it has three leaves and yet still one flower, as the Trinity is three but still yet one entity. That is how the shamrock became the official flower of Ireland.  
This holiday then merged into the USA in 1762, with their first parade in New York, becoming an annual event in 1851. It is not considered the world's oldest civilian parade and the largest in the U.S..
Locally, downtown Roanoke hosted an St. Patricks' parade, with doggies dressed in their attire as well, along with many other happenings for adults and kids as well. It will continue this weekend with more festivities. 
-Pam Dudding