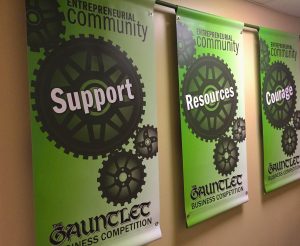 Registration for The Advancement Foundation's 9th Annual GAUNTLET is now open.
It is Virginia's largest business program and competition, offering a formula to assist entrepreneurs develop their business ideas, collaborate with other entrepreneurs from across the region and connection to business resources.
To date, The GAUNTLET has worked with more than 700 entrepreneurs and awarded over $7 million in resources, including grants, cash and in-kind prizes. 
For more information about The GAUNTLET and to apply online, visit: www.TheAdvancementFoundation.org/Gauntlet. Virtual classes start Tuesday, Feb. 7, 2023. 
-The New Castle Record