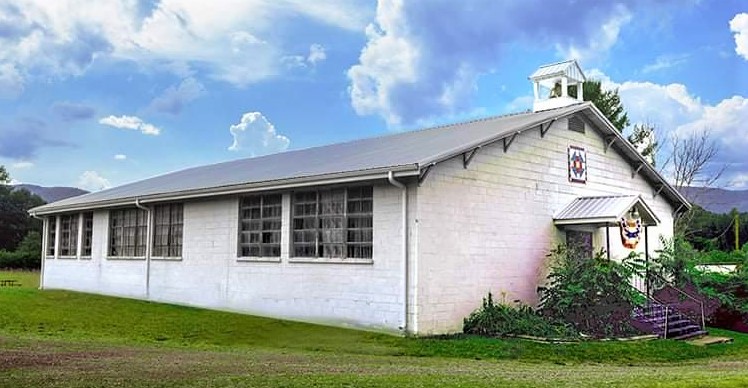 Here's the Waiteville Community Center's gleaming new roof and bell tower. "Everyone in Waiteville can be proud of this crowning improvement to the center of our community," many have said. "It truly was a community effort."
---
Pam Dudding Contributing writer
Sometimes, small towns keep intimate moments because they are closer with one another.
The little town of Waiteville, West Virginia, is one of those towns and they are bringing back their Annual Memorial Dinner this year, on May 27 at 10 a.m.
"Let's get Cookin,'" were their words posted on Facebook.
"Our military persons are so important to us and to our country," one resident shared. "It's a time to honor them and what they did for us, as we continue to live freely today."
At the Waiteville Community Center, located at 1735 Rays Siding Road in Waiteville, they work diligently in trying to keep up what use to be the old schoolhouse.
The mission of the Waiteville Community Center is to maintain the historic building to provide facilities for community and religious organizations, approved groups and families to meet, conduct business or provide Christian and community trainings.
Along with their dinner, they are also running a raffle for a Stihl MS-180 Chainsaw which was donated by Boone Tractor Supply in Lewisburg, West Virginia.
Tickets are one for $2 and three for $5, which are available at the Monroe Watchman or with any of the community members: Renee Eppling, John Furrow, Greg Hubbard, Rick Huffman, Shelby Jennings, Gary Kessinger, Janet McDaniel, Melvin Rock and Ruth Wrzosek.
The drawing will be on May 30 and one doesn't need to be present to win.
Community members Renee Eppling and Shelby Jennings are organizing the dinner.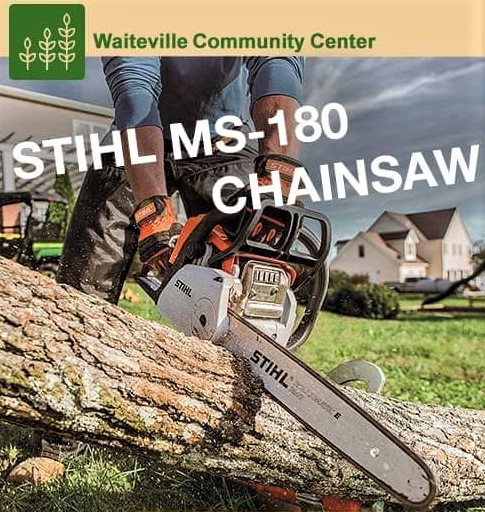 Also, they are welcoming food donations for the Memorial Dinner. On the menu will be: ham, chicken, mashed potatoes and gravy, green beans, mac and cheese, coleslaw, deviled eggs, rolls, pies, cakes and canned and bottled drinks. Any of these donations would be greatly appreciated.
Recently, it was announced that the new roof and bell tower repairs were complete. The roof had leaked so badly the inside ceiling had caved in.
By the end of 2020, the original roof and bell tower were almost 70 years old.
They noted, "As you can imagine, time had taken its toll. The roof was leaking in several places that defied attempts at repair, and the framing of the bell tower was rotting. So, last July, with widespread support from throughout our community, we replaced the roof and gutters and remodeled the bell tower."
Their all-volunteer Board of Directors did the planning and raised the funds. The job was completed by a local contractor which took five days, at a cost of $14,800, in dollar amounts from $5 to $100.
"Every donation was important, and every donation counted," they shared. "We received 11 donations of $200 and up that together totaled $7,200. We added all the donations to the $3,935.64 we received proceeding from the dissolution of the Waiteville Fire Department."
They added, "Thanks and appreciation go out to all those who donated. You can be proud every time you see our new roof and bell tower, knowing you helped make them happen, for all of us."
"Donor support from our community to fund this project was outstanding," they added. "Current Waiteville community members contributed, as well as former community members. People who've never even lived in Waiteville, but whose family members grew up here, contributed. It just goes to show that Waiteville lives in so many hearts."
"The roof we replaced was the original roof from 1950, and we think the bell tower was probably original to that year too," they shared. "We believe the bell was used to call students in from recess, back when the community center was still a school, and that it still would work today – with the addition of a rope pull."
The committee encourages people to share their story of when they heard the bell ring, or their memories.
Their goal of the Waiteville Community Center is to preserve its building for future generations.
Repairs and maintenance are ongoing, and help is needed. Please contact the community center if you or someone you know has expertise, labor or materials they could use. Monetary donations are also always needed and appreciated.
The committee sends their invitation out to all to attend their Memorial Dinner and fellowship.