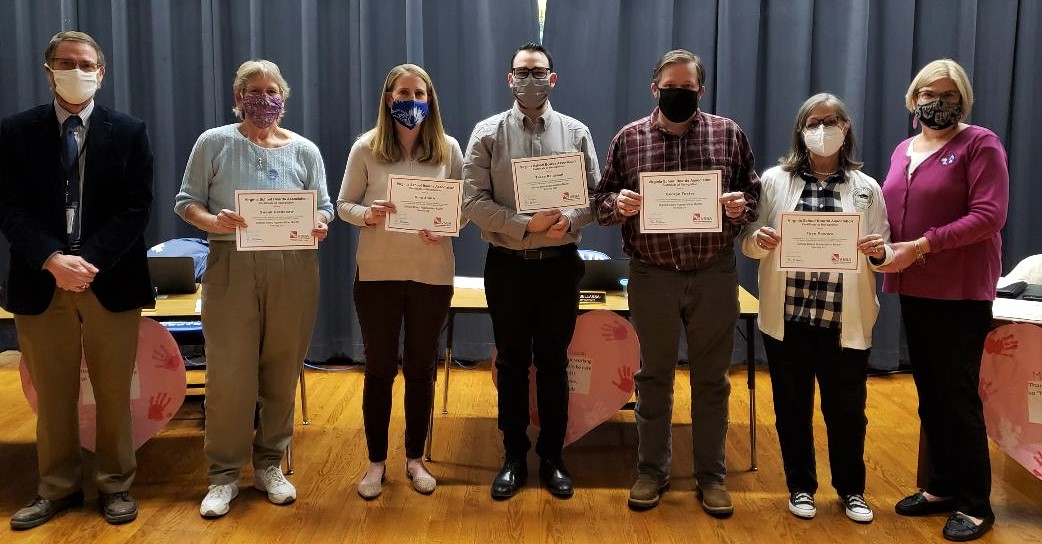 ---
The Virginia School Board Association recognizes February as School Board Appreciation Month. Suggested Superintendent Jeannette Warwick to the community, "I invite you to recognize and celebrate the work of your School Board. Invite them out for coffee. Ask how you might help support the local neighborhood schools. Write your School Board members a thank you note. Additionally, let them know you appreciate what they do for students in Craig County Public Schools."
---
Pam Dudding
Contributing writer
It is often said that "it takes a village to grow a child." Members of the Craig County community also understand that it takes special caring people in the village to help lead.
Craig County Public Schools Superintendent Jeannette Warwick announced that February marks the observance of School Board Appreciation Month by the Virginia School Board Association – a time to salute the work of Board members and celebrate public education.
"The theme of this year's celebration, '115 years of Providing Leadership Advocacy and Support,' reflects the partnership of the Virginia School Boards Association with local school board members as they serve their divisions and advocate for public education with local, state and federal leaders of behalf of all students," noted the Superintendent.
She added, "In Craig County, Board members must develop policies and make tough decisions on complex educational and social issues impacting the entire community. Too often we neglect to recognize the dedication and hard work of these men and women who represent us."
The current School Board members are Susan Crenshaw – Gina Smith, Chairman and representative for Craig Creek District; Trace Bellassai, Vice Chairman and representative for Simmonsville District; Craig City District and New Castle District Rep. George Foster; and Faye Powers, Potts Mountain District.
"I invite you to recognize and celebrate the work of your School Board. Invite them out for coffee. Ask how you might help support your local neighborhood schools," Warwick suggested. "Write your School Board members a thank you note. Let them know you appreciate what they do for students in Craig County Public Schools"
Warwick recognized the School Board members at the February School Board meeting with a certificate of appreciation.
McCleary Elementary Principal Gerri VanDyke shared that the Pre-K students made hearts with their handprints on each member. A special note written in the middle at each member's table said, "Thank you for working so 'heart' to take care of us!!!!! With love, PreK Kids."
"I want to thank our local school board members as they serve Craig County Public Schools and advocate for public education with local, state and federal leaders on behalf of all students," VanDyke added.
Faye Powers added the pictures of the hearts that were made for every school board member on her Facebook page, writing, "How blessed are we? This made my heart smile. Thank you PreK kids for your thoughtfulness, your artwork is awesome! Keep up the GREAT WORK. Thanks to all the teachers for overseeing this special gift for us Board members and Superintendent."
Smith added, "Such a sweet gesture." Replied Foster, "It is an honor to serve." Crenshaw left a big heart under the post.
"I wish to express our appreciation to our School Board members for all that they do for us, the staff and the children in Craig County," Warwick said.